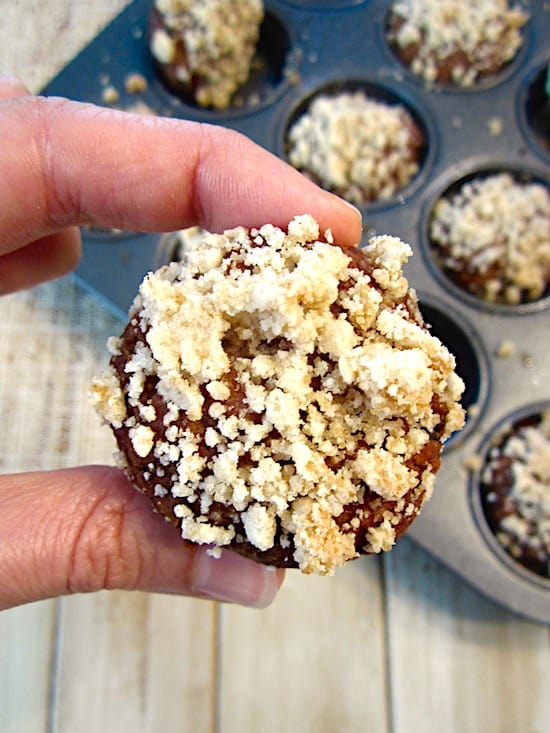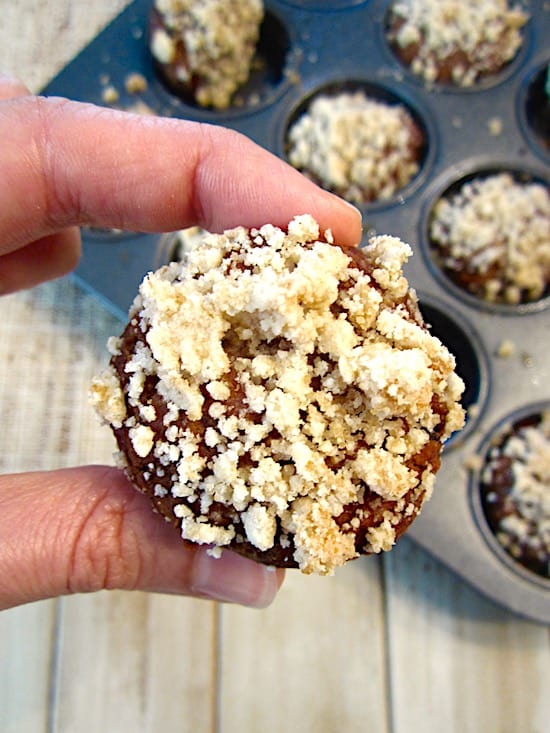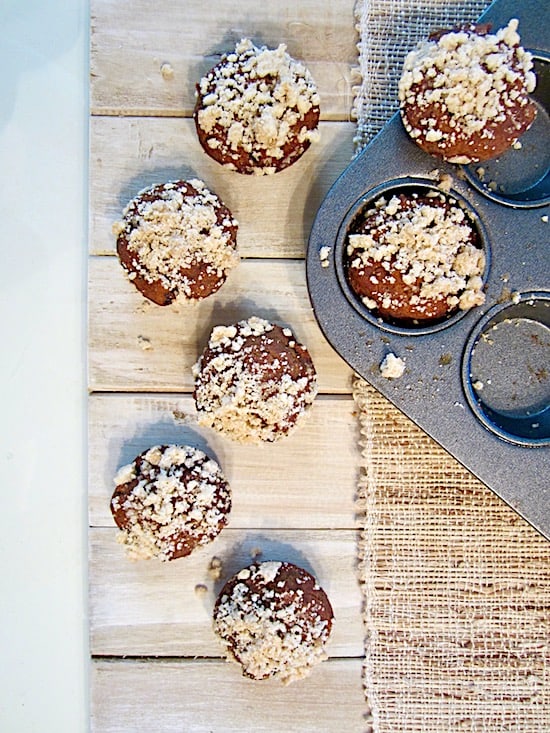 HOW TO VIDEO
Can you tell I have a
bit
of an obsession with mini things recently? Last week's
Shepherd's Pie Savory Mini Cakes
, and now these mini muffins! Mini muffins remind me of being a kid. Every so often I'd get chocolate chip mini muffins out of the vending machine at school, probably the Hostess brand, or something equally unhealthy and addicting.
These Pumpkin Cranberry Crumb Mini Muffins are superbly moist, dense and sweet enough to satisfy a sweet tooth without going totally overboard on the sugar.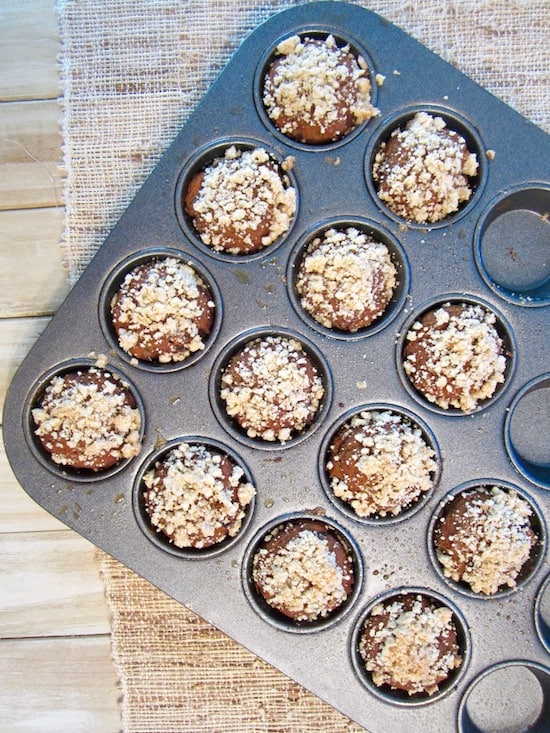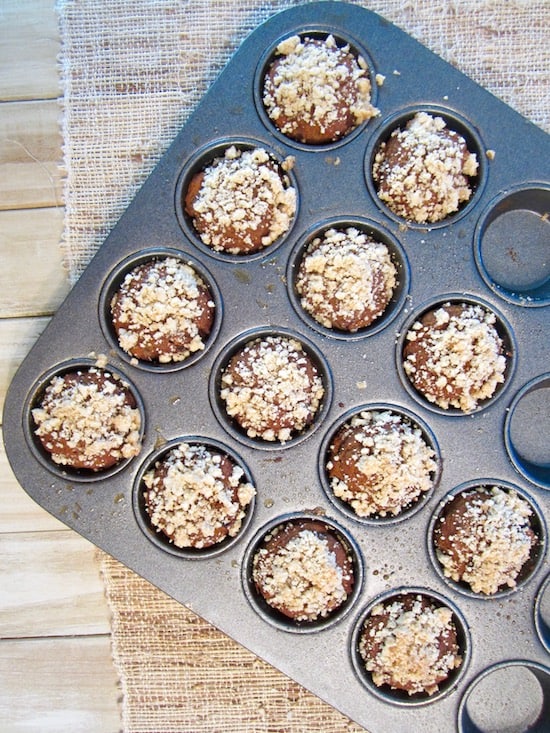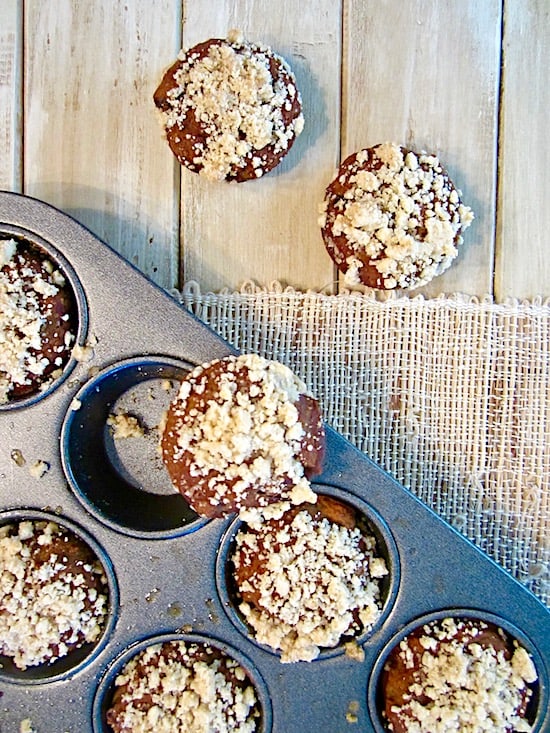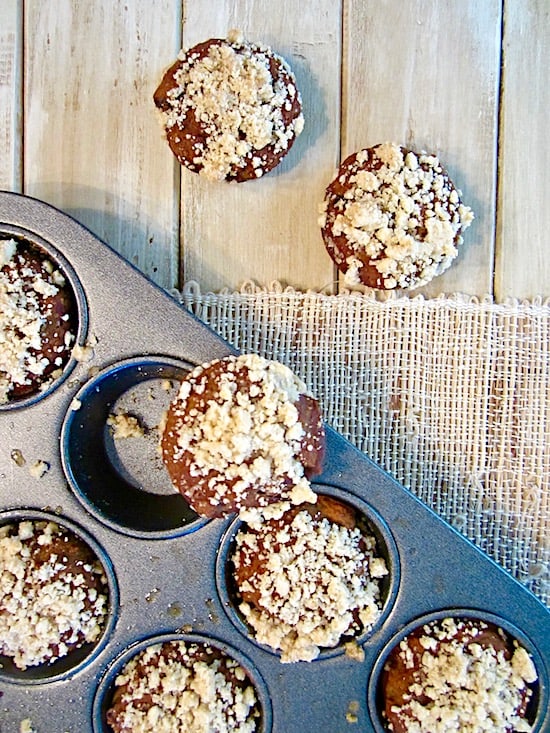 This recipe was adapted from a bread recipe my mom makes every Thanksgiving and Christmas. Of course it had regular flour, eggs, oil and more than 3 times the sugar in the original recipe, so I adapted it to fit my vegan, gluten free and less sugary lifestyle preferences.
I also changed it from bread to mini muffins, because mini muffins are just so much fun! You can of course make this recipe into regular sized muffins or bread if you prefer, and just extend the cooking time.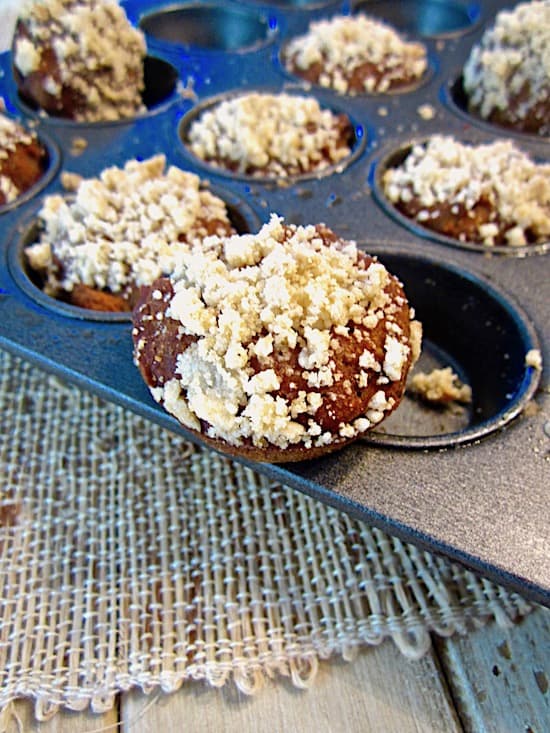 Why the crumb topping? Because what muffin isn't better with a crumb topping?! If it's not your thing or you want to kick the health factor of this recipe up a notch, you can certainly omit the crumb topping and still be left with a sweet and satisfying result.
These are great to make over the holidays, but really, delicious at any time of year! 😀
What are your favorite muffins to make over the holidays? Let me know in the comments below!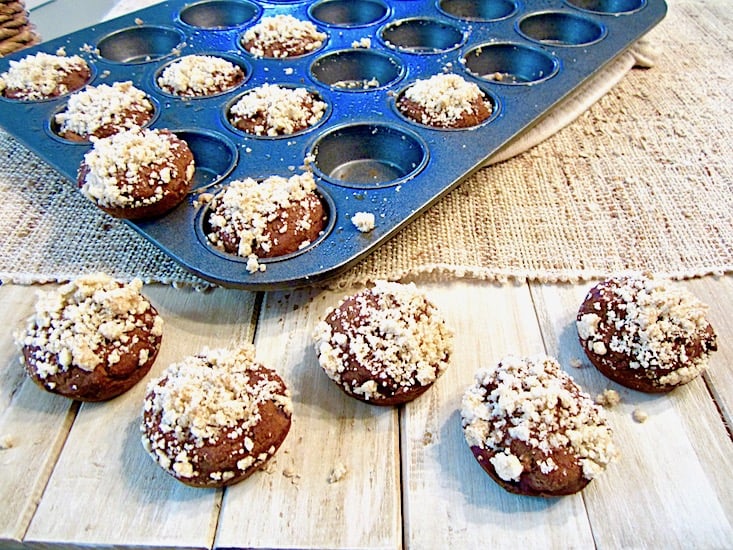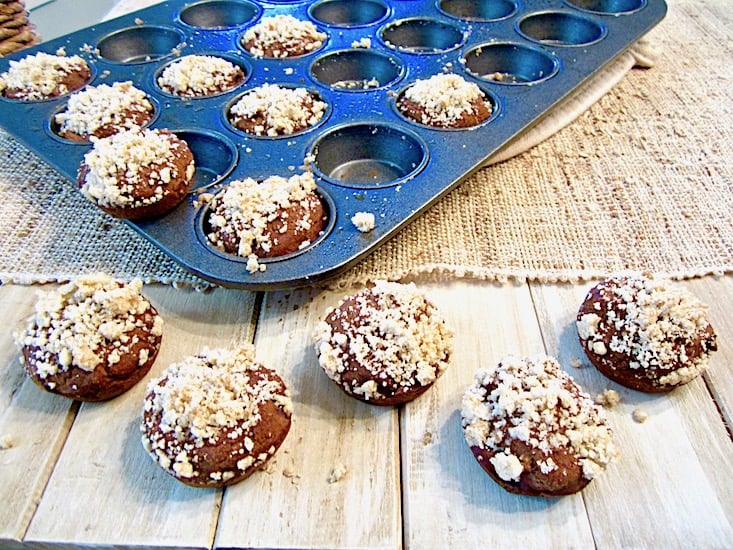 Sarah Newman
32 mini muffins
Pumpkin Cranberry Crumb Mini Muffins (Vegan & Gluten Free)
A super moist and bite sized refined sugar free treat, perfect for adults and kids alike! Great for the holidays, or any time of year.
20 minPrep Time
20 minCook Time
40 minTotal Time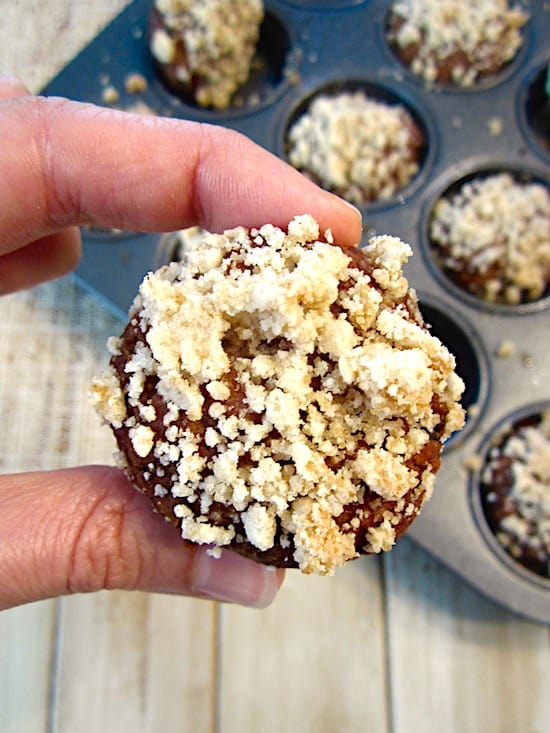 Ingredients
4 tsp ground flaxseed, mixed with 3 Tbsp water - set in fridge for 15 minutes
1 1/2 cups Bob's Red Mill All Purpose Gluten Free Flour Blend, or any other brand All Purpose Gluten Free Flour
3 tsp Pumpkin Pie Spice
2 tsp baking soda
1 1/2 tsp salt
3/4 cup coconut sugar
1/2 cup dried cranberries
1/2 cup pecans
1 1/2 cups pumpkin puree (canned or fresh)
1 cup unsweetened apple sauce
1/4 cup orange juice
1/4 cup maple syrup

CRUMB TOPPING:

3 Tbsp coconut sugar
1/4 cup Bob's Red Mill All Purpose Gluten Free Flour Blend, or any other brand All Purpose Gluten Free Flour
2 Tbsp vegan butter (such as Earth Balance)
Instructions
Preheat the oven to 350 degrees F / 176 C.
Combine flour, pumpkin pie spice, baking soda, salt, coconut sugar, dried cranberries and pecans. Stir to combine.
In a separate bowl, combine maple syrup, pumpkin, apple sauce and orange juice. Stir to combine.
LIGHTLY stir wet ingredients into dry ingredients. DO NOT over mix or the muffins will become rubbery. It's OK if there are a few small clumps as they will bake out during the cooking process.
In a small bowl, combine crumble ingredients and mash together with a fork until combined and crumbly.
Scoop muffin batter into silicon muffin pans or a greased mini muffin tray. I used an ice cream scooper for even distribution. Flatten the batter evenly into the cups with the back of a spoon or spatula.
Sprinkle crumble mixture on top of muffins.
Bake for 20 minutes or until cooked through.
7.8.1.2
32
https://veganchickpea.com/pumpkin-cranberry-crumb-mini-muffins-vegan-gluten-free/
Sarah Newman, SKN Creations
This post contains affiliate links.
If you make a purchase on
Amazon after clicking one of my links, your costs stay the same but I receive a small commission to help support Vegan Chickpea. Thank you for your support!
Save
Save
Save
Save
Save