What do you usually eat for breakfast? It's one meal that changes everyday for me as far as what I feel like eating. Do I want something sweet, or savory? A few bites of something small, or a satisfying meal that will last me for hours? Typically I don't take time to cook breakfast in the mornings and prefer something easy (i.e. granola and coconut yogurt or a smoothie), or something that's already made (i.e. chia pudding or overnight oats), or easy to grab (fruit, muffins, a slice of homemade bread).
Here is a roundup from 13 bloggers (plus me!) on their favorite autumn inspired breakfasts, featuring fabulous fall flavors like pumpkin, apple, squash, pomegranate and banana. It's sure to leave you feeling inspired and satisfied in your mornings for weeks to come!
This is the first roundup I've ever put together and I had so much fun doing it. (Thanks to the other bloggers who contributed their recipes and photos to this post!)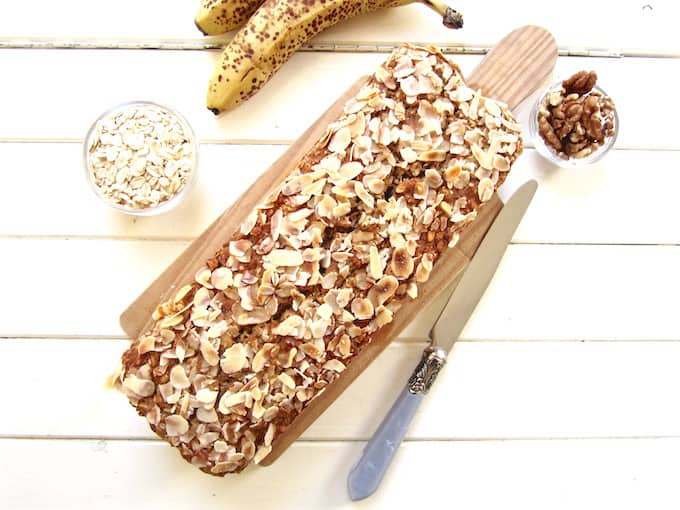 This healthier take on the classic recipe is refined sugar and oil free, without sacrificing taste or texture! Get the recipe now from yours truly, Vegan Chickpea.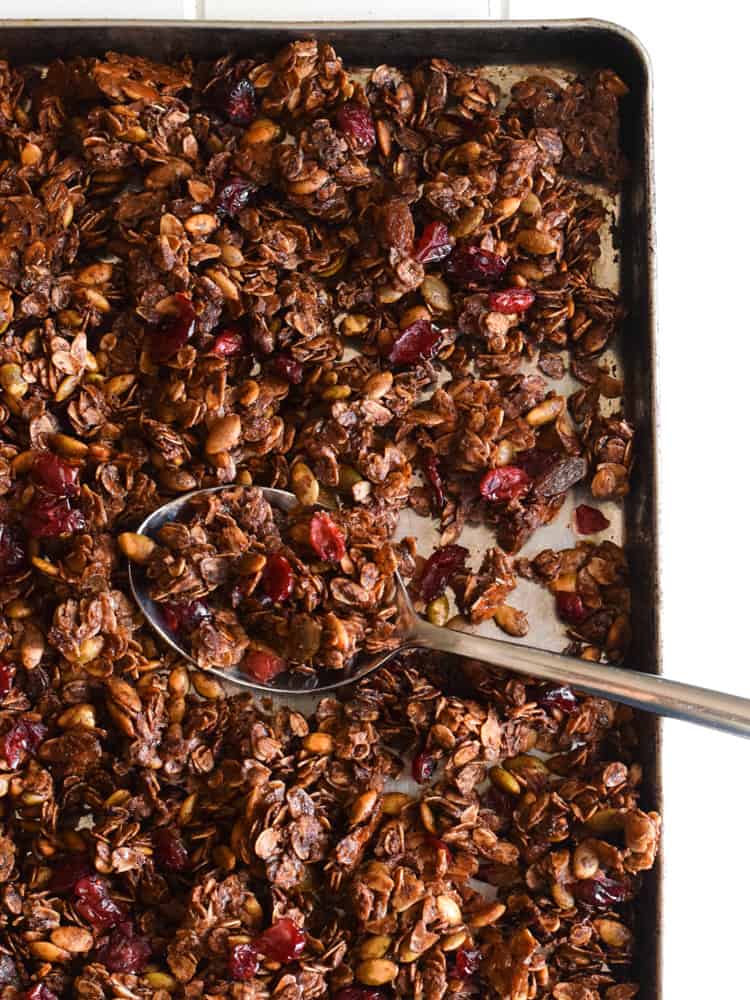 Crunchy and sweet, this versatile granola from Isabel Eats will satisfy you at any time of the day! (Just substitute maple syrup or agave for the honey, and regular cocoa powder to make this vegan.)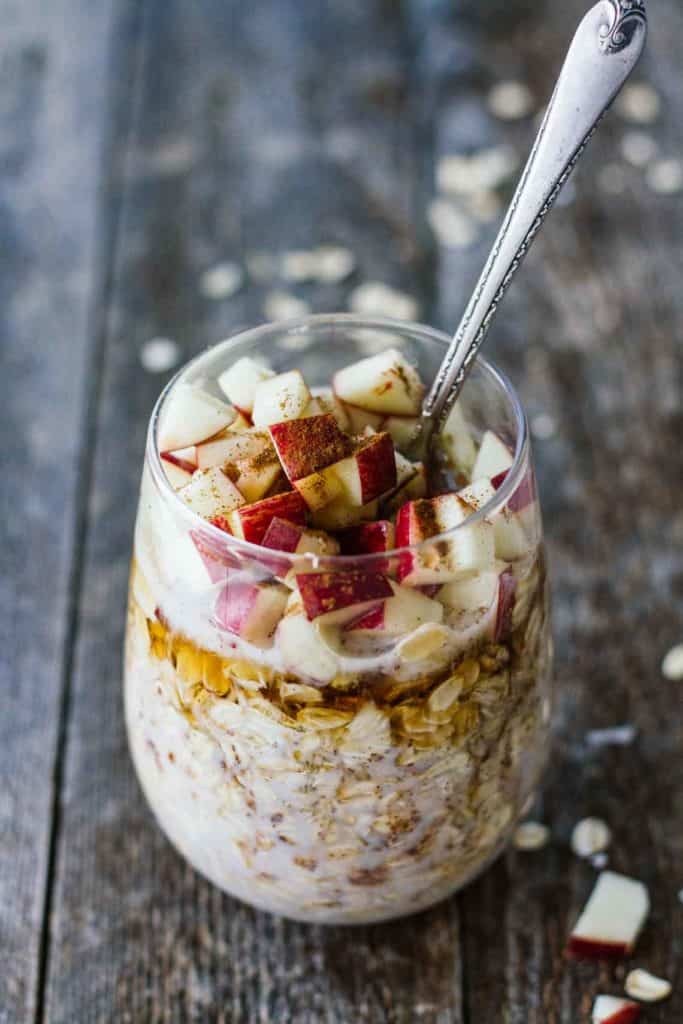 This recipe from Jar of Lemons takes 5 minutes to prepare the night before, and then it's just grab and go in the morning!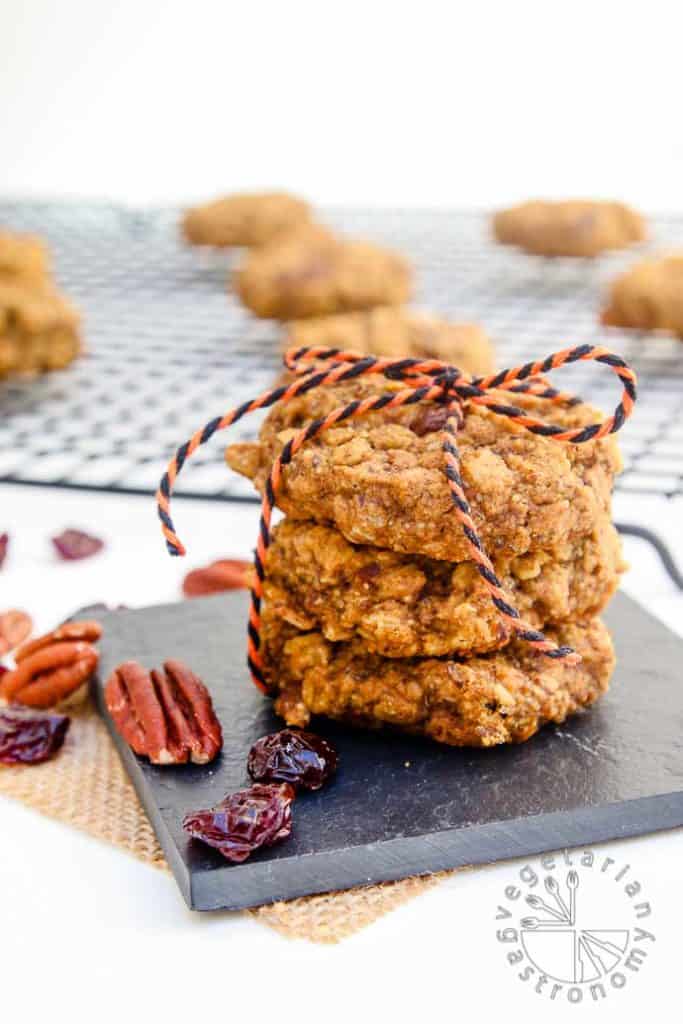 Cookies for breakfast? Yes please! Easy to grab on the go in the morning or at snack time. Head over to Vegetarian Gastronomy for the recipe!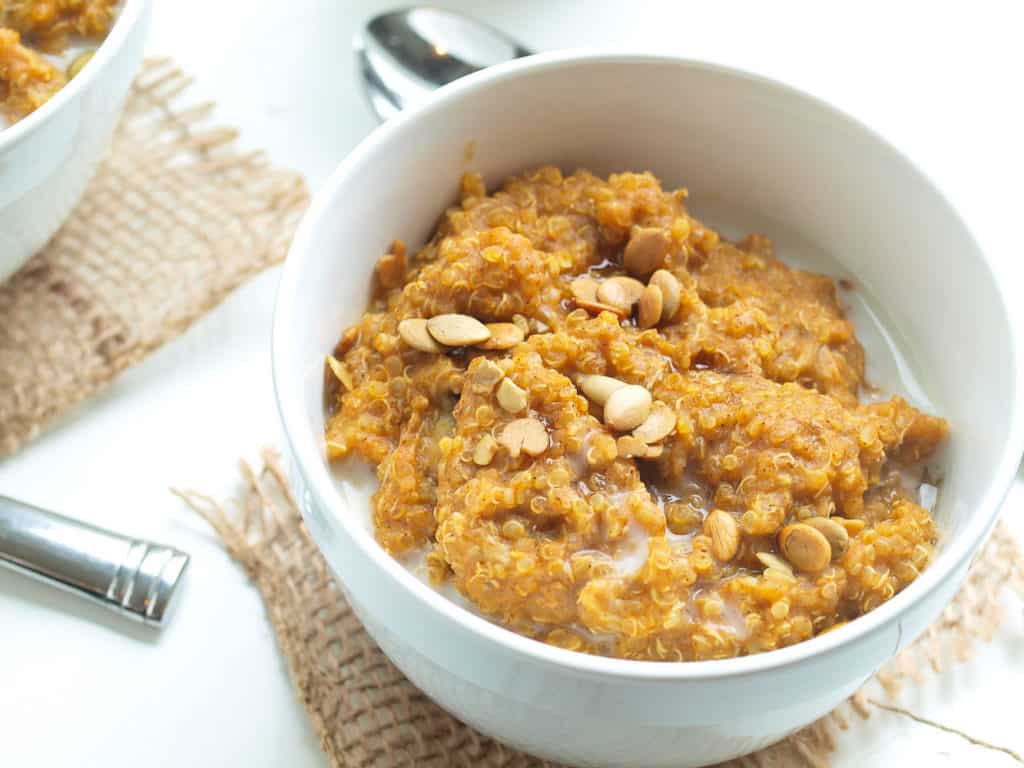 Quinoa makes a healthy and protein-rich grain for breakfast! Happy Healthy Mama jazzes up this recipe for fall with pumpkin, banana and fall seasonings.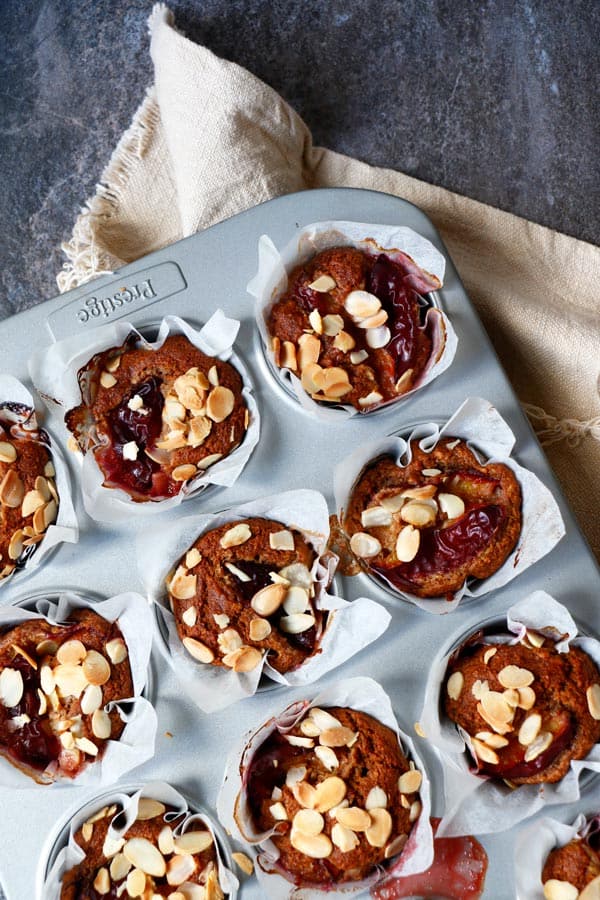 This yummy recipe from Nirvana Cakery uses healthy ingredients like buckwheat and almond flour to create moist plum muffins, mmm!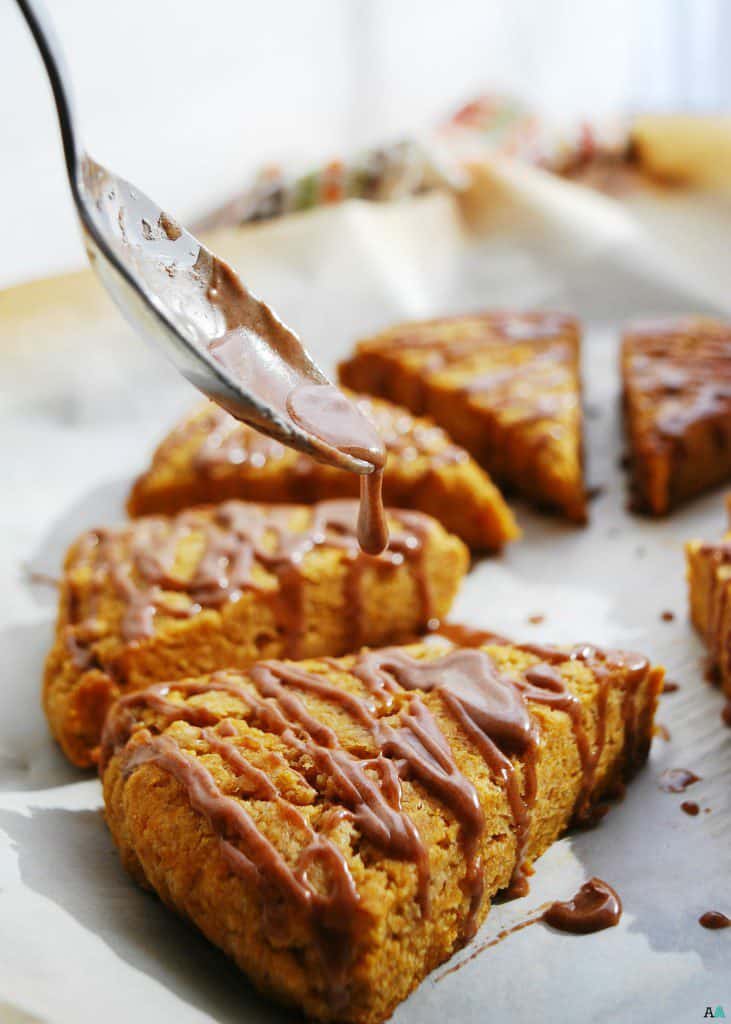 Thick pumpkin scones drizzled with cinnamon glaze make for the perfect fall breakfast or an impressive brunch! Recipe over at Allergy Awesomeness.

Make this healthy recipe the night before and then simply slice and serve in the morning with toppings like almond butter or coconut whipped cream!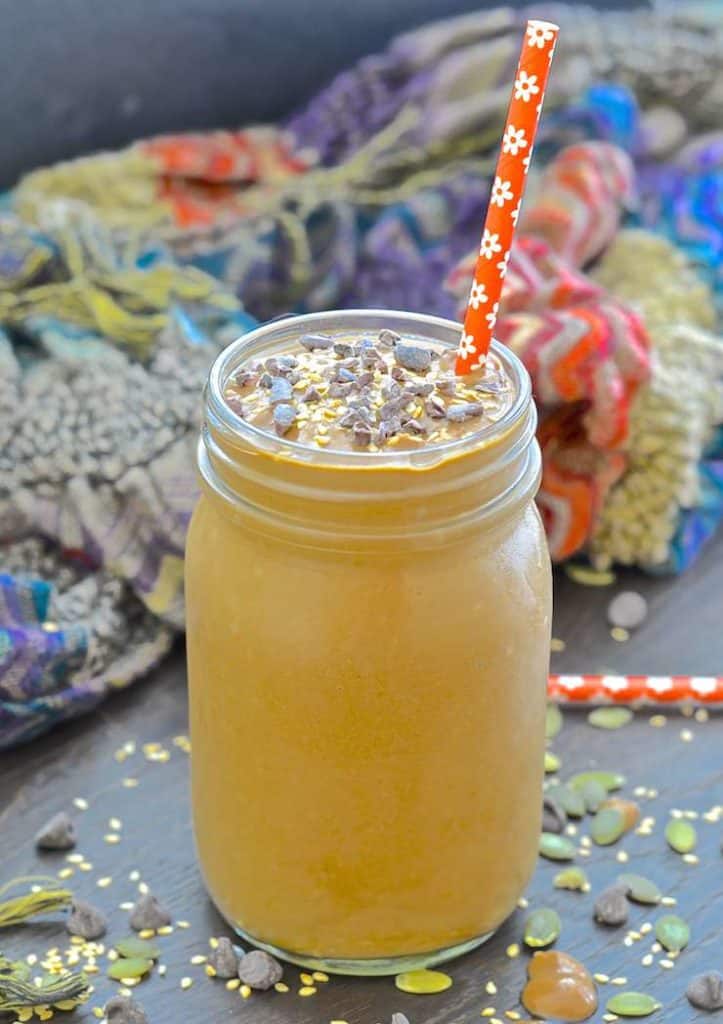 Set yourself up for the day with this velvety smooth, creamy, thick and incredibly delicious healthy smoothie from A Virtual Vegan!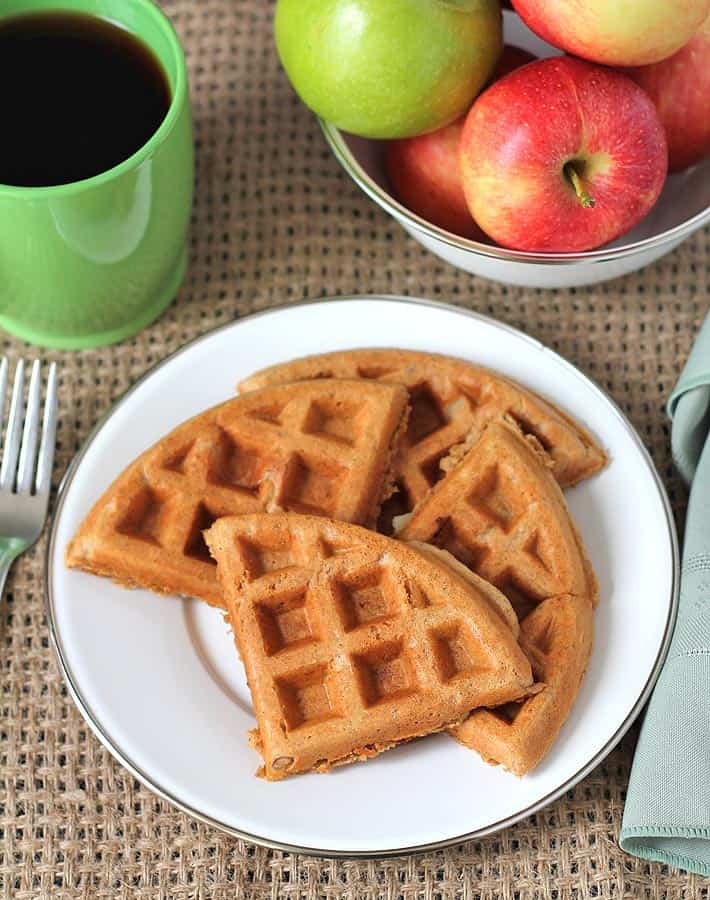 Check out this recipe from Delightful Adventures for waffles that are crispy on the outside, soft on the inside with bursts of sweet apples and spicy cinnamon in every bite.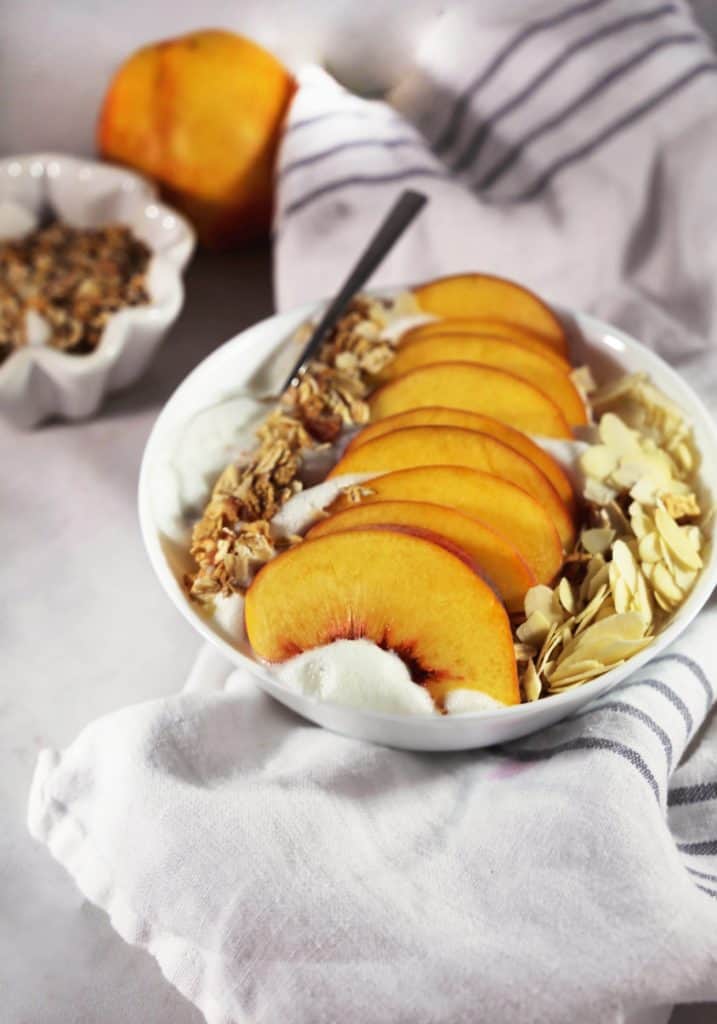 This stove top recipe from Vanilla Crunnch uses fall flavors with the addition of peach to brighten up this classic morning breakfast staple!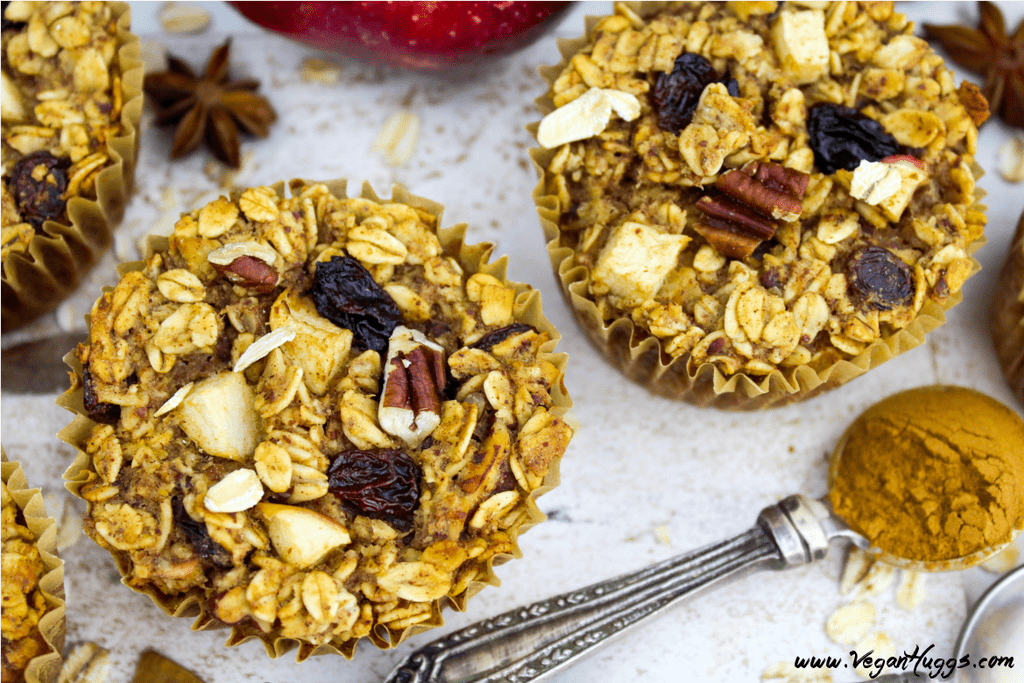 Combining baked oatmeal and muffins, this recipe from Vegan Huggs delivers subtly sweet muffins that are soft and packed with fall flavor, perfect for those on-the-go mornings or for a healthy mid-day snack.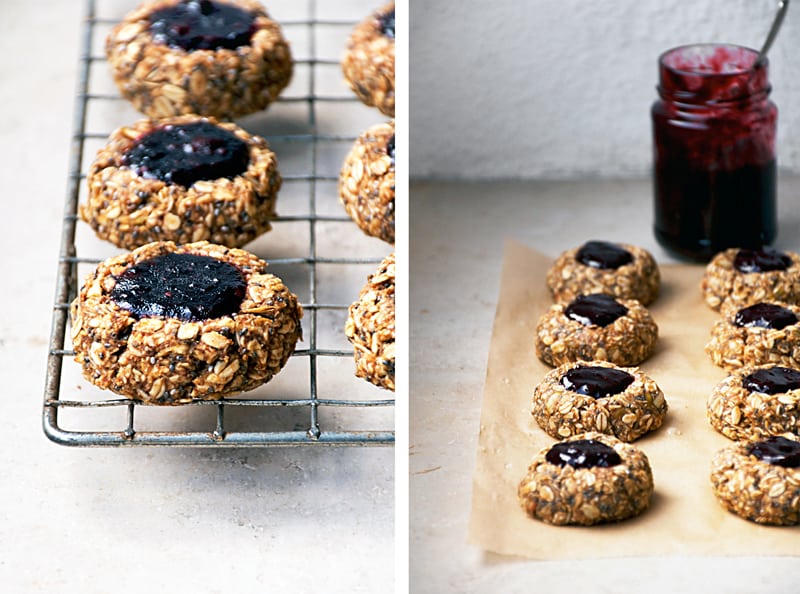 These sugar free cookies from Occasionally Eggs really taste like breakfast with apples, oats and jam in the form of a delicious and healthy cookie.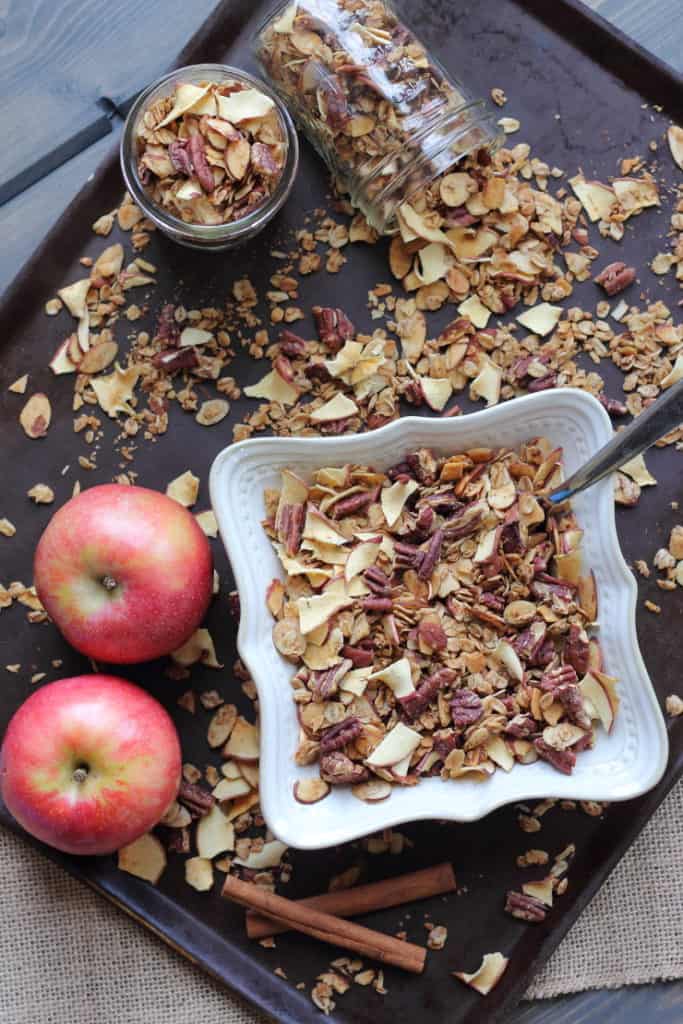 This granola recipe from Physical Kitchness is like the portable, crunchy version of apple pie you can eat at pretty much any time of day.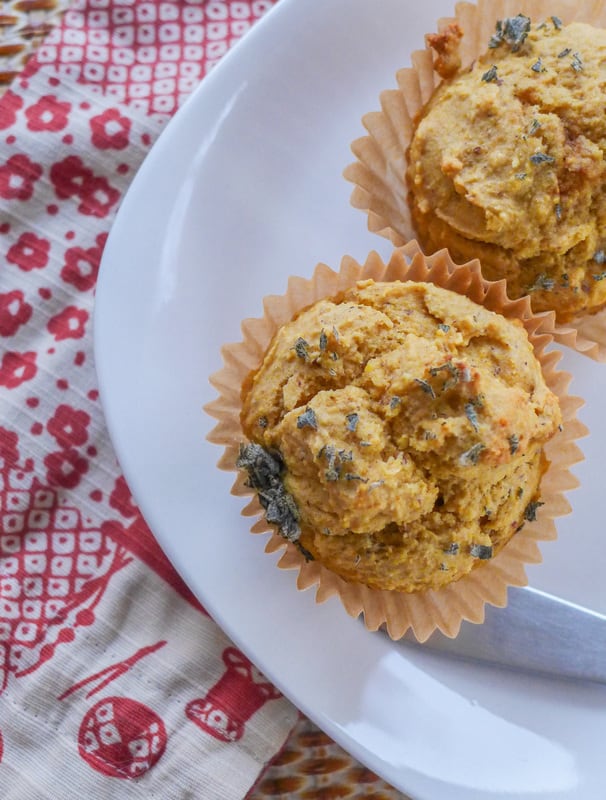 This savory recipe from Ichiban Vegan results in a festive hybrid testure of muffins, biscuits & scones… Bisconfits?
Did you enjoy this roundup? I'd love to hear from you in comments about which recipes you're most looking forward to trying, and/or what other roundup-style posts you'd love to see in the future!
Save
Save
Save
Save