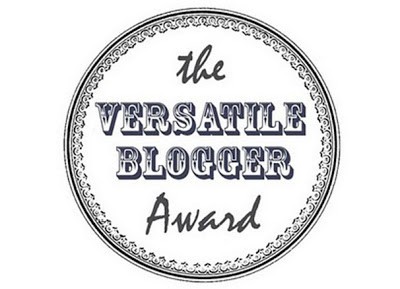 What a surprise to wake up on Saturday and discover that I had been given the Versatile Blogger Award by Eat Yourself Green! This award is given to bloggers, by bloggers, with the purposes of spreading awareness, discovering new blogs and encouraging our peers in this close knit blogging community. I'm honored and delighted for my 6 month old blog to be recognized by one of my successful peers, Larissa, who shares a love for travel and healthy food, just like me! Thank you so much Larissa. 🙂
The basic rules of the Versatile Blogger Award are:
If nominated, write and publish a post on your blog thanking and linking back to your nominator.
Share seven random facts about yourself.
Nominate seven other new bloggers who you think deserve recognition for their work.
Here are seven random facts about me:
I've travelled to over 26 countries.
When I was a kid and teenager I used to collect beanie babies (including the mini ones sold only in McDonald's Happy Meals), Spice Girl dolls and anything *N SYNC related.
I was a valedictorian of my high school class.
My favorite thing to eat for lunch in elementary school was a big bowl of black olives and shredded cheddar cheese off the salad bar from our local grocery store. That's it – literally just olives and cheese.
I currently am a resident of and have a registered business in the Netherlands.
I love personal development and for over 3 years have been working with an amazing organization called the Heart IQ Network, where I've held a variety of roles. Currently I write blog posts, 'quality assure' the online products and marketing, and support content creation for the courses.
I recently came to Hawaii with my brother and sister, all on one-way tickets without much of a plan other than wanting to live together for at least a couple months and see what magic happens when we're all under one roof! I feel very blessed to have such a close relationship with both of my siblings!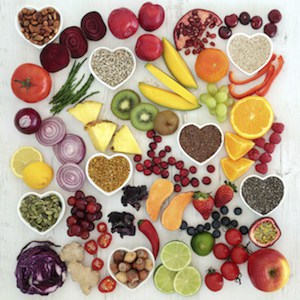 My nominees for the Versatile Bloggers Award:
Whenever these wonderful bloggers posts on Instagram, I'm pretty sure I always wish I could eat right through the screen.
Elizabeth @ The Lazy Broccoli – Elizabeth has a self-proclaimed obsession with creating easy, healthy, tasty and efficient recipes that anyone can whip up with minimal effort and no fancy equipment. All her recipes are plant-based, and she's quite hilarious too – you're bound to laugh when reading her posts!
Mel @ A Virtual Vegan – Mel is passionate about creating delicious, healthy and wholesome vegan recipes with mainly natural whole food ingredients. She shows how, with a little imagination, vegans can eat exciting, incredibly delicious food!
Alexa @ Fooduzzi – Alexa is a gluten free and vegetarian blogger who specializes in healthier takes on classic recipes. We're both in the Food Blogger Pro community and whenever I've interacted with Alexa, she's been super sweet and helpful!
Sonia @ Sweet Sensitive Free – Sonia is a mostly vegan and gluten free blogger who lives in Italy. I found her through the Gluten Free Vegans Facebook group, which is an active and wonderful group to join if you're interested in either/both vegan and gluten free foods!
Elinor @ Let's Brighten Up – Elinor is a food and fermentation lover, home taught cook and a professional baker. She makes quick and easy recipes that are mostly plant based and refined sugar free, and sometimes raw or fermented.
Kasey @ Spill the Greens – Kasey focuses on healthy and easy food that anyone can make, without sacrificing nutrient rich ingredients!
Katie & Josh @ Delightful Vegans – Katie and Josh are an adorable vegan couple traveling the globe and writing inspirational posts about their adventures, all while creating amazing vegan food recipes! Their recipes always look fresh and nourishing.
I hope you enjoy checking out these other amazing bloggers, and thanks again to Larissa at Eat Yourself Green for my recognition!