Did you know there are dozens of ways to create delicious vegan 'bacon'? Like the real thing, vegan bacon is salty and sweet, with a crispy and chewy texture. Using mushrooms, coconut, eggplant, rice paper, nuts, tofu, tempeh and carrots, this creative recipe roundup highlights bloggers who show us how it's done!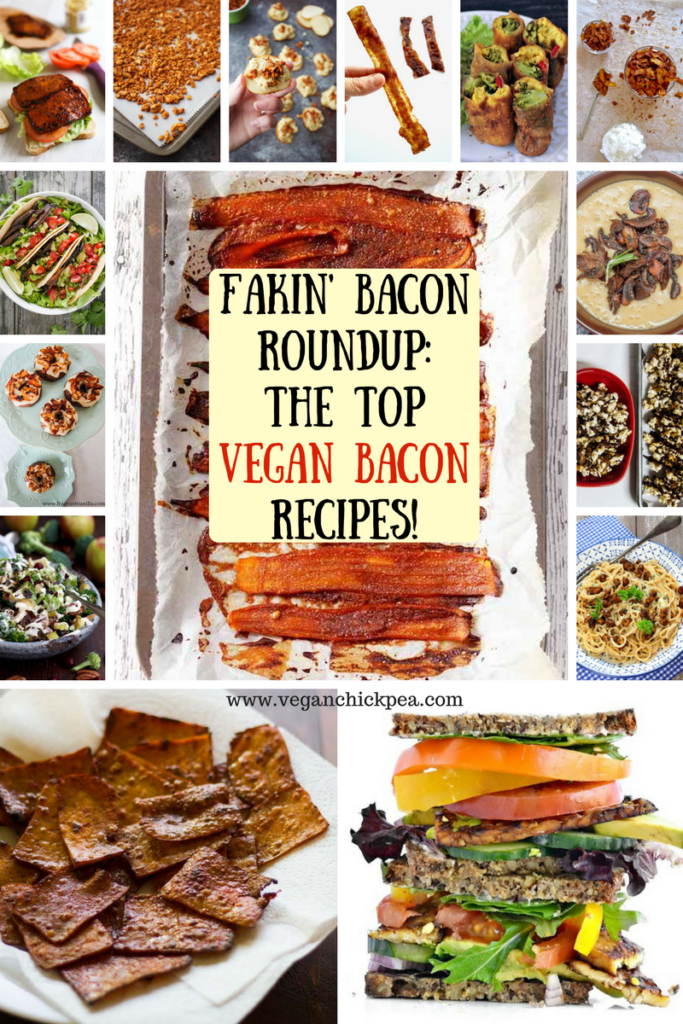 Vegan Bacon, Faux Bacon, Fakin' Bacon. Call it what you want, there are a huge variety of ways to prepare a savory and delicious meatless substitute for cured bacon, an ingredient that seems to now have its own cultish following.
Many people ask, "Why would you want to make fake bacon, or any mock meat/seafood/cheese, if you're vegan?"
For me, I didn't stop eating meat, seafood and cheese because I disliked the taste. (You can read more here about my reasons I went vegan on my About page.) Now that I've been on my veg journey awhile, I don't crave meat, but I do find myself desiring some of the texture and familiar flavors of what meat provides. Therefore I do sometimes enjoy creating vegan versions of meats and especially cheeses, to satisfy this part of me. Plus, I find it really fun and creative to experiment with this!
There's a debate in the vegan world about this topic; some vegans delight in recreating vegan versions of meats and cheeses, while others seem to get offended that people become vegan only to eat faux meat and cheese that emulate animal suffering. I hold the 'whatever floats your boat' perspective. If you want to recreate mock meats and cheese, go for it! If you don't, then don't – but don't criticize those who do for being 'bad vegans'. These alternatives are still plant-based, better for the environment and don't take animals lives – so what's the big deal?
Finally, and maybe most importantly, I think mock meats, seafood, cheese and dairy provide a bridge for people into the plant-based world. Let's face it – the vast majority of us grew up eating meat, seafood and dairy everyday. Changing patterns, traditions and lifestyles is one of the hardest things to do, so I'm all for finding plant solutions that make the transition easier into a more healthy, sustainable and compassionate lifestyle.
HOW TO MAKE VEGAN BACON
There are so many different ways to make vegan bacon! Below is just a sampling of some salivating-worthy recipes using a variety of plant ingredients, from vegetables like eggplant and carrots, to nuts, coconut, tofu, tempeh, mushrooms and rice paper.
Some common ingredients used to emulate the flavor of real bacon are:
Disclaimer: This post contains affiliate links. If you make a purchase on Amazon after clicking one of my links, your costs stay the same but I receive a small commission to help support Vegan Chickpea. Thank you for your support!
From sandwiches like BLTs, to salad and soup toppers, to vegan 'egg' scrambles and quiches, to even making an appearance in desserts like donuts and pudding, vegan bacon can be used just about anywhere! So with that, drumroll please… let's get into this roundup!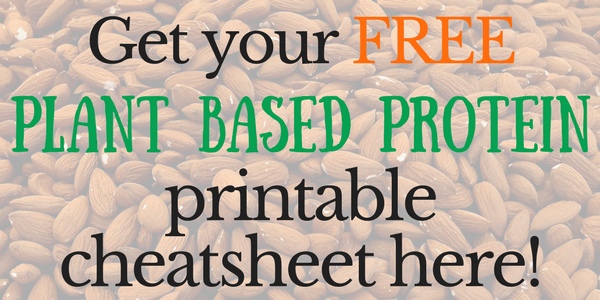 RICE PAPER BACON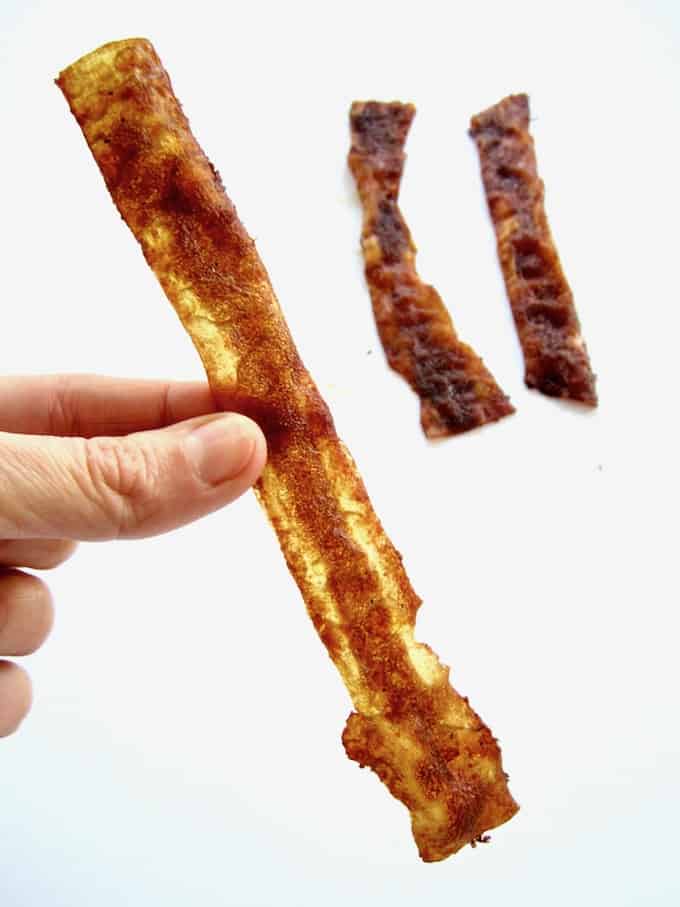 Vegan Rice Paper Bacon Strips from me, Vegan Chickpea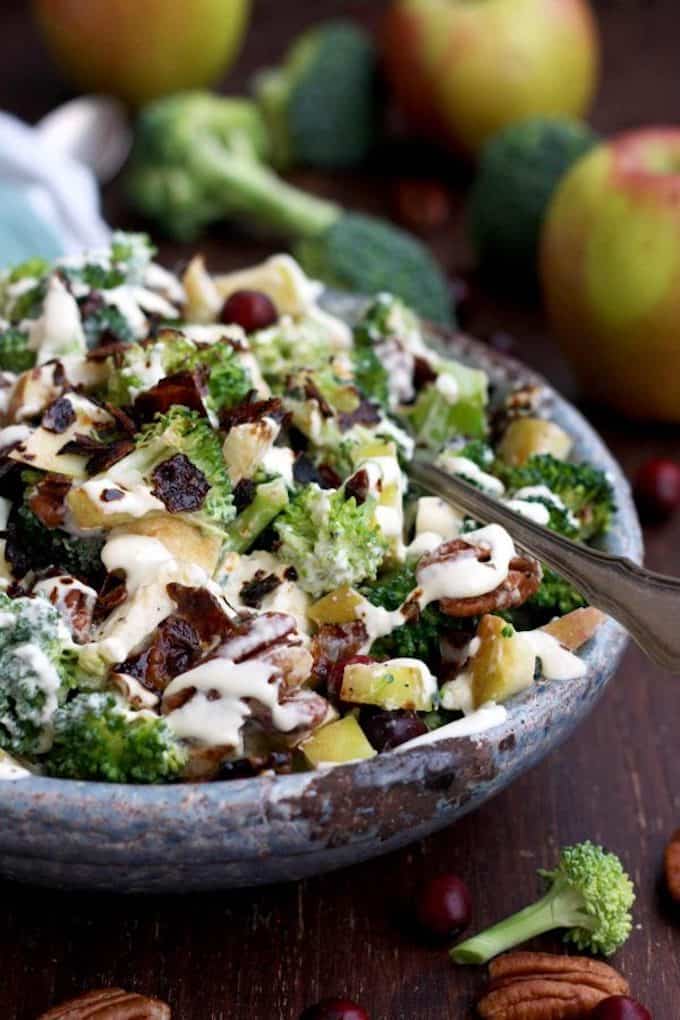 Healthy Broccoli Salad with Vegan Bacon, Apples, Blue Cheese & Pecans from Happy Kitchen Rocks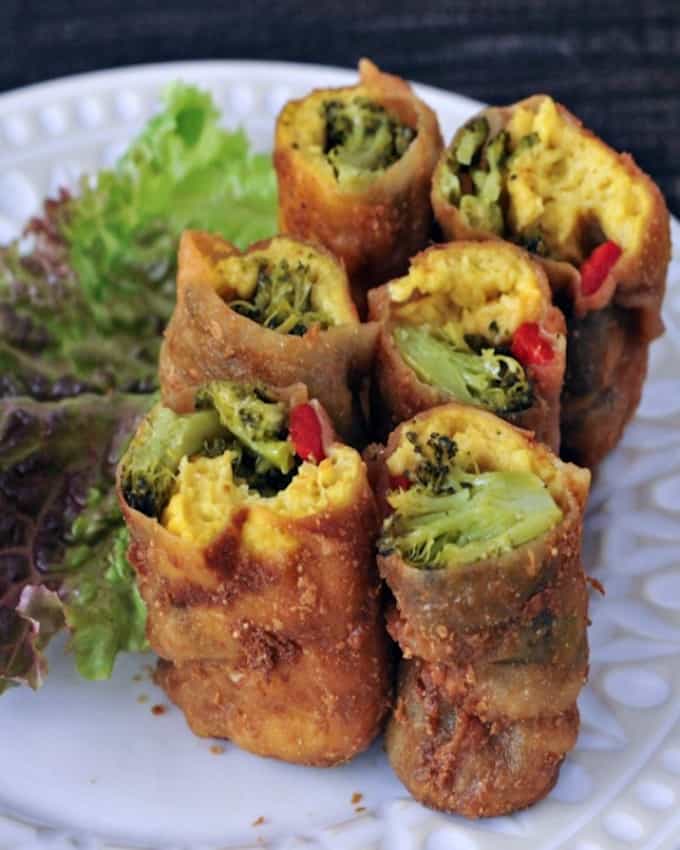 Vegan Bacon Wrapped Mini Breakfast Burritos from Spa Bettie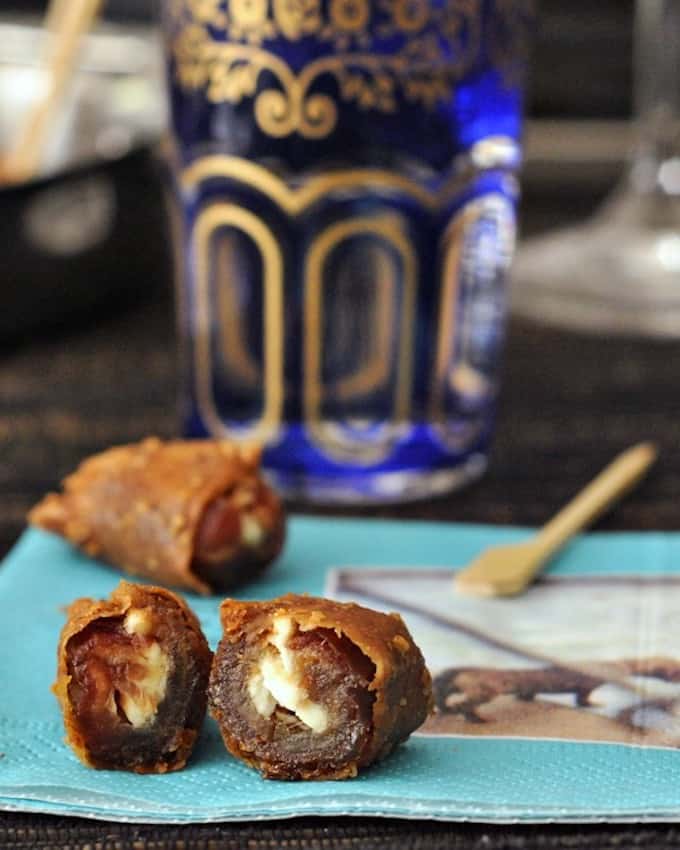 Vegan Goat Cheese Bacon Wrapped Dates from Spa Bettie
MUSHROOM BACON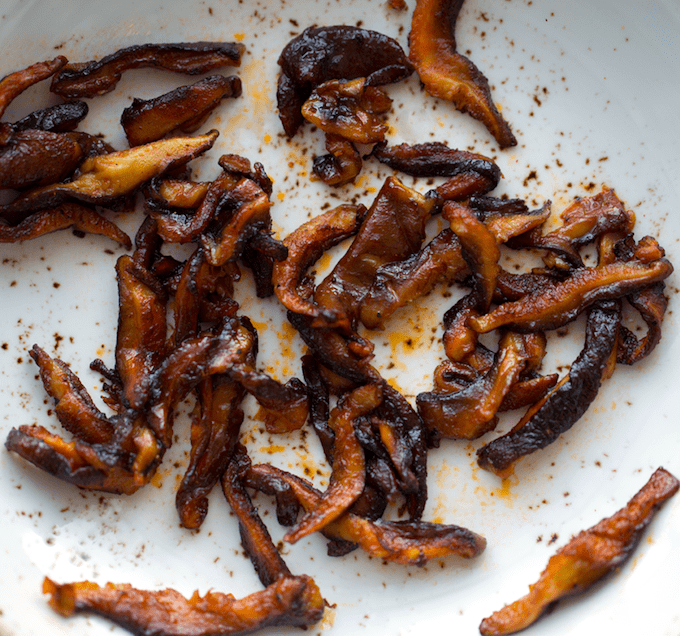 Vegan Shiitake Bacon from Healthy Happy Life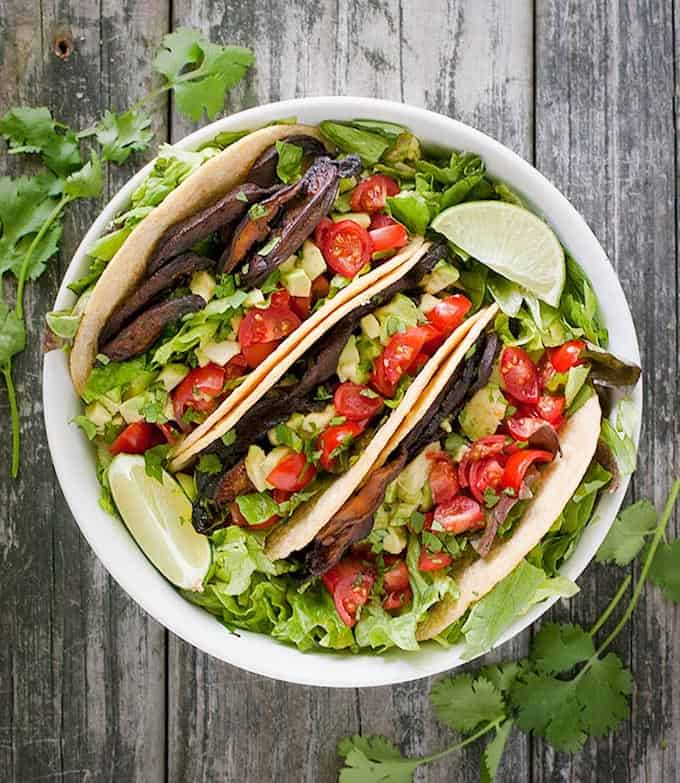 BLT Tacos with Shiitake Bacon from Soup Addict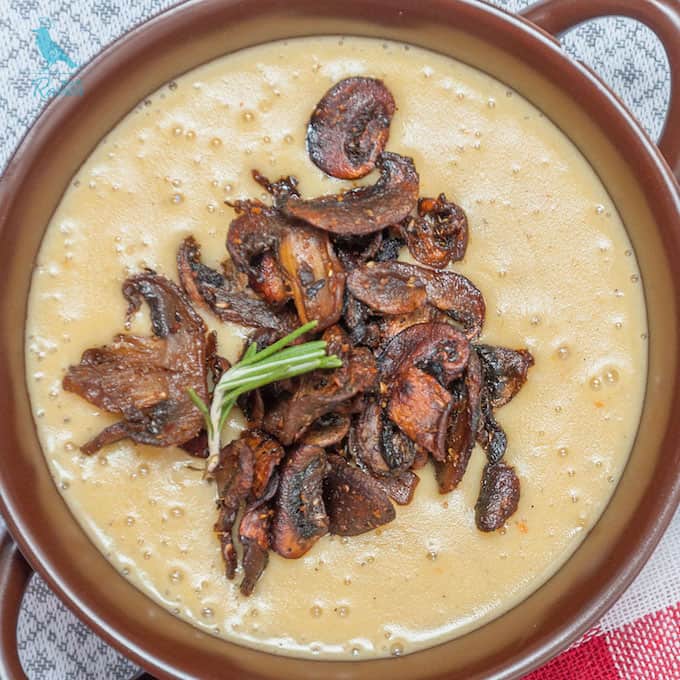 Creamy Onion and Potato Soup with Mushroom Bacon from Blue Raven
COCONUT BACON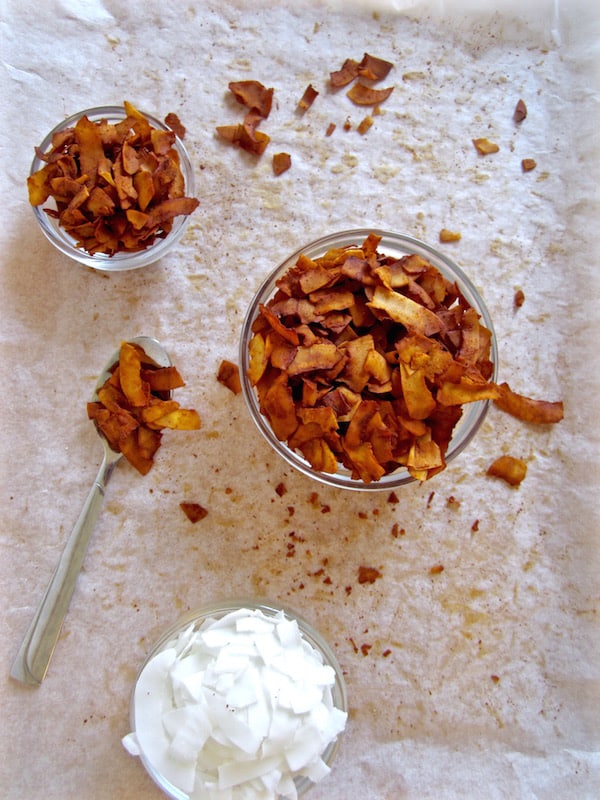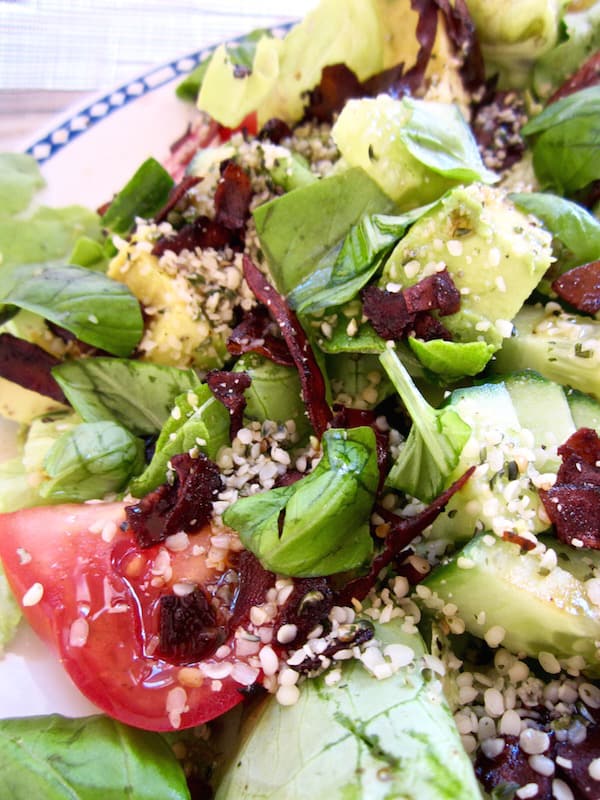 Smoky Summer Salad with Coconut Bacon from me, Vegan Chickpea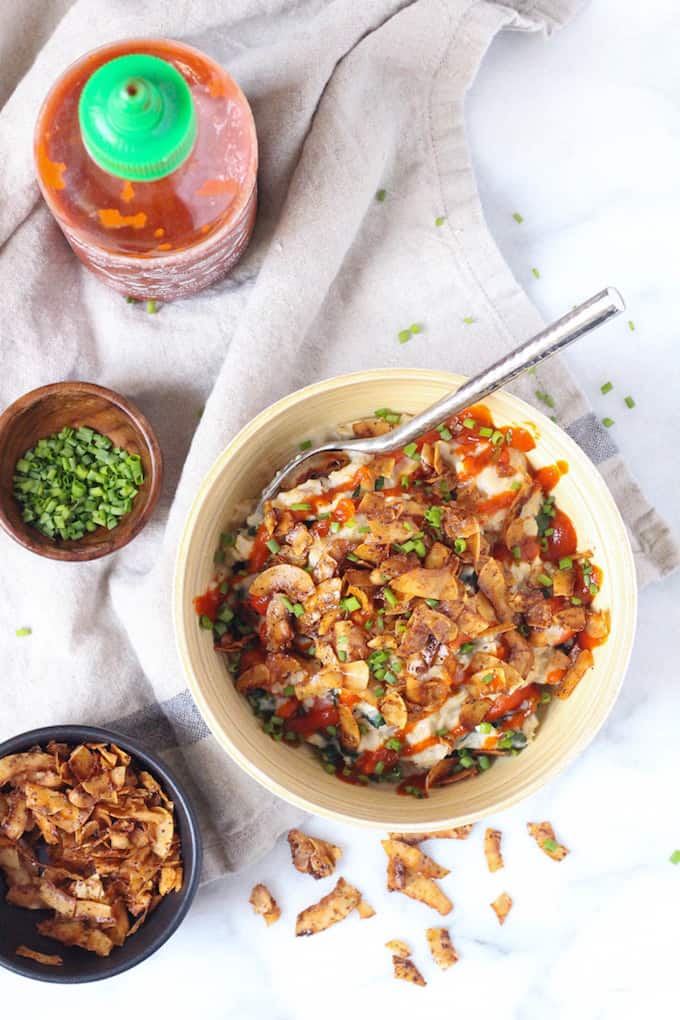 BLT Savory Oatmeal from the Mostly Vegan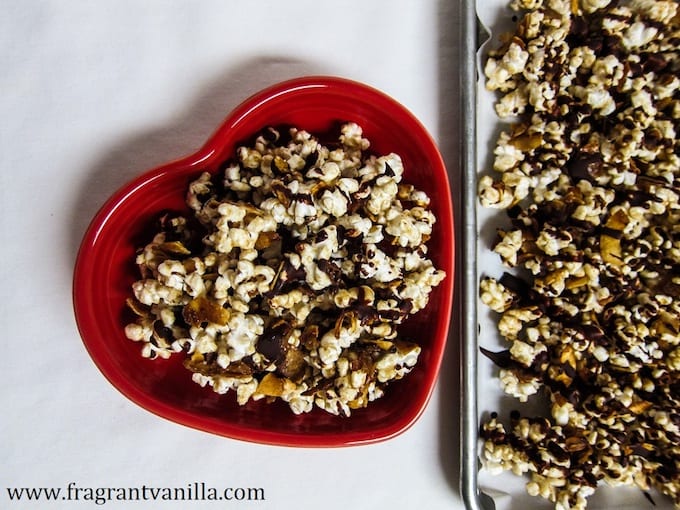 Vegan Maple Bacon Caramel Corn with Dark Chocolate Drizzle from Fragrant Vanilla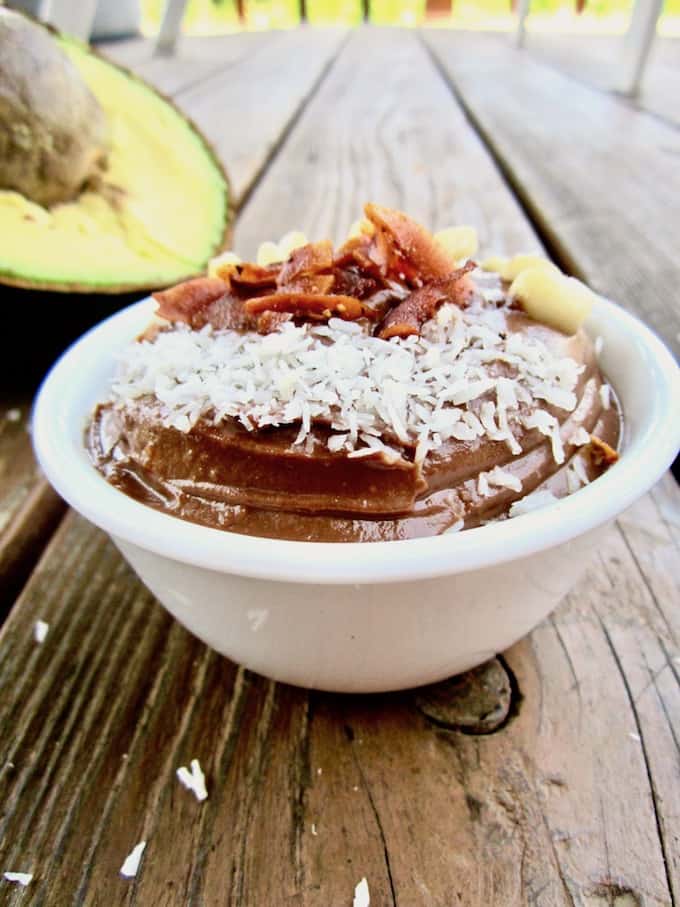 Chocolate Peanut Butter Pudding with Coconut Bacon from me, Vegan Chickpea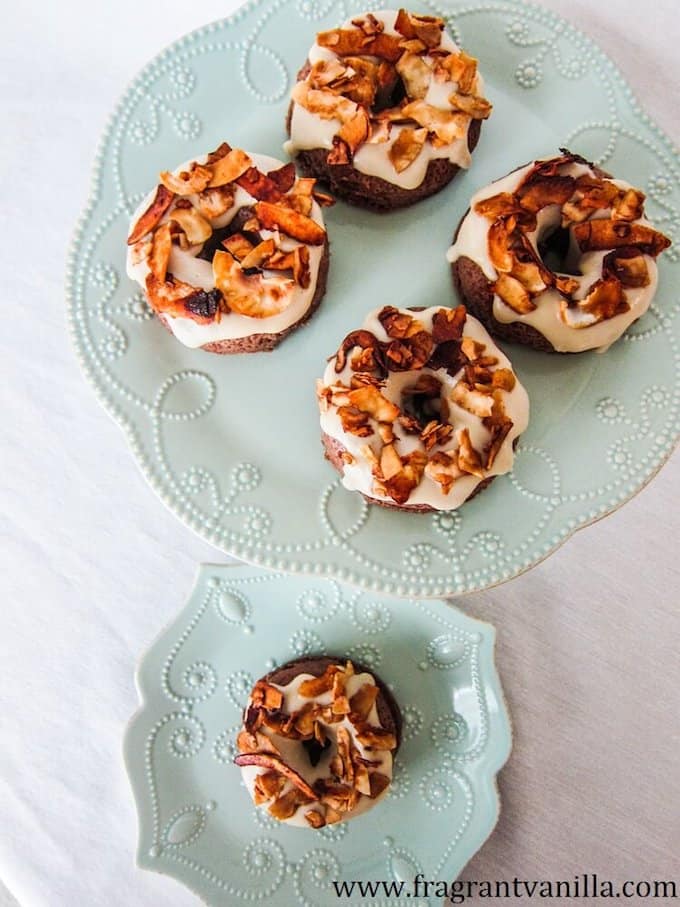 Vegan Maple Glazed Bacon Doughnuts from Fragrant Vanilla
VEGETABLE BACON – EGGPLANT & CARROTS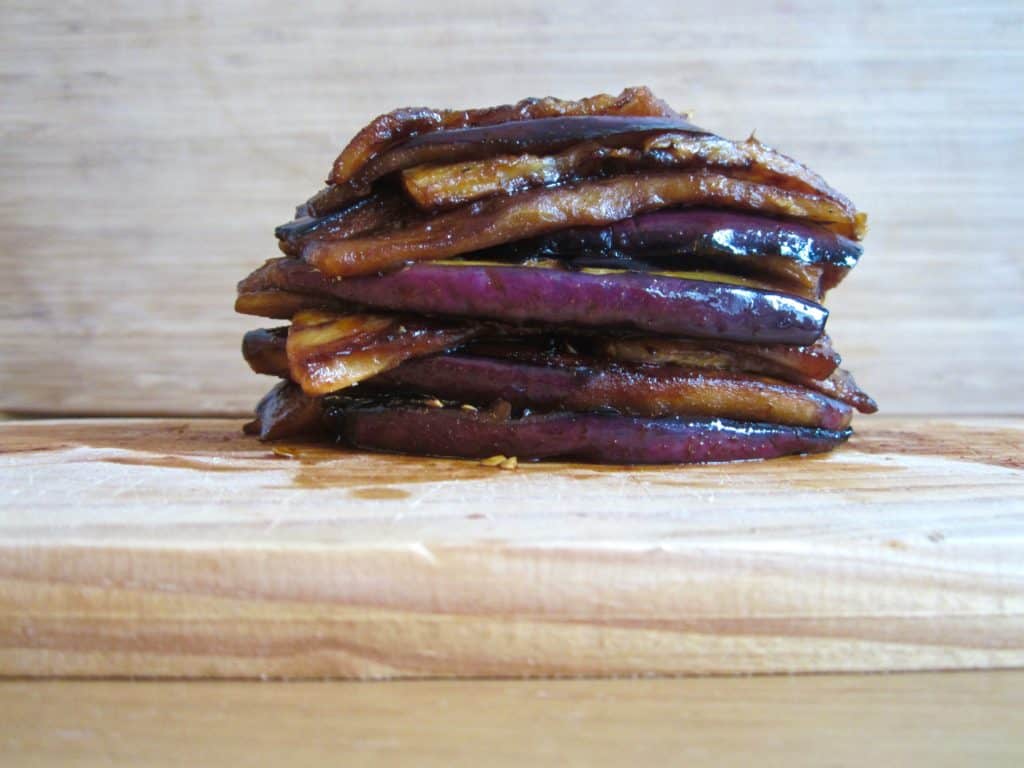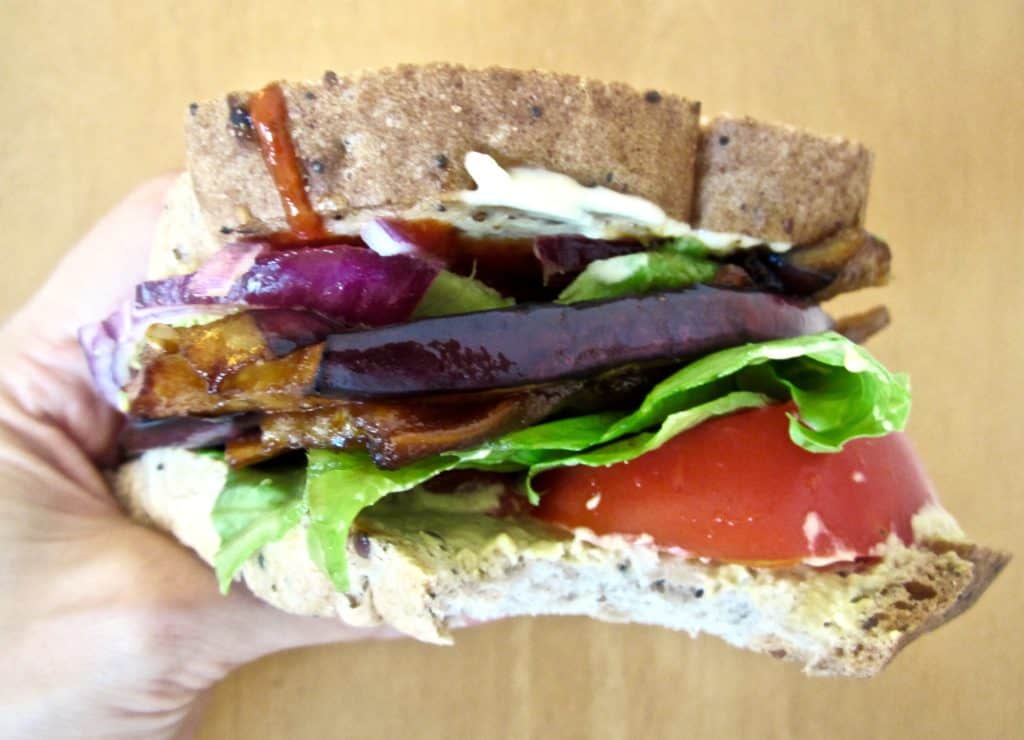 The Vegan (E)BLT: Eggplant Bacon Sandwich from yours truly, Vegan Chickpea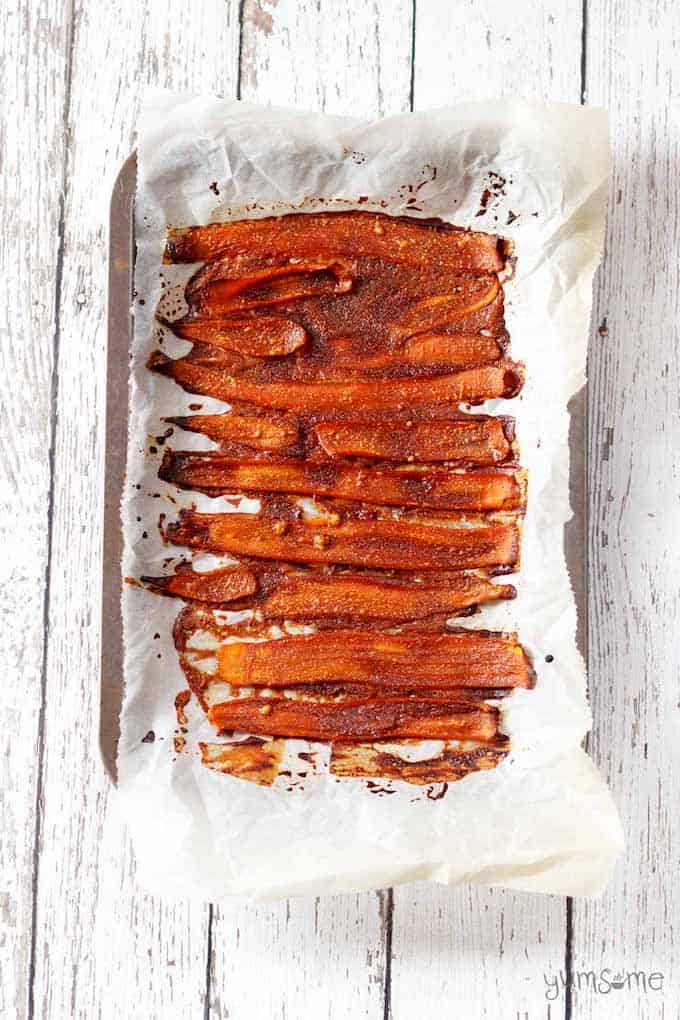 Carrot Bacon from Yumsome
NUT BACON – CASHEW & ALMOND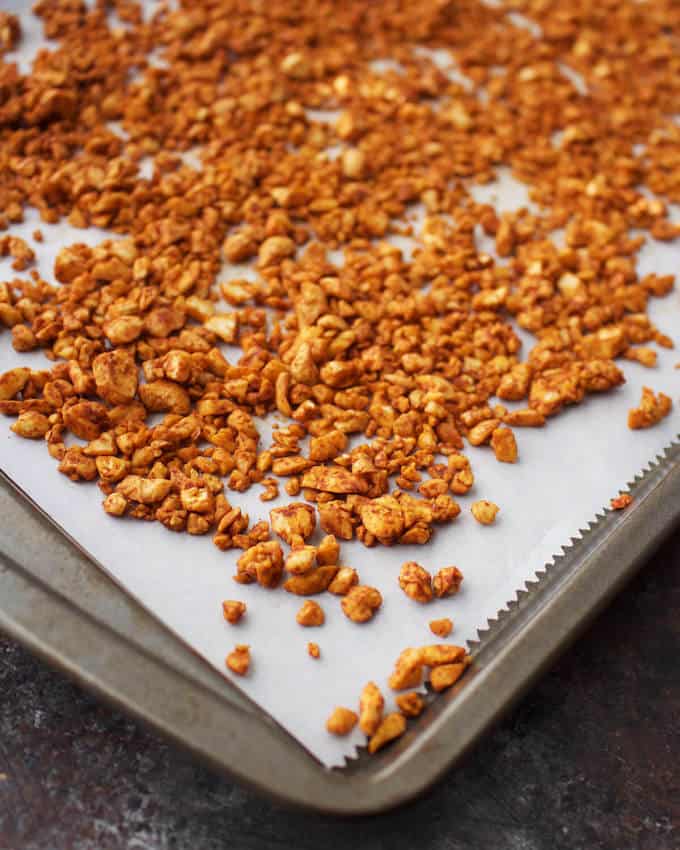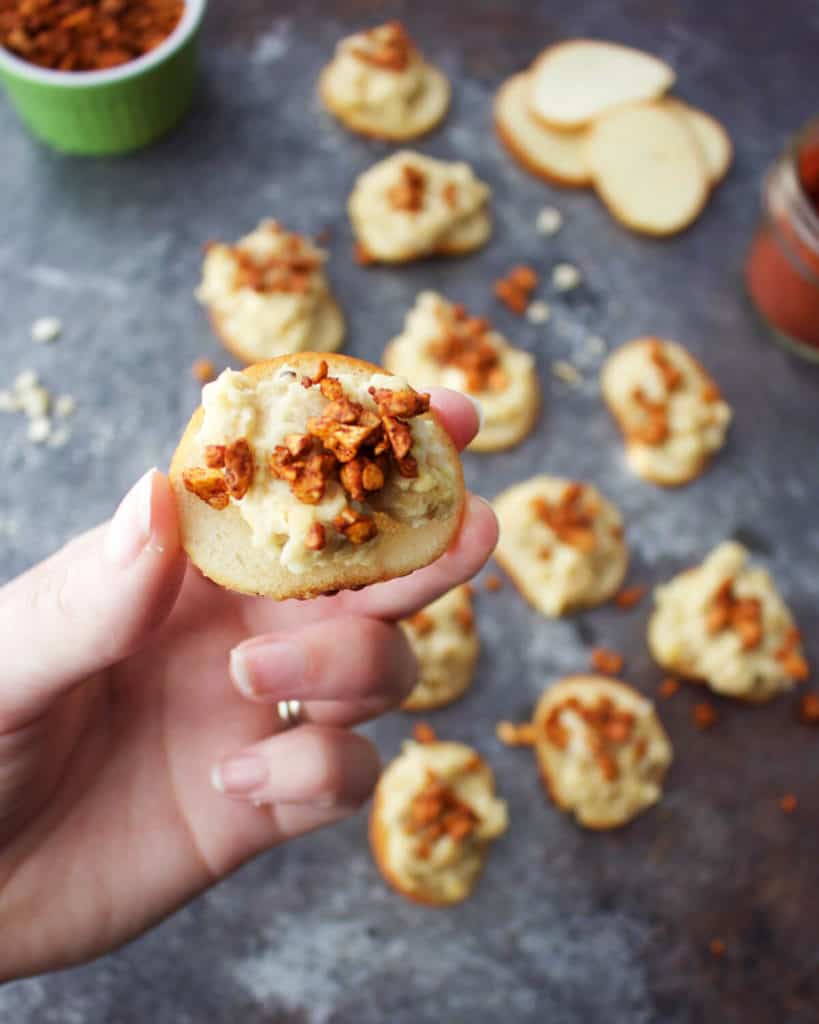 Chickpea Salad + Cashew Bacon Bits appetizer from Karissa's Vegan Kitchen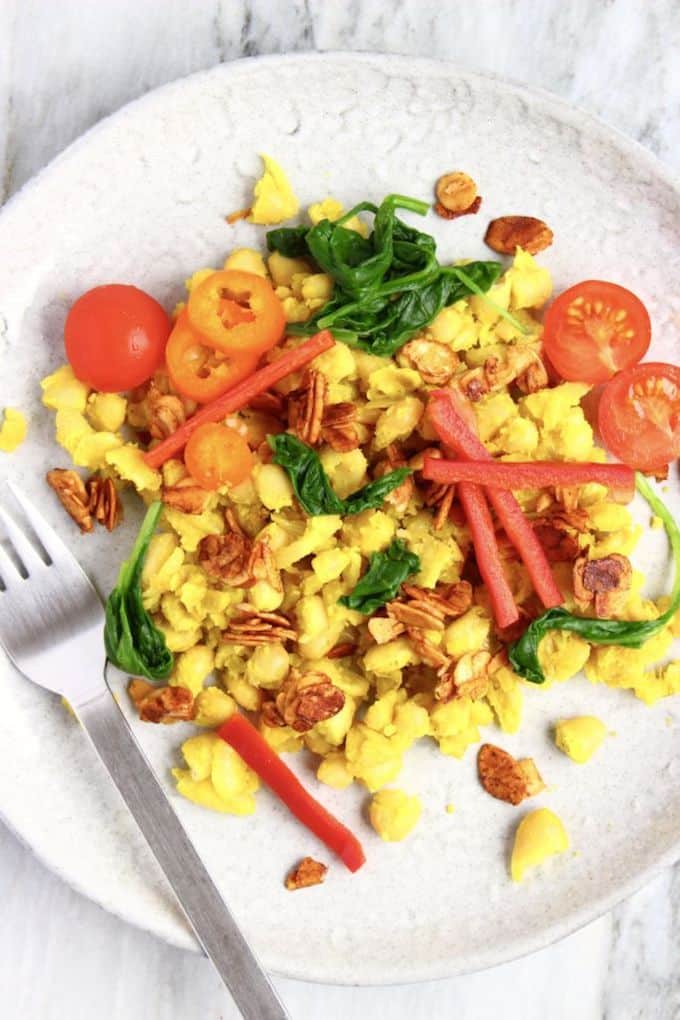 White Bean Scramble with Almond Bacon from Rhians Recipes
SOY BACON – TOFU & TEMPEH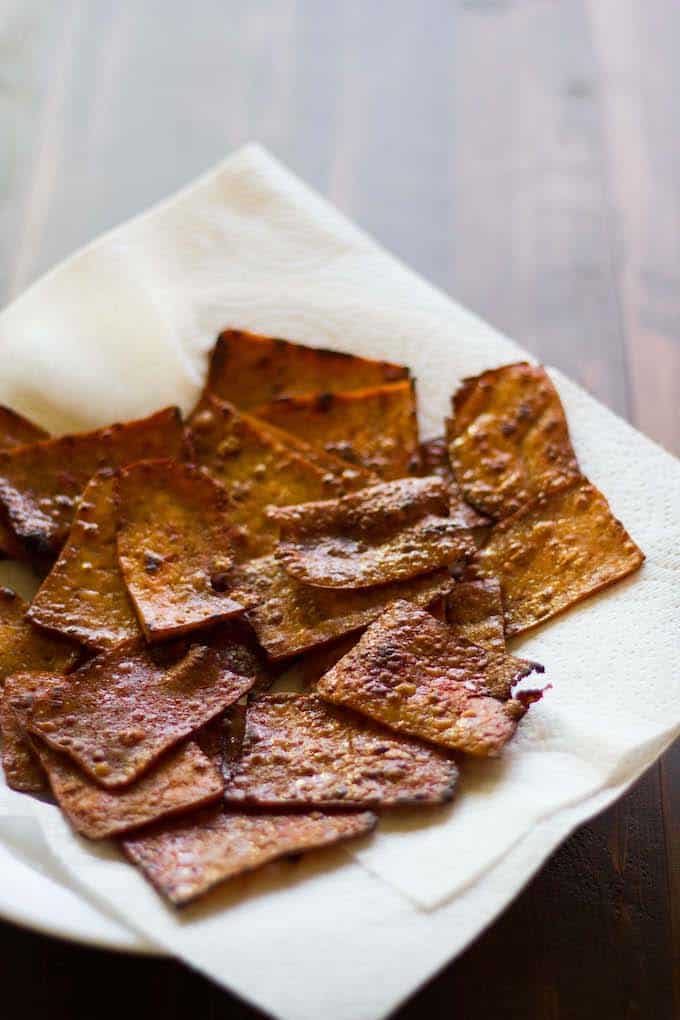 Easy Tofu Bacon from Eat Within Your Means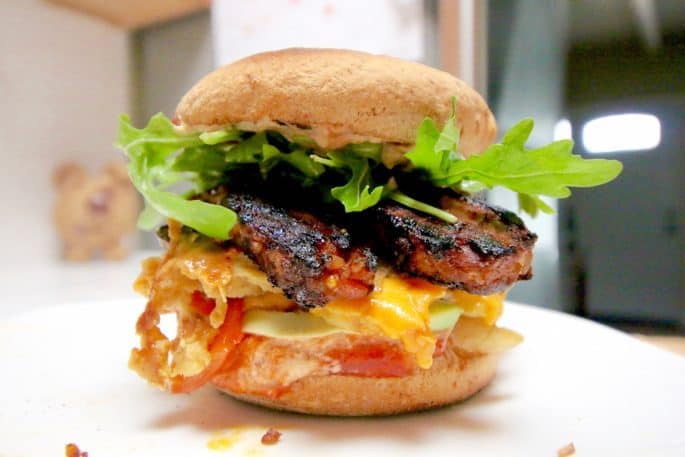 McDonald's Vegan Egg McMuffin Sandwich from Vince Lia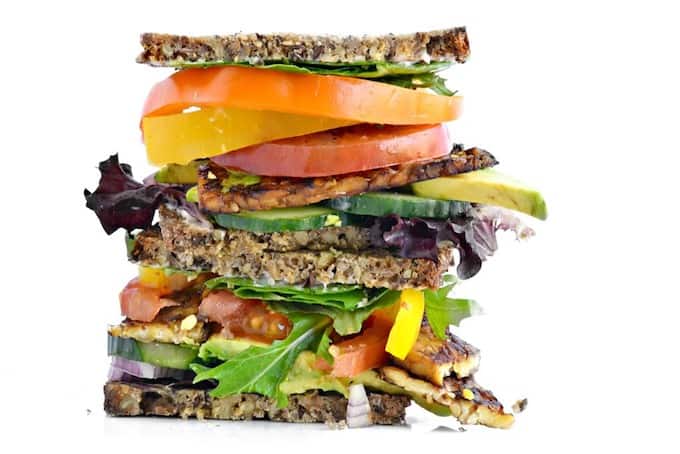 The Ultimate Tempeh Sandwich from Fork & Beans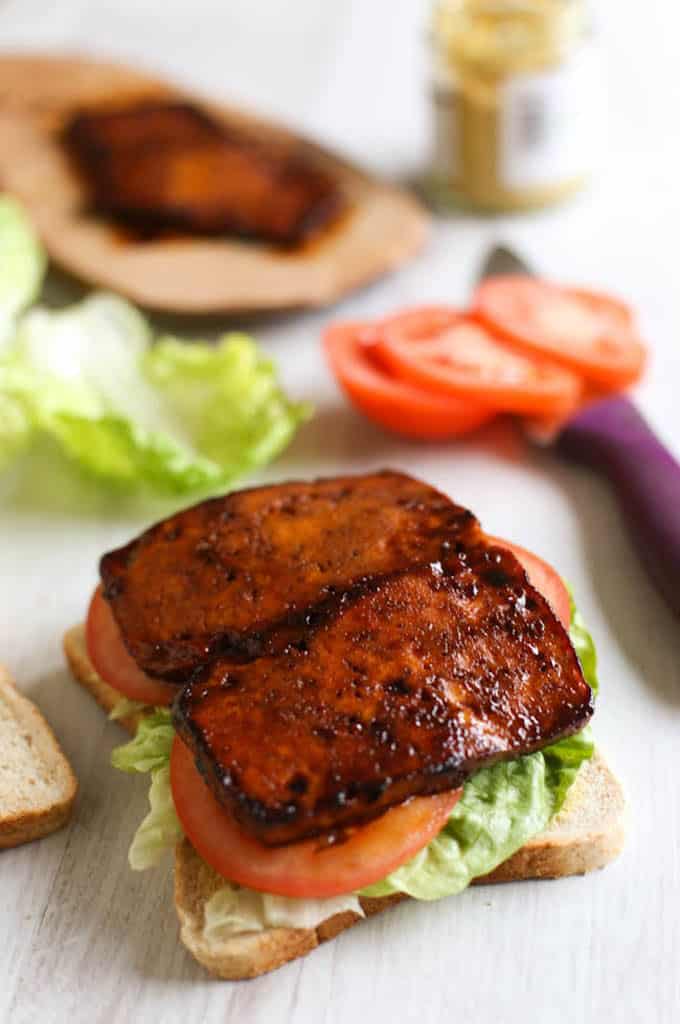 Tofu Bacon BLTs from Amuse Your Bouche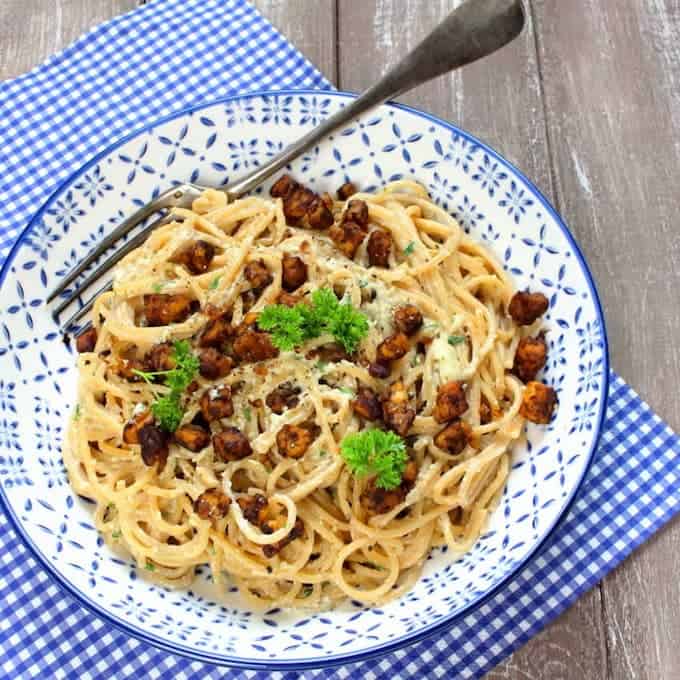 Vegan Tempeh Carbonara from Vegan Heaven
Now, over to you! Do you have a favorite vegan bacon recipe? Which of these are you most eager to try? Let me know in the comments below!