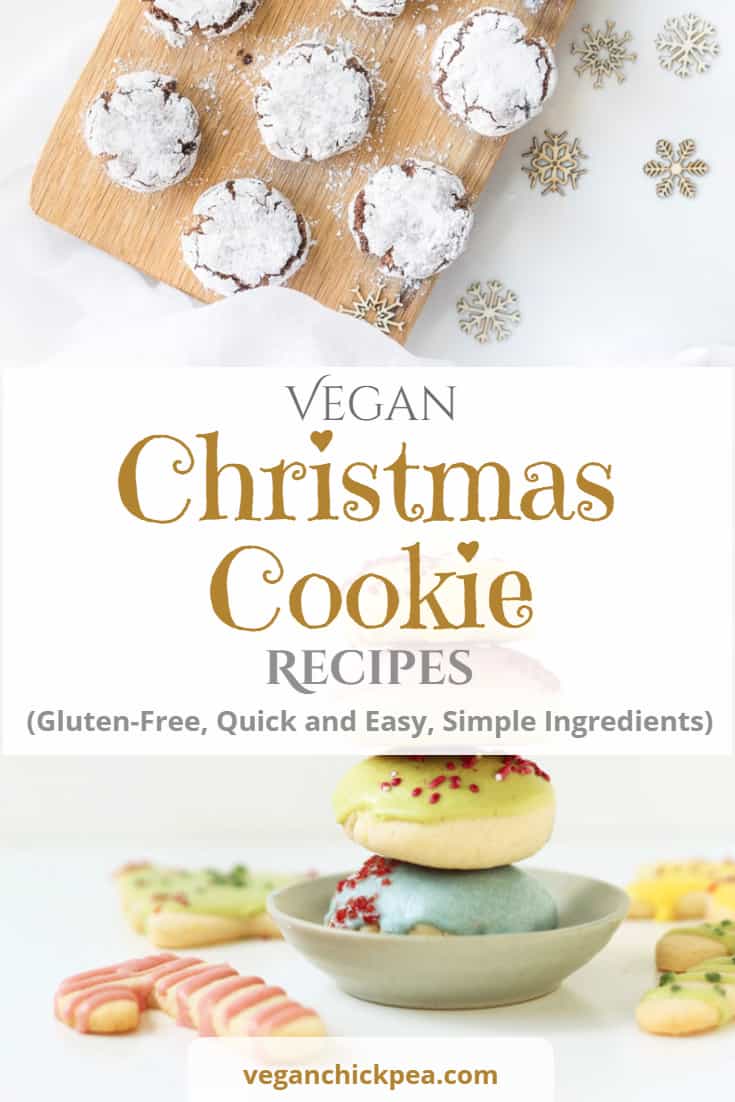 One of my best memories of Christmas is my family and I preparing Christmas cookies that we then all enjoy while watching our favorite Holiday movie as 12 midnight approaches. I'm pretty sure that a lot of us now are still enjoying this tradition, and there may be some who would want to continue this tradition but are apprehensive due to some diet restrictions or lifestyle choices.
This is understandable as some of the most popular ingredients in making Christmas cookies are not vegan-friendly and are not gluten-free. However, whoever says that vegans cannot enjoy this similar tradition with their loved-ones needs to take a step back and just simply be awed with this list of aesthetically pleasing and most certainly delicious vegan Christmas cookies, that can certainly be enjoyed by both your vegan and non-vegan loved ones.
Visually Appealing, Healthy, and Easy to Prepare
One of the difficulties vegans encounter when making holiday desserts is finding recipes that can look visually appealing to guests during the festive holidays. Fear not because we have rounded up these Vegan Christmas Cookie Recipes that all look really festive, that with the way the finished products look, it will seem as if you're a real star in the pastry world.
Aside from that, they may not look like it – because anything that looks as good as these are considered sinful, but these cookies are definitely healthy because they are vegan and gluten-free. Lastly, the best part is that these recipes do not require any baking expertise. They are quick, easy to prepare, and only require simple ingredients.
So, grab your pens and be ready to list down the ingredients that you will be needing to make Christmas with your loved ones a little bit merrier.
If you're that person who is, or have loved ones fascinated with unicorns, who has a sweet tooth but don't want to do any baking, then you're going to absolutely love this no-bake unicorn inspired cookies that just need four ingredients to make and five minutes of your time to spare. These fudgy cookies are completely vegan, gluten free, dairy free, refined sugar-free and grain free. There's even an option if you want to make it paleo-friendly. Make sure that you grab the recipe here.
There's something magical about snow and how we strongly associate it with Christmas. These vegan, gluten-free chocolate amaretti cookies coated with icing sugar will certainly remind you of snow. They look like they're baked by professionals that it would be a pleasure to serve them to your guests. They taste absolutely delicious too. If those are not enough to convince you to try making these cookies yet, then may we just say that it just takes 15 minutes to prepare. Be sure to check out the complete recipe here.
Nothing screams easy to prepare recipes than saying that you'll only need ONE bowl to make these colorful cookies. These sugar cookies are some of the fluffiest sugar cookies that you will ever taste. And the guests won't even detect that this is vegan and gluten-free. Can't wait to test if this is true? Get the details here.
This is probably one of the most creative cookie recipes we've seen in a while that we can hardly believe that it's so simple to prepare at the same time. These snowball cookies are light, delicious and buttery, and are perfect for the Christmas season. We can guarantee that your guests will love these cookies as the chocolate chips just give it that hint of sweetness that everyone can enjoy. Settle down and hang your winter clothes and munch on these snowballs with your loved ones. Check it out here.
Everyone knows that Oreos are amazing but have you found the perfect, vegan alternative? Well, we've got it here. And the best thing about this is that you can customize it by trying out any filling that you want. Your kids will surely have fun making these cookies. Try the recipe here. You won't believe how simple and how tasty they are.
What's your favorite?
Will you be making any of these quick and easy vegan cookie recipes for Christmas? Let us know which one is your favorite from this round-up.
Want more of these vegan recipe roundups? Stay up to date by checking out the rest of our blogs here.