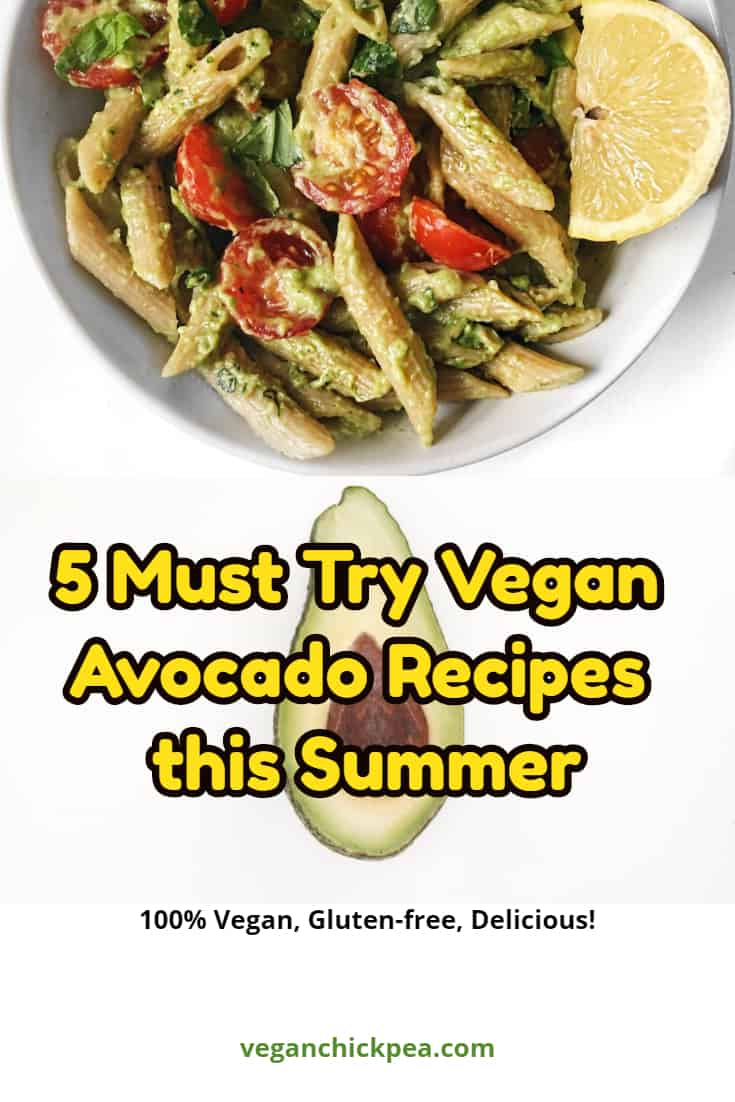 There's nothing that screams summer more than the refreshing taste of fresh fruits and vegetables. Now that summer is almost here, we now have the perfect excuse to try new and exciting recipes out of our vegan pantry.
Our round-up for today stars a rather unique fruit with health benefits that are off the charts. Avocados are popularly considered to be one of the world's healthiest and one of the most versatile foods there is. In fact, one can prepare it in so many ways. So, here are 5 Vegan Avocado Recipes that you must try and enjoy this summer.
5 Must-Try Vegan Avocado Recipes This Summer
Let's start this round-up smokin' with this full-flavored heavyweight. Made with only the best tasting vegan ingredients, you'll never go wrong with this one. The perfect balance of the buttery softness of grilled avocado and the goodness of quinoa mixed with fresh veggies is an absolute summer treat. Check out the details here.
If you are looking for a fancier summer recipe, then there's nothing more exquisite than pasta. This easy, dairy-free, creamy avocado pasta is sprinkled with fresh summer tomatoes and zucchini that you can prepare in under fifteen minutes. Amazing, right? Recipe here.
I have been wanting to make this recipe for so long, and now, I've finally got a chance to make one. Boy, this one's a party favorite. It's so yummy and creamy. It's filling (but definitely not heavy) and satisfying since it's bursting with flavor from the basil, lemon, and garlic. Plus, this Basil Avocado Pasta sauce recipe is gluten-free, dairy free, vegan, and filled with so much goodness. Recipe here.
This healthier version of BLT is something vegans and non-vegans won't get enough of. This easy vegan wrap has layers of avocado, lettuce, tomato (ALT) wrapped in a gluten-free tortilla. It even has Jalapeno Cilantro Hummus for that distinct spice that we're sure you'll love. Stress no more and check out the recipe here.
This vegan round-up won't be complete if we don't toss in one salad recipe, and here's an appetizing entry. It's super simple to prepare, yet it packs so much flavor, with the avocado mixing well with the pesto. So dig in this recipe and check this one out.
Bonus Recipe!
Avocados are prized for their high nutritional value, and they are added to various dishes due to their rich flavor and creamy texture. Though some recipes are already a kitchen staple like the famous guacamole, recipes like this Avocado Mayonnaise is worth a try.
Whether you're on a vegan and gluten-free diet, or just looking for ways to incorporate avocados into your menu, this recipe opens up doors of opportunity for you to enjoy the goodness of avocados without going over the top.
For more vegan recipes, check this one out and let us know what your perfect pair is.