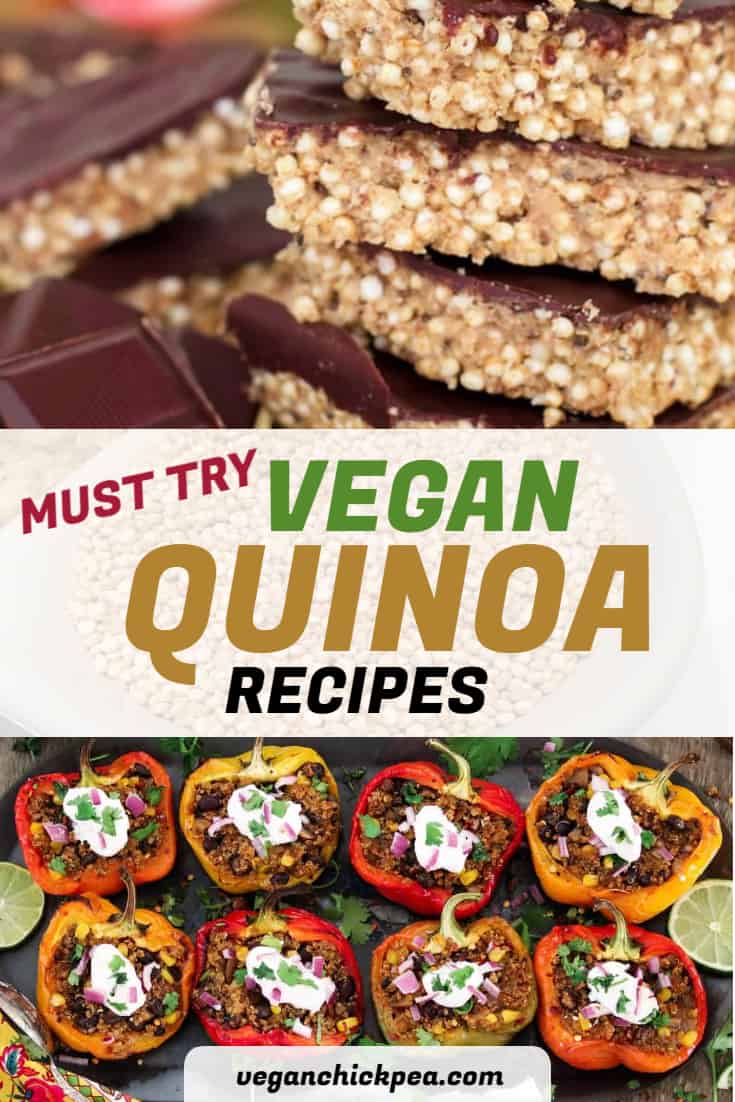 If you want your weeknight dinners to be fun and exciting without feeling the stress of long preparations then these easy vegan quinoa recipes are perfect for your weeknight feasts.
I know that a lot of you have misconceptions about the expense of being vegan? Sure, it's healthier and you can really lose weight by being one but a lot of people think that being vegan means sourcing out ingredients that are quite heavy on the pocket. Let me just say that that perception is not true.
I'm a frugal foodie and I love recipes that display the beauty of simple, inexpensive, and readily available ingredients that are often underrated in the vegan kitchen and here in Vegan Chickpea – we are all about showcasing the best of what these simple ingredients have to offer. So lo and behold, presenting to you the amazing world of Quinoa.
Let's talk about Quinoa!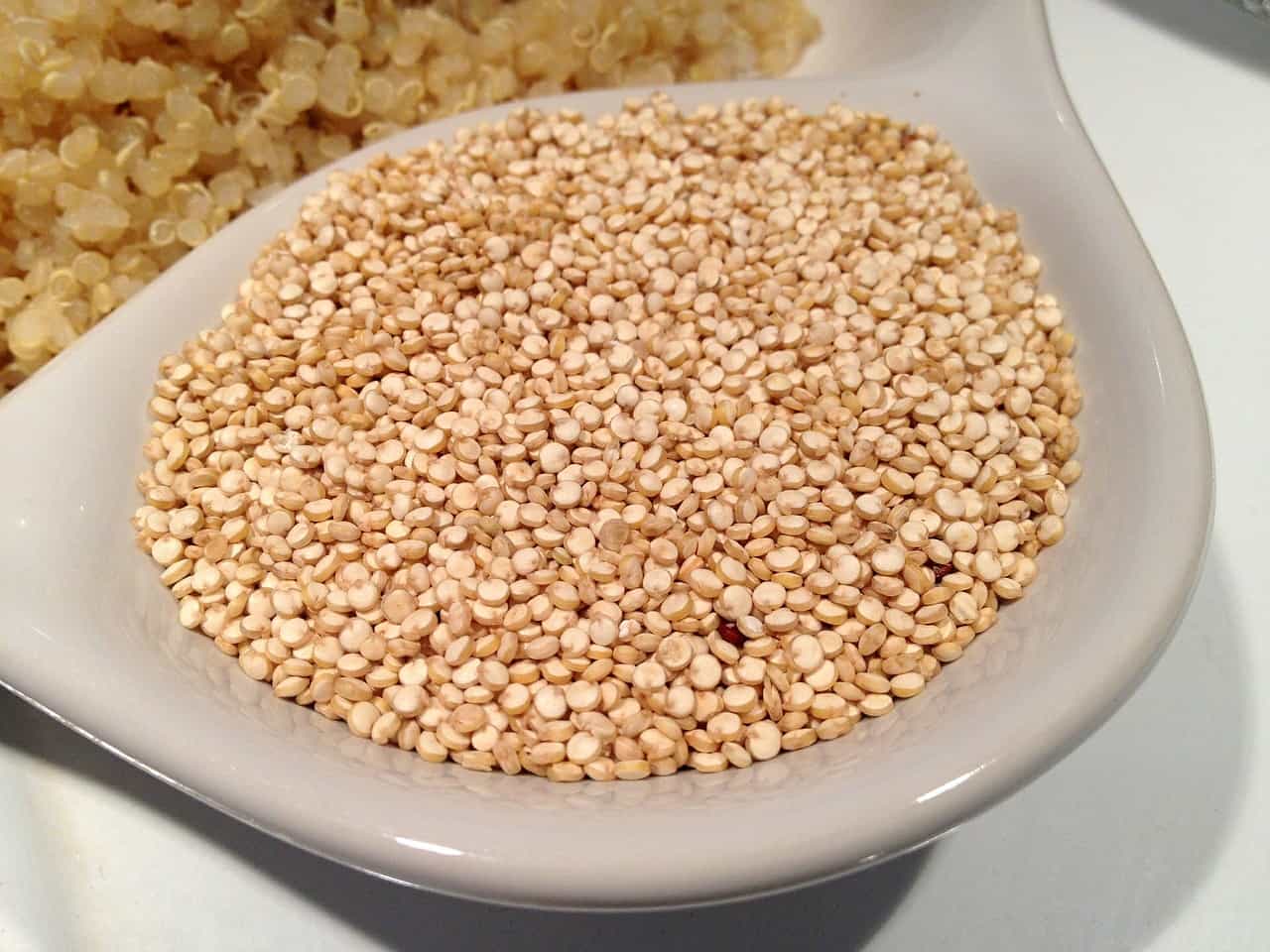 Quinoa is one of the healthiest and most nutritious ingredients in the market. With tons of health benefits such as aiding in weight-loss and improving your metabolic health, quinoa has become a staple ingredient for health-conscious individuals especially those who have gluten-intolerance. Quinoa is also a good source of fiber and antioxidants that are beneficial not only for digestion but also for the prevention of certain illnesses such as viral infection and in some cases, even cancer. It is also a great source of complete protein as it contains all nine essential amino acids that contribute greatly towards overall wellness.
The list goes on for its health benefits but what makes quinoa extra special is its exceptional versatility. You can create recipes from simple meals to healthy desserts using quinoa. Today, we will show you some tasty quinoa recipes that will display how adaptable this simple ingredient really is. These Must-Try Vegan Quinoa Recipes are sure to WOW your family and friends.
Fun Fact!
Quinoa contains certain food properties that promote weight loss through either boosting your metabolism or regulating your appetite. It is also rich in fiber that significantly promotes the feeling of fullness, and also rich in protein that enhances our body's metabolic rate.
Must-Try Vegan Quinoa Recipes
Let's start it off with something light and refreshing. This veggie quinoa recipe is a perfect one-bowl wonder. The texture of quinoa mixes well with the crunchy texture of the vegetable. Topping those with a tangy Asian inspired dressing makes this quinoa bowl one of the best meals during those warm summer weather. Check it out here.
If you are craving for something sweet then this one's for you. Salty Peanut Butter Quinoa and Chia Bars that are not just healthy but irresistibly tasty with just the right amount of sweetness and saltiness that you will surely enjoy. This recipe just proves that quinoa – whether puffed or in any other form, retains its distinct flavor that everyone loves. Complete recipe here.
Whether cooked, baked or served fresh- quinoa is best enjoyed in any way you want it to be. And this Quinoa salad recipe shows us that there's a quinoa recipe for every personal preference. And to top it off, this recipe has all the health benefits and beauty benefits that you will look for in a dish. Check out the recipe here.
Start your day healthy with this filling breakfast bowl made with cherries, almonds, banana, coconut, and quinoa, which surprisingly tastes good with chocolate.  This recipe is easy to prepare and only requires simple ingredients that are readily available in your pantry. Check this recipe out and have a great chocolate-y day ahead.
How about something fiery to ignite your taste buds? This Santa Fe Quinoa Stuffed pepper is more than just a spicy meal, it is packed with mouth-watering flavors that linger in your mouth- and it's absolutely healthy. A perfect afternoon snack or a late night dinner for anyone who wants something exciting. Recipe here.
Fluffy and so tasty. With just a few ingredients, this dish gives us a new healthier twist on the classic breakfast favorite – pancakes. These pancakes have all the nutritional benefits of quinoa and the best part is that these are also gluten-free and oil-free. Check this one out.
For more vegan recipe round-ups, click here and share more of these fun and easy vegan recipes that you will enjoy everyday.