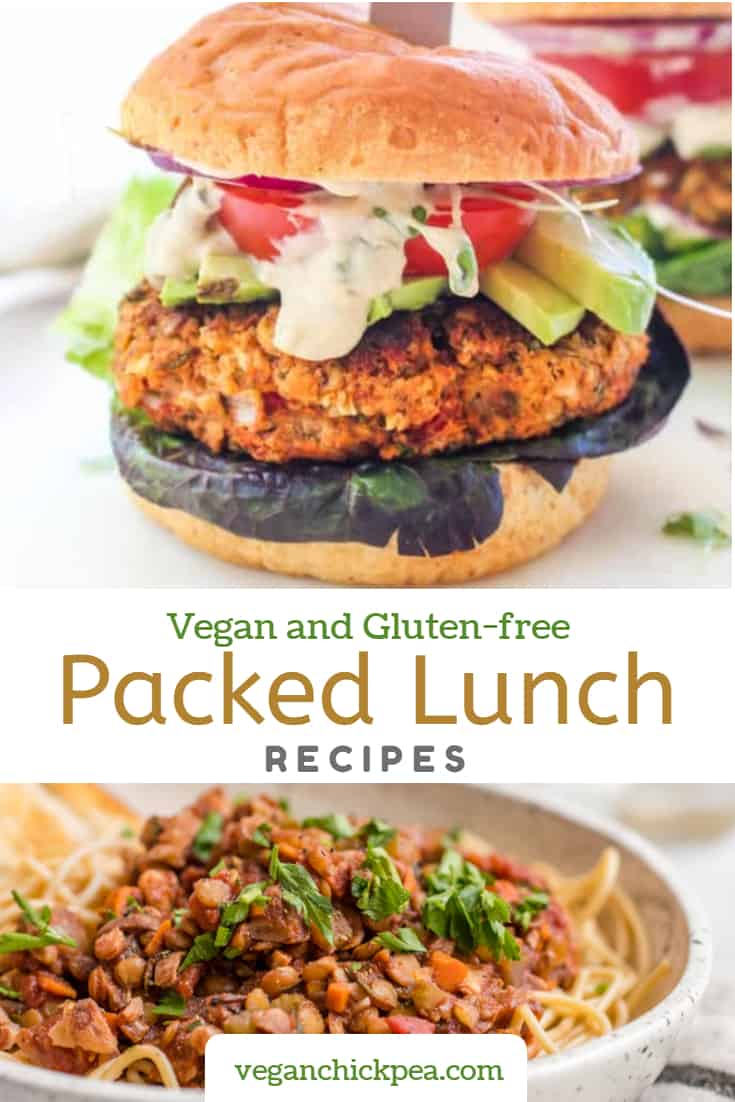 Whether you're vegan or not, preparing packed lunch ideas is definitely a daily dilemma especially for those who leave for work, or who have kids, who leave for school, early. So, if you are looking for vegan or healthier packed lunch recipes, you've come to the right place. We have chosen the finest vegan and gluten-free packed lunch recipes that you can try to make your mornings a little less hassle-free.
Packed-lunch Ready
(1) Easy to prepare, (2) requires readily available ingredients, (3) filling, (4) delicious, and of course, (5) has to be packed-lunch ready – these are what makes a good packed lunch recipe. There are already tons of existing recipes that fit these standards but there's definitely room for some new, healthier, and more creative alternatives. Packed-lunch ready recipes must be able to maintain its flavor and freshness for a couple of hours- or at least until lunchtime. You also need to consider the amount of time you need in preparation as well as the availability of the ingredients in your pantry. If you have kids, then you will also need to consider the taste and how well it will satisfy them. With these considerations in mind, here are 9 Vegan and Gluten-free Packed Lunch Recipes that you will certainly enjoy preparing and eating.
Vegan and Gluten-free Packed Lunch Recipes
Let's start this list with something that we are all familiar with but served with a little twist. These peanut butter and jelly waffle sandwiches are perfect for lunch meals, or even as an after school snack for the kids, or even as a post-workout meal for the adults. This meal will surely make it in your list of favorites to pack for lunch because of the distinct texture of the waffle, and the delicious, nutty, gooey goodness of the peanut butter and jelly that will surely melt in your mouth. Vegan and 100% gluten-free, these waffles are still tasty whether you serve them cold or hot, so it's really perfect as something that you can pack for lunch. Check out the complete recipe here.
If you are looking for a super healthy and filling meal then this one's for you. Packed with super healthy ingredients that you can prepare in under 30 minutes, this super bowl is absolutely perfect as your go-to packed-lunch meal. You can get the full recipe here.
One pot – that it all you need to complete this hearty and healthy meal, that will make it possible for you to have a warm and comfortable meal outside the comfort of your home. Vegan and made gluten-free for everyone to enjoy, this cozy meal, with a healthy and vegetable-loaded sauce will surely change your view on packed-lunch meals. Check out the recipe here.
Dig into the comforting taste of these homemade baked falafels that requires readily-available ingredients in your pantry. All you need to do is toss all the ingredients into the food processor, form them into party-sized balls and bake them. A quick and easy meal that is perfect for you or your kids to pack for lunch. Recipe here.
The beauty of this salad is that you can make it the night before, pop it in the fridge, and go pack it for lunch the next day. This fresh, colorful, and really flavorful vegan macaroni salad is packed with the right flavors that you can enjoy in minutes.  Try this meal out by getting the recipe here.
Fan of vegan burgers? How about a Mediterranean burger that is jam-packed with flavor and easy to prepare. A balance of taste, texture, and satisfaction, this vegan burger is something fresh that you can enjoy at home or even bring to your workplace for lunch. Check out the recipe here.
Looking for something new? How about an egg salad that doesn't have egg in it? This Tofu Egg salad is something even non-vegans would love. It has the same color, texture, and taste like a real egg salad that everyone will surely enjoy. Link of the recipe here.
If you are already drooling just by reading the title then go ahead and check out the recipe. This vegan and gluten-free meatless recipe is packed with spices and flavor and topped with a creamy and spicy sauce.  This is the perfect packed-lunch meal that you can enjoy with your family and friends. And it tastes great even when it's reheated. What more can you ask for?
Easy to prepare and deliciously spicy dish that can be enjoyed warm or cold, which makes it perfect for packed lunch. All vegan and easily made gluten-free (just use gluten-free soba noodles), this noodle dish is the oriental meal that makes lunchtime so exciting. Recipe here.
Final Take!
Simple, filling and tasty – packed-lunch meals don't have to be complex for it to be the best. These recipes showcase the diversity of options that you may consider when planning for packed-lunch ideas. This list merely offers a taste of what's in store for vegan and gluten-free meals that you can pack and bring to work. More of these round-ups here.