"We travel not to escape life, but for life not to escape us." -Anonymous
I'm passionate about traveling. The first time I went to Paris was during high school for a few weeks during the summer with my best friend whose sister was living in the city. I fell in love and was hooked on the intrigue, adventures and complete other wordlyness that travel has to offer.
In college, I spent a semester in Brisbane, Australia, and after college my two best friends and I lived in Dublin, Ireland for almost a year and then backpacked around Europe for a few months. It's one of the most incredible things I've ever experienced in my life and I am so grateful that I took the opportunity to do it when I had the chance.
Back then, I was no where CLOSE to being vegan, vegetarian, gluten free… in fact, I barely knew what those things were. What the heck was gluten? Why would someone want to be a vegetarian, let alone a vegan? Isn't that kind of an extreme way to live, I wondered? At the time I was basically living off of cheap bread, pasta and beer – so far from where I've landed today!
As I continue to travel, I have quite a different focus then I did 10 years ago. Instead of finding the coolest bar, I seek the coolest veggie restaurant. Instead of grabbing a baguette, hunk of cheese and cold cuts for a picnic lunch, I need to get a little more creative.
Here are my reviews and suggestions of where I've explored so far on my vegan and gluten free travel journey, with more to come! I hope this inspires you to not be intimidated by traveling simply because of your diet needs. There's always a way to make it work with a little research and thoughtfulness!
USA
Hawaii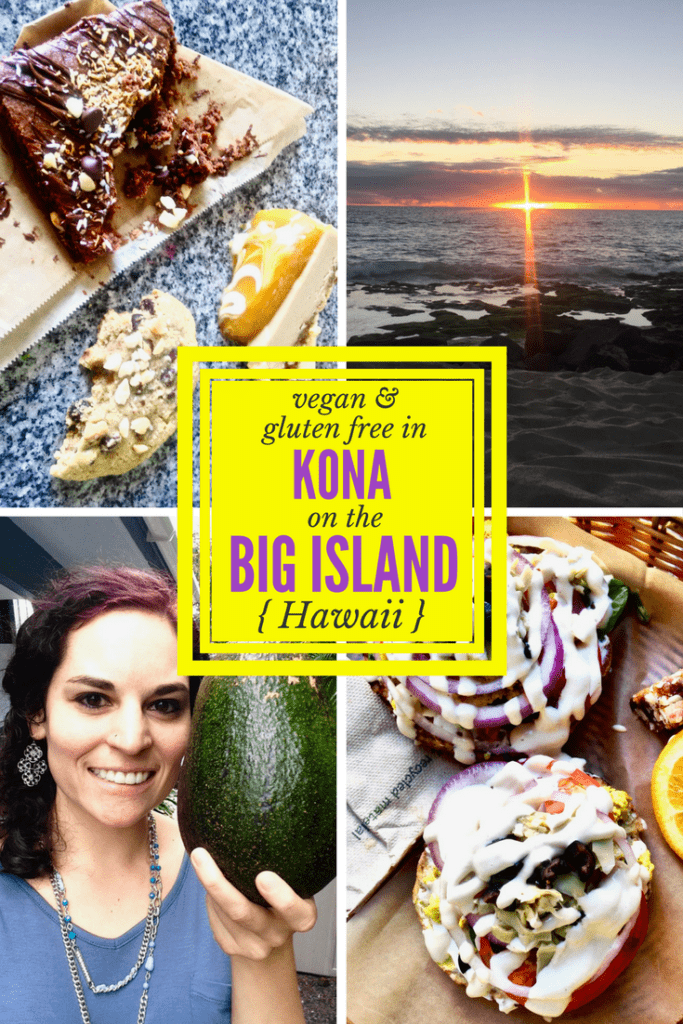 This year I had the pleasure of getting to live in Kona on the Big Island of Hawaii for two whole months!
Why? you may ask. Well, one of the reasons I love working virtually is that it gives me the freedom to work from wherever, as long as I have my laptop and an internet connection. Freedom is important to me and I'm so grateful to live in this digital age!
(If you want to learn how to start a virtual business or blog, check out this post on What I've Learned My First Year of Food Blogging + 7 Tips For How to Start a Blog.)
Around Christmas last year, my brother, sister and I realized that we all actually have this in common: income streams that allow us to work remotely. My brother David felt called to go spend some time in Hawaii, and my sister Elizabeth and I thought, "Wait a minute… why don't we ALL go together?!"
It was just crazy enough to be an awesome idea. My brother and I were both going through some big transitions in our lives, and my sister was craving an adventure; it was the perfect formula to say, "Why the hell not!?"
EUROPE
Spain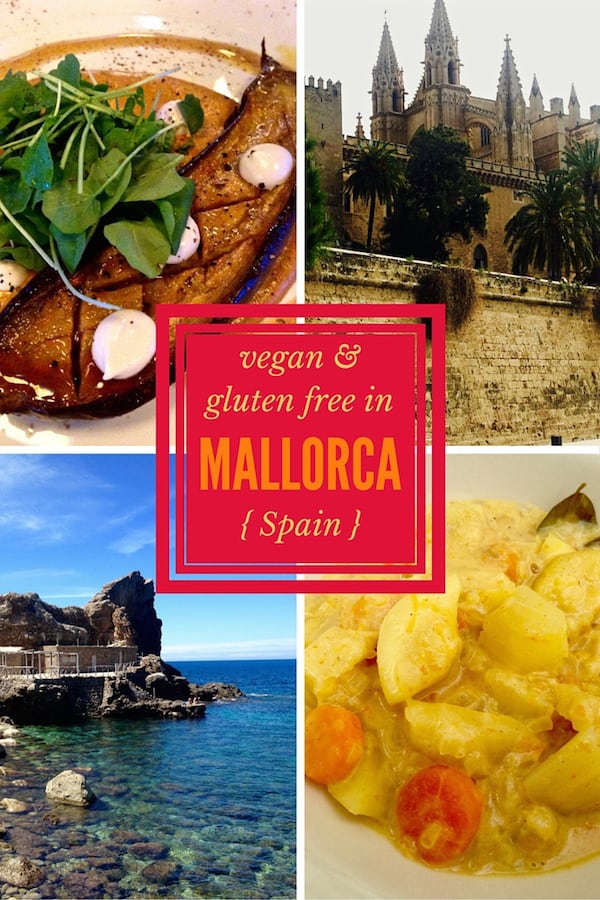 Getting off the plane at the Palma de Mallorca Airport gave me a rush of exhilaration and joy. There's nowhere on earth I feel more at home than by the ocean: the humid, salty air; the slight breeze coming off the water; the dependable sunshine and palm trees that speckle the landscape.
For the last four months I'd been adjusting to life in a small town in northern Holland – and in the winter no less. The sun set around 4:30pm, with temperatures ranging from around freezing to a high of about 45 degrees F / 7 degrees C. For an American girl used to living at the beach in South Carolina (= hot and humid with mild winters), the contrast was an abrupt change.
Enter the Balearic Islands ('Islas Baleares' in Spanish), just off the east coast of Spain in the Mediterranean Sea. There are three major islands – Mallorca (Majorca), Minorca and Ibiza, with many minor islands scattered around these three dominant ones. Finding myself in Mallorca in April, plopped into a Mediterranean island climate, made my heart sing.
Belgium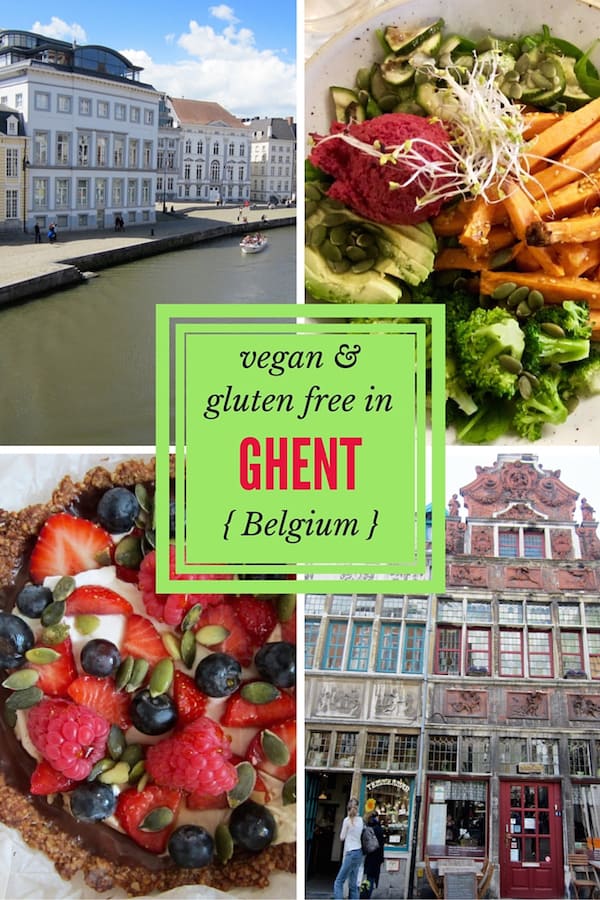 As an American, it's quite a cool and surreal thing to hop in the car, drive a few hours and be in another country. And then, if you wanted to, hop in the car again and be in another country a few hours after that. The proximity of all of these different cultures, styles of architecture, food, drinks and ways of life is really captivating and continuously fills me with a longing for exploration and adventure.
Right now I'm living in Friesland, the Netherlands at a Retreat Centre. One of my friends and teammates, Stephanie, is from Belgium and recently invited me, my husband Geoff and our friend Lara to go with her to her home in Ghent, Belgium for 6 days to take a little vacation and celebrate her birthday. We of course said 'yes!' and off we went to Ghent, about a 3.5 hour drive from our home here in Holland. (Note: Ghent is the American spelling, Gent is the European spelling).
Germany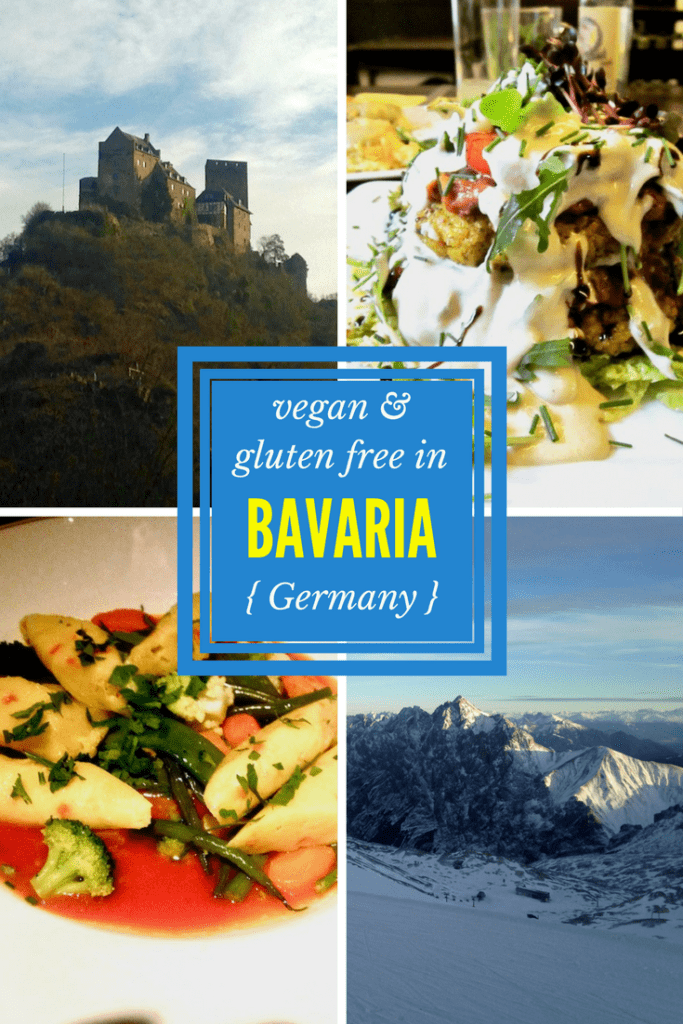 Last month I went to Germany with my parents for two weeks! They flew over to Amsterdam, scooped me up in The Netherlands and then we drove into Germany and hopped around to different towns in southern Germany, mostly in the province of Bavaria.
Both of my parents have German ancestry but had never been to Germany, so it was on their bucket list to see one of the countries from their lineage. My mom really wanted to go in December since Germany is known around the world for their Christmas Markets, so we were curious to see what that was all about too!
Being vegan and gluten free is always an adventure when traveling. I have to eat gluten free or I get a bad tummy ache, but when it comes to my choice of being vegan, my philosophy is that I'll do my best to find vegan food, but if it's not possible, then I'll settle for vegetarian (dairy and eggs). I don't even have a desire anymore for meat and an animal's life is not something I'm wanting to sacrifice anymore, so there's no settling around that. Some vegans I'm sure would point their finger at me in shame for even including dairy occassionally, but this is my decision and I feel really good about doing the best I can, but not totally stressing out and making a fuss if it's not possible and I end up eating dairy a couple times when traveling.
So, let's get on with some of the highlights!