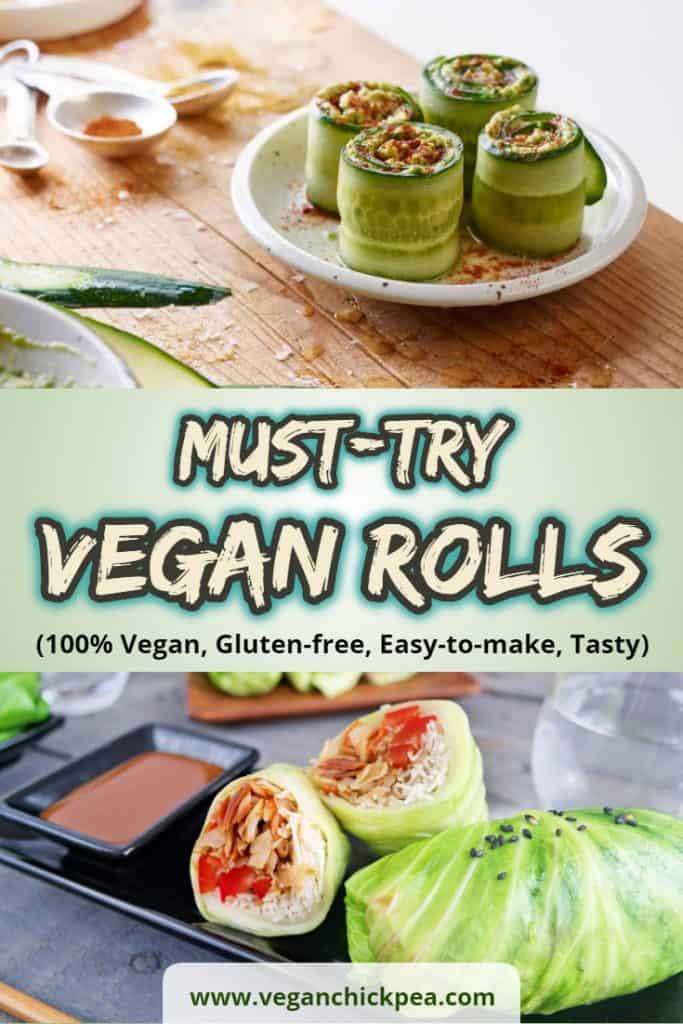 From being just simple spring rolls to having unique combinations of ingredients, vegan rolls always manage to give us that fresh natural taste that we crave for when we eat our vegetables. Combined with a selection of wonderful sauces, the balance of flavor and freshness that vegan rolls bring to the table is always something that everyone looks forward to. That is why we've gathered 5 must-try vegan rolls that you can prepare in just minutes. These rolls are 100% vegan, gluten-free, and of course, tasty and delicious.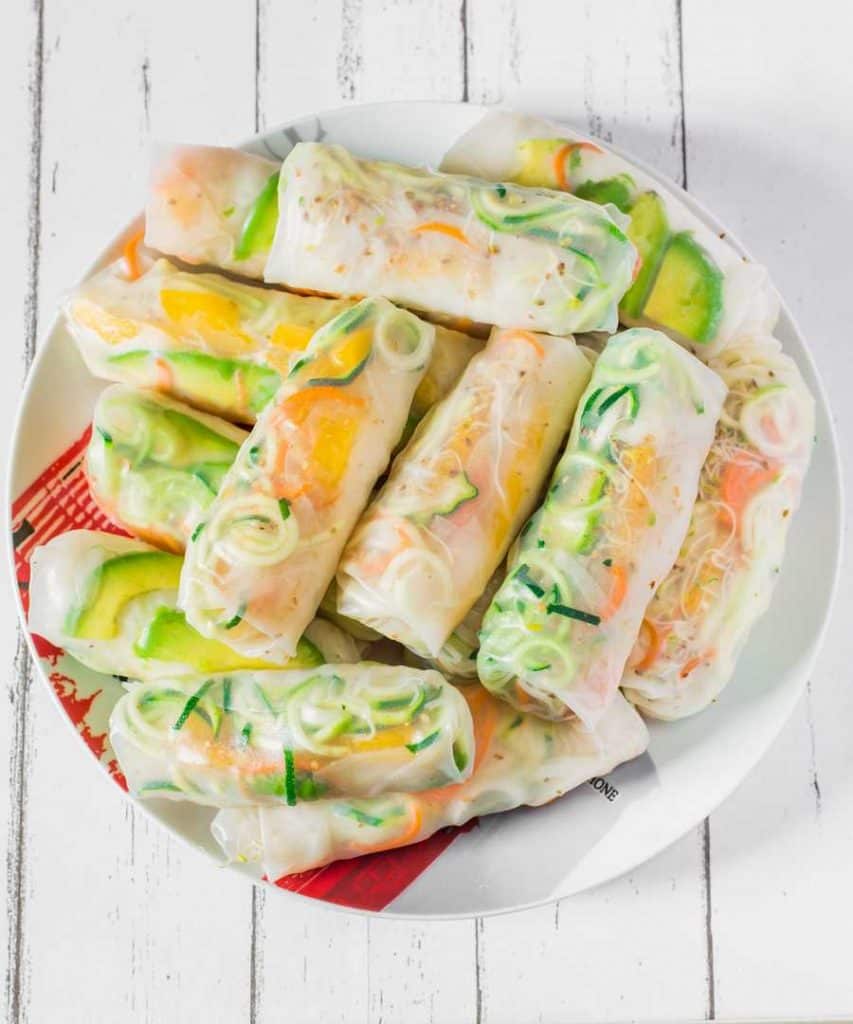 These rice paper rolls are perfect for the summer. The combination of the colors brought by the zucchini, carrots, avocado, and bell pepper, will remind everyone how fun and colorful summer is. The delicious, fresh taste of these ingredients mixes really well with the alfalfa sprouts, which I think is a perfect ingredient for rolls as it brings that crispy texture in every bite. These vegan rice summer rolls are also perfect for on-the-go meals that you can pack in boxes or in slices. Check out the easy-to-make recipe here.
2. Raw Avocado Cucumber Sushi Rolls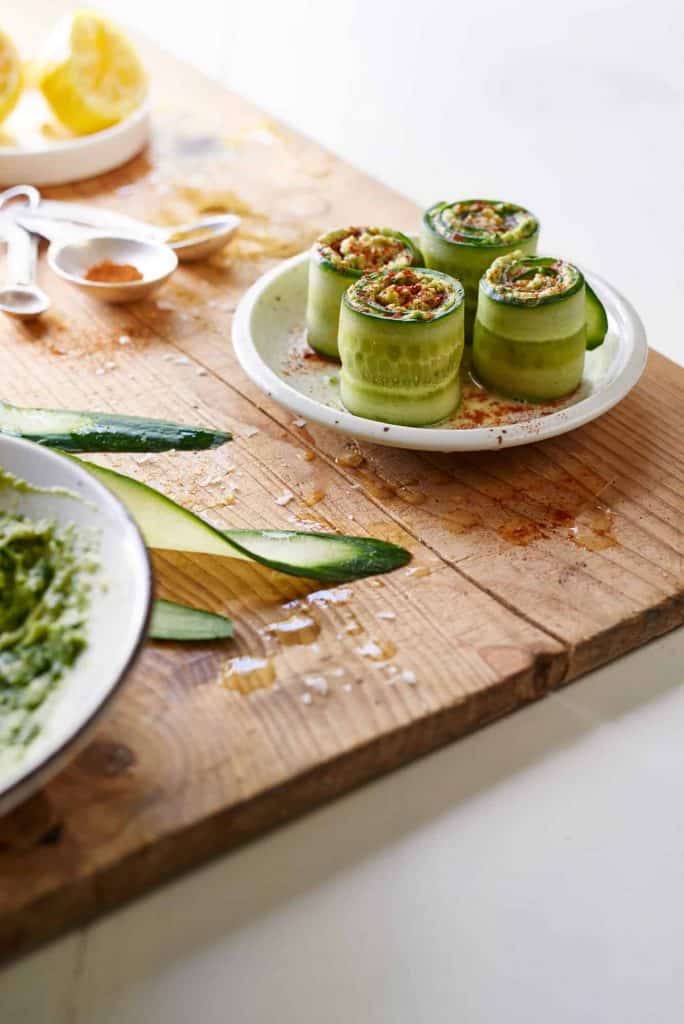 This amazing vegan recipe is easy to make and tastes really good that you won't notice you're already detoxifying while eating it. Yes, these sushi rolls have all the right health benefits from cleansing, detox, and of course, helps with your vegan and gluten-free diet without missing much in the taste department. Enjoy these sushi rolls and visit the complete recipe here.
3. Vegetable Spring Rolls with Peanut Sauce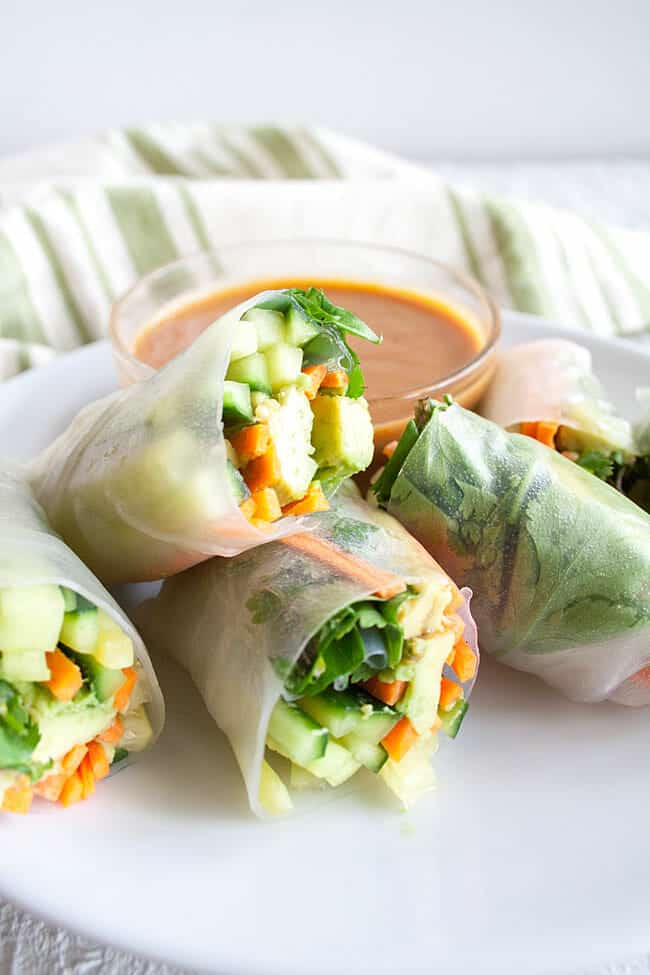 This recipe may seem a bit common for some but this one needs to be on this list because of the co-star of this dish – the peanut sauce. Vegan rolls are usually paired with vinegar, mirin or lime but this peanut sauce is to die for. The balance of sweetness and spice of the peanut sauce elevates the flavors of the vegetables. Look into the complete recipe here.
4. Sweet Potato Spring Rolls with Honey Mustard Dipping Sauce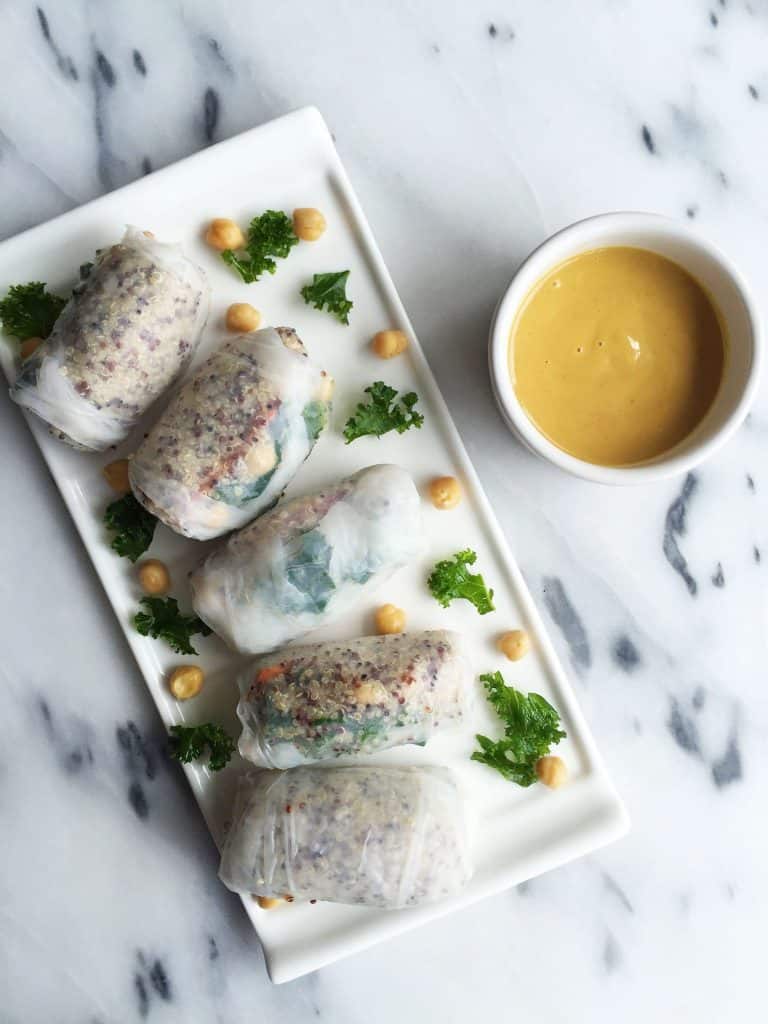 Whether you're into sweet potatoes, vegan rolls or tasty dips – this recipe is easily the best spring roll recipe for cold-weather. Filled with quinoa, kale, and chickpeas, these sweet potato spring rolls when paired with the honey mustard dip will be a permanent part of your menu. Learn more about this recipe here.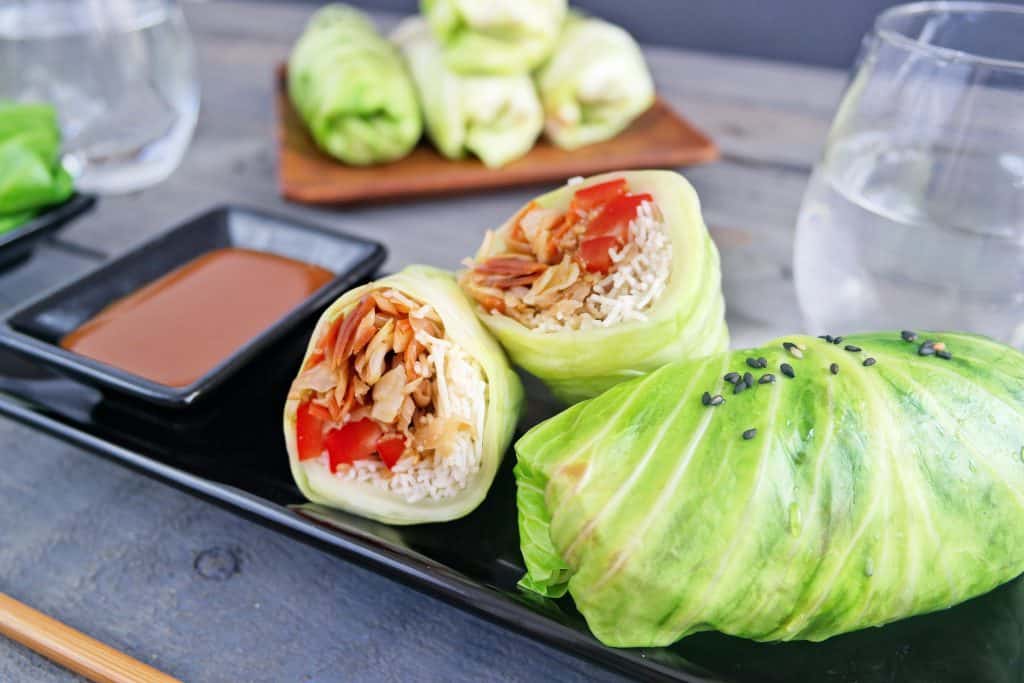 The star of this recipe is the cabbage. Though it's pretty tricky to wrap the entire thing without tearing them, this recipe is so big in flavor that you would not mind the meticulous preparation process. The dressing packs a lot of flavors but doesn't overshadow the fresh taste of the ingredients. Check them out in the website here.
While you're here, you may want to check out one of our roundup posts about how to prepare your cauliflower with different recipes here.