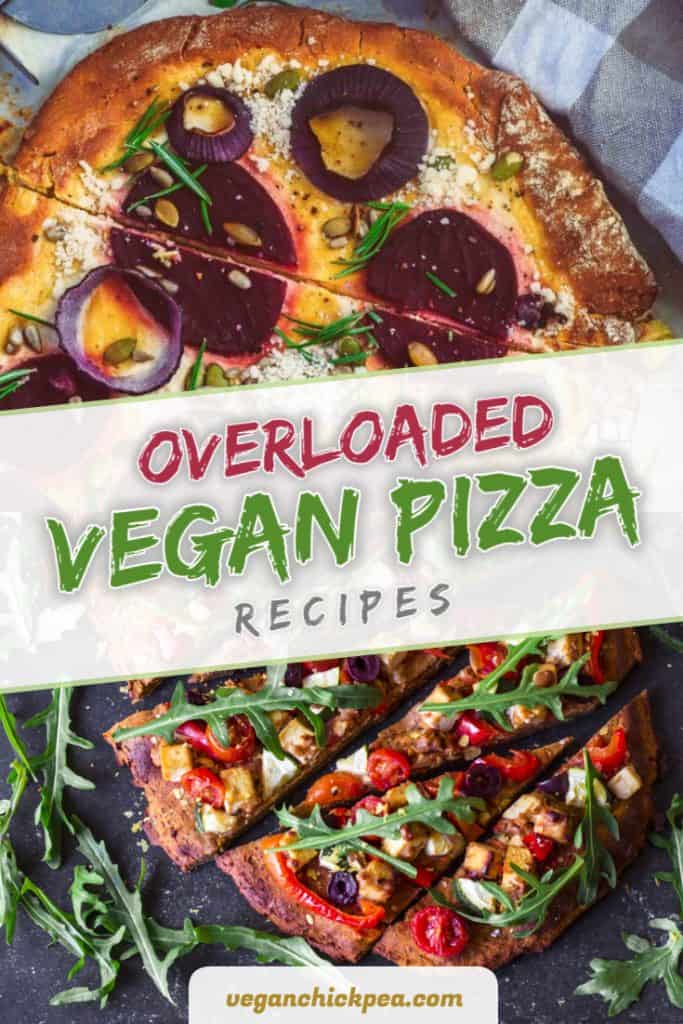 Congratulations! Your interest in delicious food has taken you to the gates of pizza heaven. In this post, we exerted our best effort to round-up this delicious 10 Overloaded Vegan Pizza Recipes that are specifically made for vegan foodies who are looking for a great vegan experience. Coz if there's one recipe that could easily complete an afternoon get-together or a late-night snack, it is pizza. If there's something that can best be enjoyed alone but is also an easy way to satisfy a small group, it is pizza.
What was once a far-fetched dream for the vegan kitchen has already spoiled thousands, if not millions, of pizza lovers all over the world (both vegans and non-vegans). So what better way to celebrate this amazing milestone than to spoil you with these vegan pizza recipes that will surely take being vegan into the next level. Enjoy!
10 Overloaded Vegan Pizza Recipes
This pizza could be an instant favorite once you've tried it. This thin-crust eggplant hummus pizza is vegan, gluten-free, and super satisfying. It may not have all of the traditional pizza ingredients but that's what makes this pizza more palate-attractive as the unique taste of the spicy lentil hummus complements the fresh taste of eggplant. This recipe would definitely give you a filling pizza experience. Learn more about this amazing recipe here.
If you love curry and pizza, chances are you're going to love this recipe. This Vegan Deep Dish Leek Pizza is tasty, delicious, and very easy to make. The coconut milk adds that welcome creaminess to this dish. It's absolutely perfect for any occasion. It is vegan, gluten-free, oil-free, and has that very comforting taste. Give this recipe a try and share it with your friends.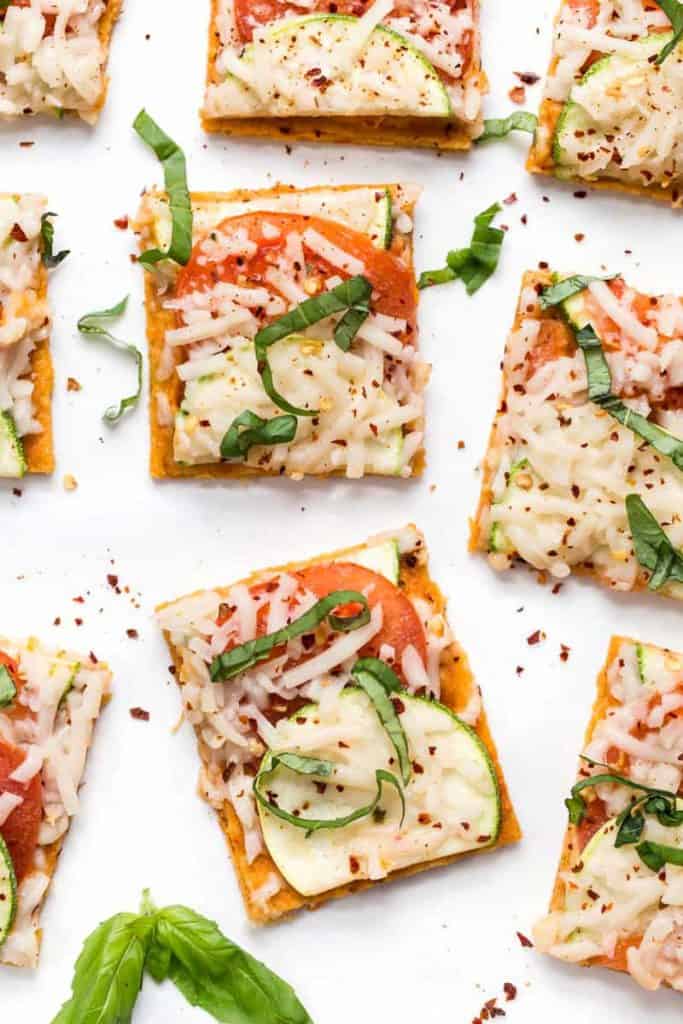 If you're looking for a vegan pizza recipe that you can serve in a variety of ways, then this Summer Tomato and Zucchini Quinoa Pizza recipe is just the right one for you. The creamy roasted red pepper hummus made all the difference and gave this dish that extra "oomph". You can also use other types of hummus if you're not a big fan of red pepper. The hummus is so flavorful already that you can keep the topping as simple as you can. Recipe here.
A quick and easy vegan pizza for vibrant veggie-lovers who are looking for an awesome snack or meal that are both healthy and flavorful. The rich taste of eggplant and tomatoes with the vegan cheese is a classic. That plus the crispiness in every bite makes this dish a winner in my cookbook. Recipe here.
Crust pizzas are god-send. They are seriously tasty and the texture is just great. This Chickpea Crust Pizza is so simple and easy to make. You can easily top it with any plant-based combination, and you're good to go. It will just take you 30 minutes tops to prepare this. Check out how to make it here.
You know that peanut sauce that is a trademark of Thai spring rolls, right? Well, let us tell you that it works really well as the pizza sauce of this delicious Thai vegan pizza. Complete with all the tasty ingredients of Thai veggie rolls like red pepper, carrots, and cilantro, these spring rolls in a pizza form will have everyone's attention and heart. This could be eaten hot or cold. I personally like it hot. Recipe here.
Who wouldn't love a vegan pizza that tastes as if it came from a pizza parlor? Well, this one's a perfect example of that. Making and serving this Sweet Potato and Satay Tofu pizza will take your pizza experience into a whole new level of goodness. The sweet potatoes, as the core ingredient, blends well with the satay sauce. This vegan pizza has everything you need to have a great pizza night. Recipe here.
Sweet, spicy and smoky – this pizza has everything you'll ever need to make an amazing pizza party. This Vegan Hawaiian BBQ Pizza has pineapples, onion and vegan bacon with a savory BBQ sauce that takes vegan pizza experience a step further. Check out the recipe here.
A fusion of flavors from Greek and Italian influences that makes a cozy and comfortable vegan pizza experience. This Feta and Olive Greek Pizza recipe have olives, onions, spinach, feta, and cherry tomatoes, with oregano and red pepper flakes that go perfectly well with its crispy crust. Vegan and gluten-free for everyone to enjoy worry-free. Recipe here.
Have you ever had beetroot on your pizza? Well, we have just the right recipe to blow your mind. This Beetroot Pizza recipe is such an easy dish to make that you'll want it for every occasion. The fresh taste of beetroot with the familiar flavors of traditional pizza is a recipe that you can enjoy with just a couple of minutes worth of preparations. Recipe here.
Trying to eat healthy without compromise and making everything from scratch can be a real challenge so pizza lovers rejoice. These pizza recipes are not only vegan and gluten-free, but they are also surprisingly tasty, and super easy to make. You can also tweak it based on your preference by customizing the sauce and adding toppings that you love.
More of these amazing vegan recipe round-ups here.