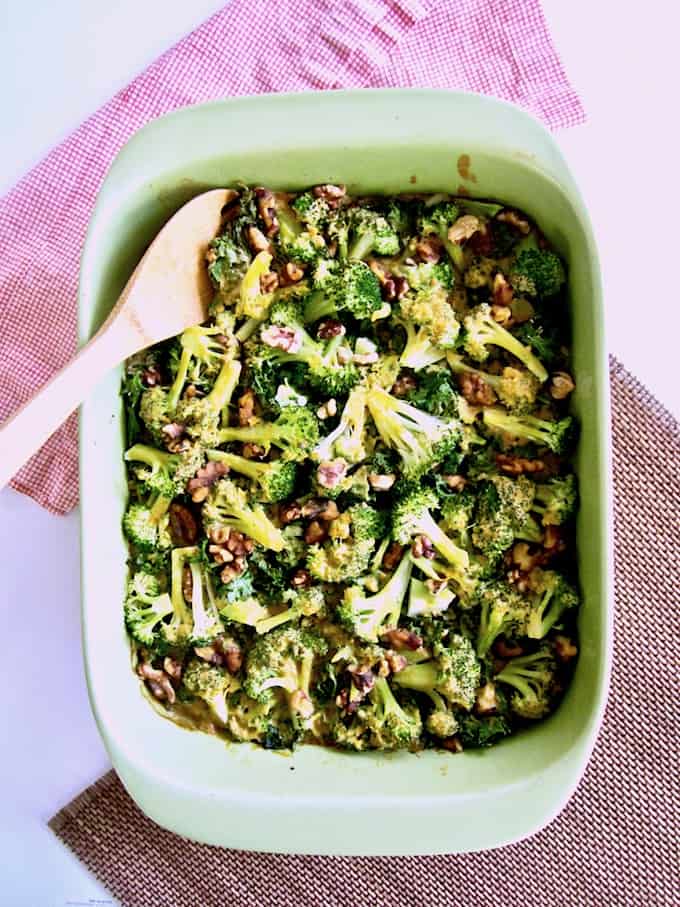 Mmm, casseroles. As far as warming and satisfying dishes go, vegan & gluten free casseroles are right up there with soups and stews, hitting home in the wintertime with a winning combination of heartiness, comfort and – most importantly – deliciousness!  I wanted to create a healthy and delicious gluten free casserole and this is the result!
Did you grow up eating casseroles? They are a staple in many American homes, everything from tuna noodle casserole to green bean casserole to taco casserole, to similar dishes like chicken pot pie. My mom used to make something called cheeseburger rice that was a family favorite – essentially ground beef, lots of cheese and rice, smothered with ketchup. What was your favorite casserole as a kid?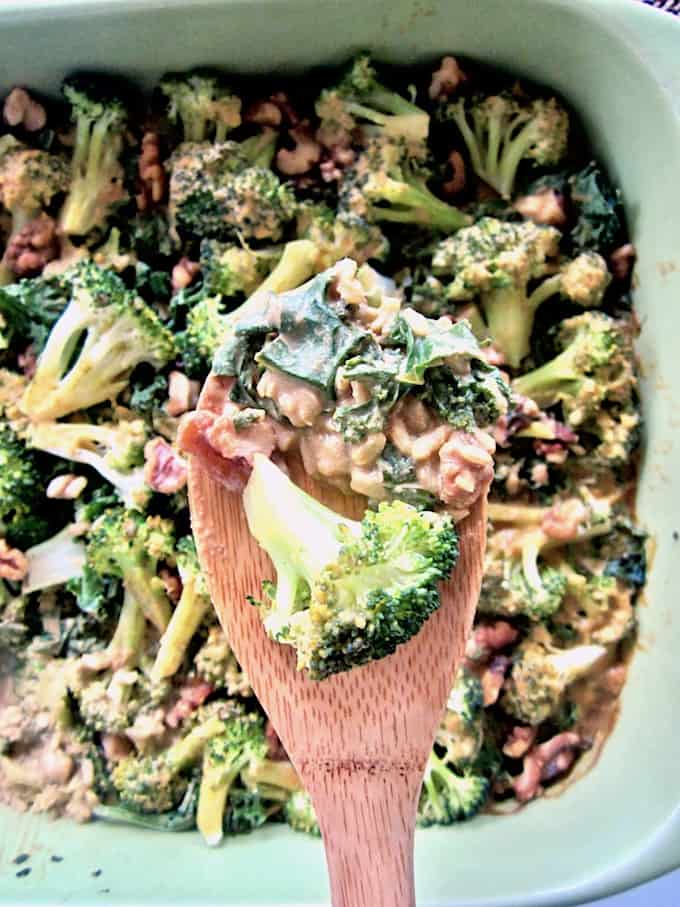 The beauty of today's Vegan Broccoli, Kale & Rice Casserole recipe is that it has those same qualities of comfort food without the heaviness of typical casseroles, and – as always here on Vegan Chickpea – without the processed junk! Brown rice, veggies, walnuts and hummus, plus some seasoning and you're good to go. It's great on its own, or add a veggie burger on the side to complete the meal.
By the way – this vegan casserole also has protein from the brown rice, broccoli, walnuts, nutritional yeast, hummus and tamari! You don't have to worry about getting your plant-based protein with this meal. 🙂
It's been a rainy few days in Hawaii so this Broccoli, Kale & Rice Casserole is sounding REALLY good right about now! For many of you around the world, I imagine you're sick of the winter blues and are eagerly awaiting spring. Head over to the kitchen, whip up this casserole and enjoy some healthy, warming food to get you perked up during these last days of winter!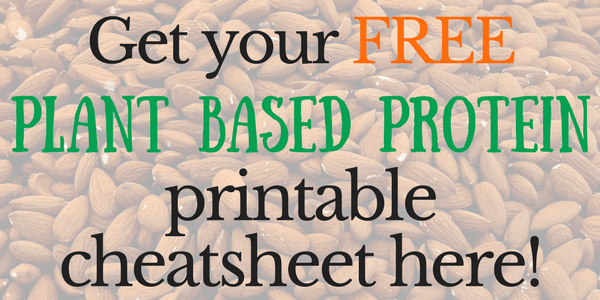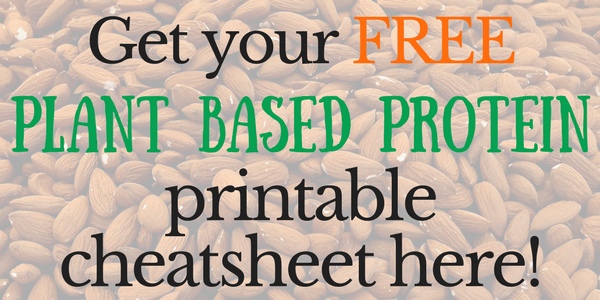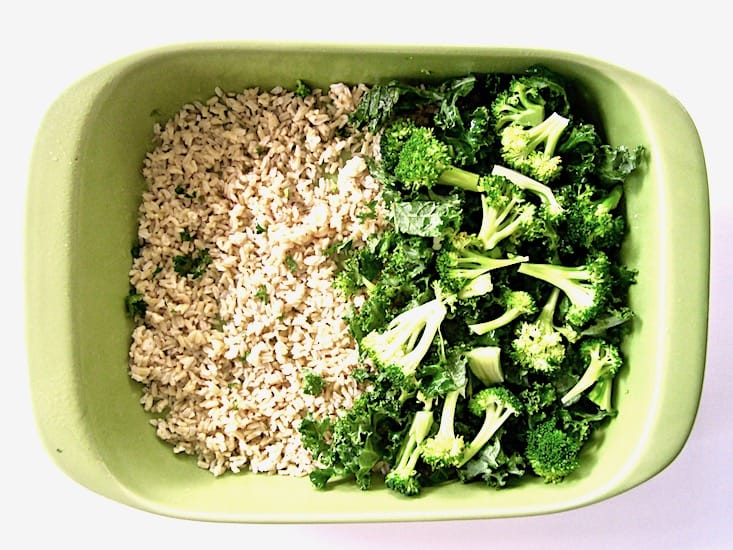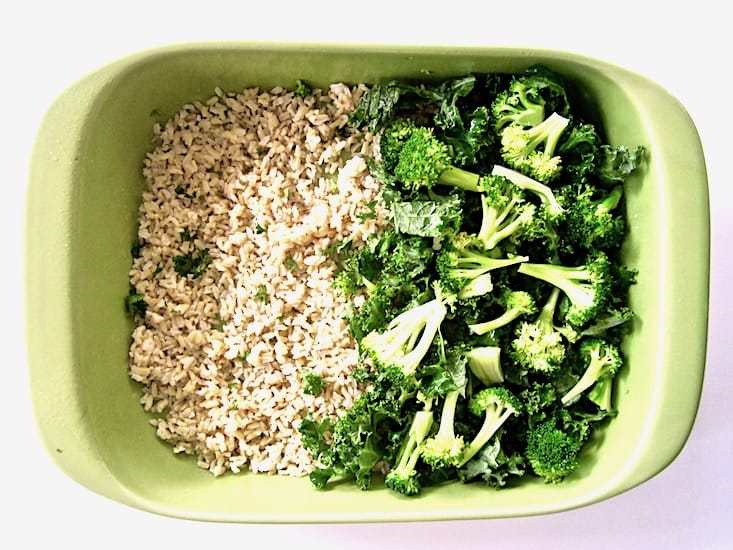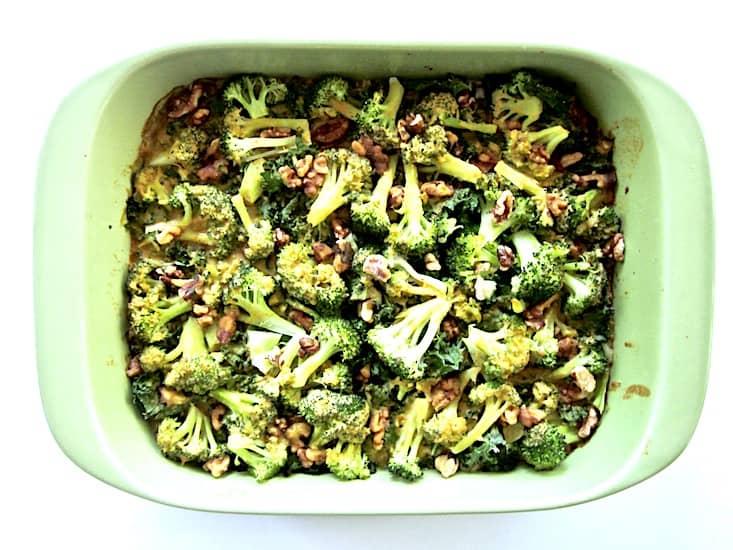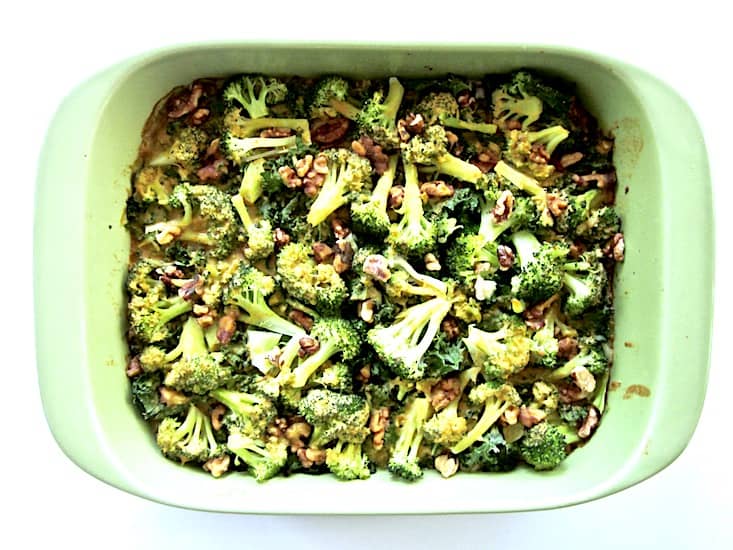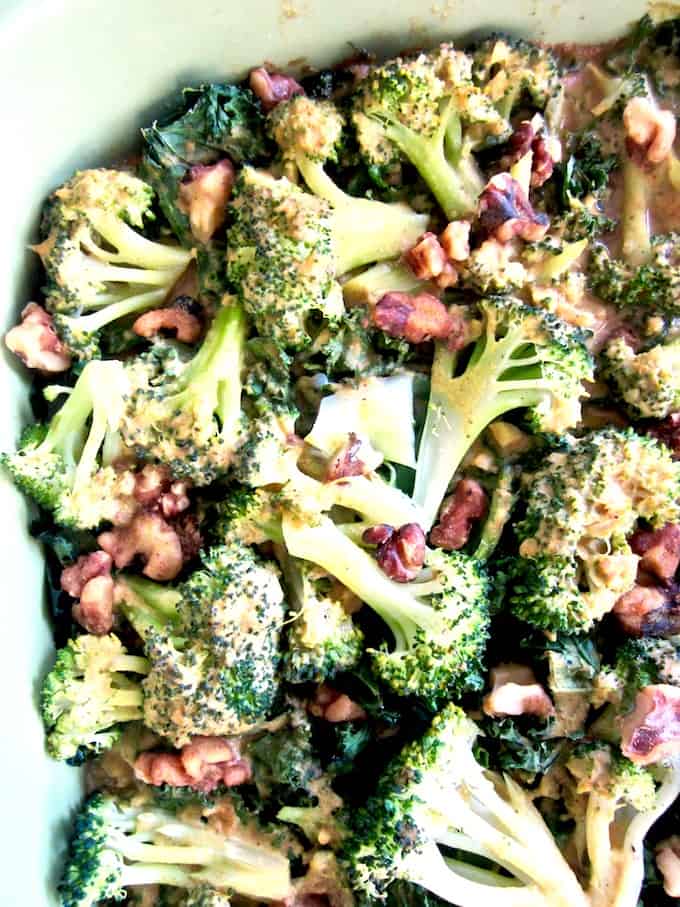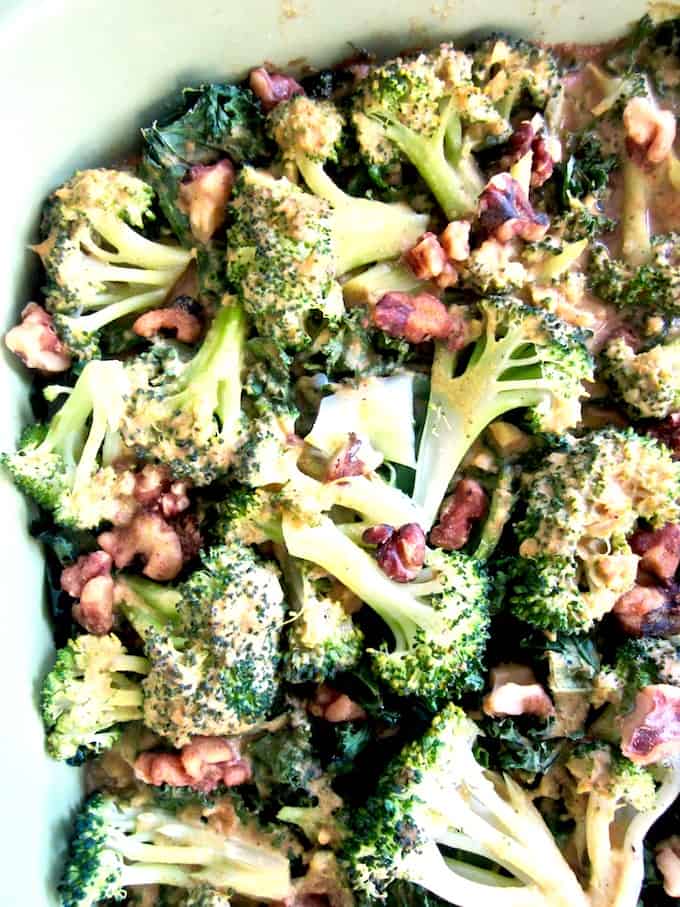 Sarah Newman, Vegan Chickpea
serves 6
Broccoli, Kale & Rice Casserole (Vegan & Gluten Free)
A healthy yet hearty dish with plant-based protein that your whole family will enjoy!
20 minPrep Time
20 minCook Time
40 minTotal Time
5 based on 5 review(s)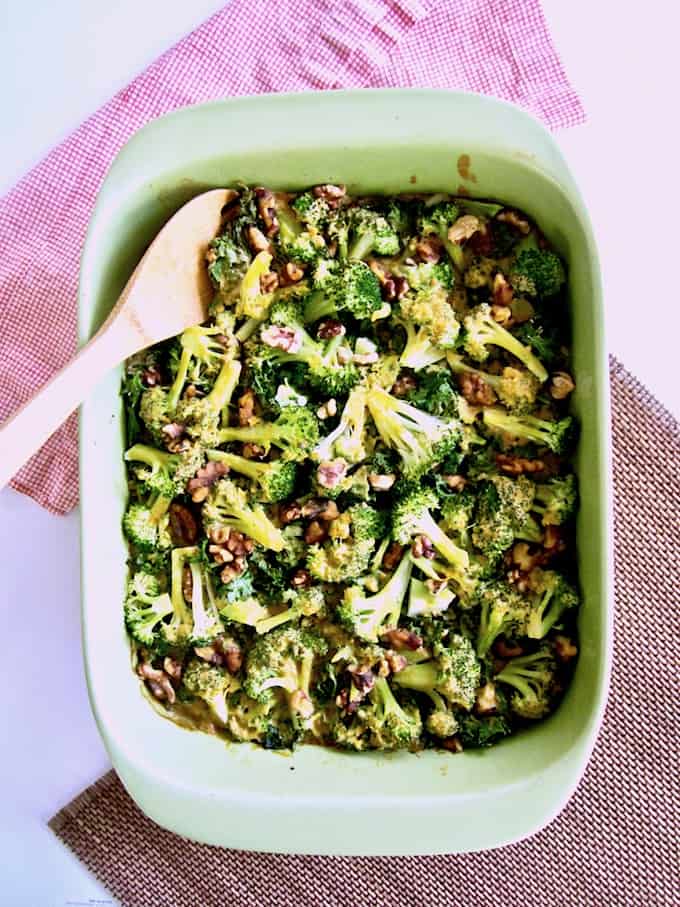 Ingredients
3 cups cooked brown rice (or 1.5 cups uncooked brown rice)
5 cups chopped broccoli
3 large handfuls chopped kale
2 cups water
1 cup hummus
1 tsp salt
2 tsp tamari, or coconut aminos for soy free option
1 tsp onion powder
1/4 tsp turmeric
1/4 tsp paprika
1/4 tsp black pepper
3 cloves garlic, minced
1 cup nutritional yeast
1/2 cup walnuts
Instructions
If your rice is uncooked, cook rice according to package directions. (Thus for 1.5 cups brown rice, bring to a boil with 3 cups of water or vegetable broth and 1/4 tsp salt. Reduce heat to simmer and cook about 40 minutes.)
Preheat oven to 350 degrees F / 176 C.
Lightly steam the broccoli for just a few minutes, so it's still crunchy.
In a saucepan, warm 2 cups of water over medium heat. Add hummus, salt, tamari, onion powder, turmeric, paprika, black pepper and garlic. Whisk to combine. Lastly, add nutritional yeast and whisk until well mixed.
Spray a baking dish with nonstick olive oil spray (or lightly brush with oil of your choice). Layer the rice, then broccoli, kale and walnuts. Pour the sauce evenly over the dish.
Bake for 20 minutes.
Let sit for 5 minutes to cool. Enjoy!
7.8.1.2
42
https://veganchickpea.com/broccoli-kale-rice-casserole-vegan-gluten-free/
Sarah Newman, SKN Creations