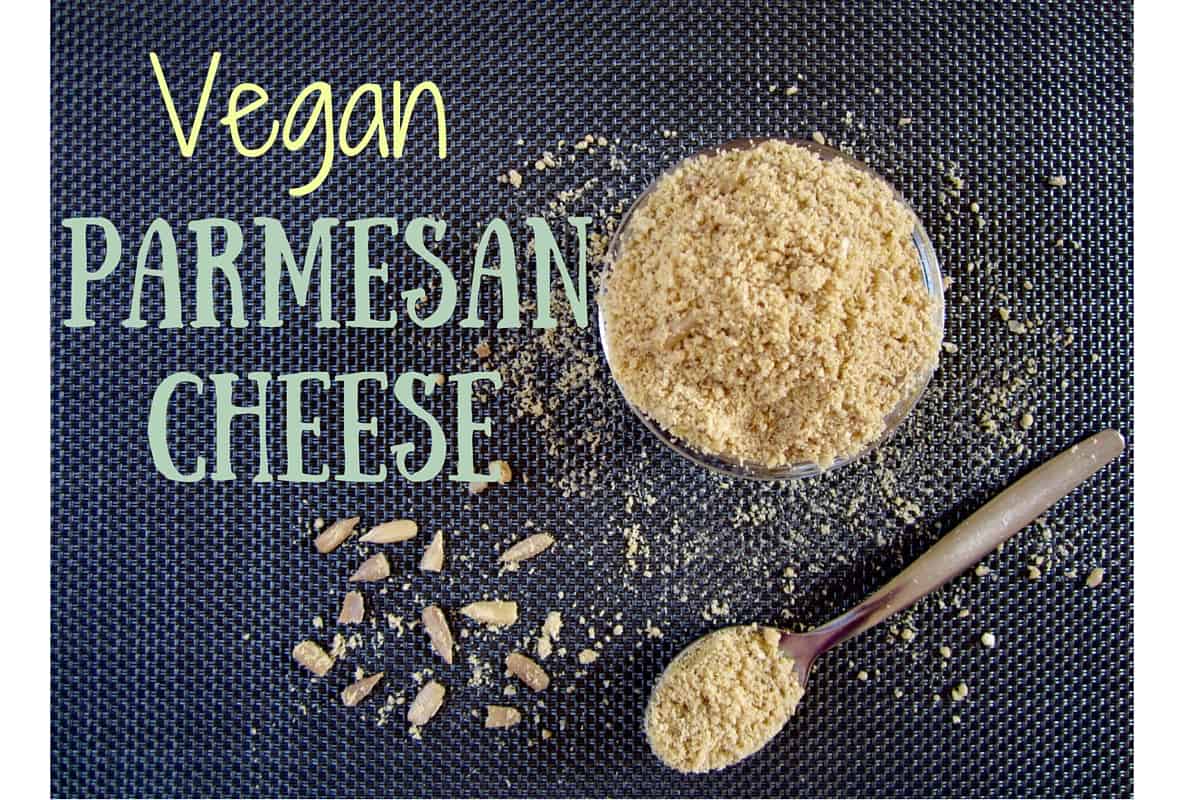 How did vegans survive before this stuff? I'm not entirely sure, but I bet if more people knew about it, there'd be more vegans in the world. No joke. How someone figured out this simple combination, I'll never know. You definitely don't need to be vegan to enjoy this one!
Vegan Parmesan is garlicky, salty and chewy when sprinkled, and miraculously turns creamy and 'parmesany' when baked. It adds savoriness to any dish (like my Italian Roasted Veggie Bake), and is also great in pesto, on popcorn, pizza or pasta (try it on top of my Italian Bean Balls with Zucchini Pasta). Additionally, you can use it as a binder in veggie burgers, meatballs, etc. if you're making your own!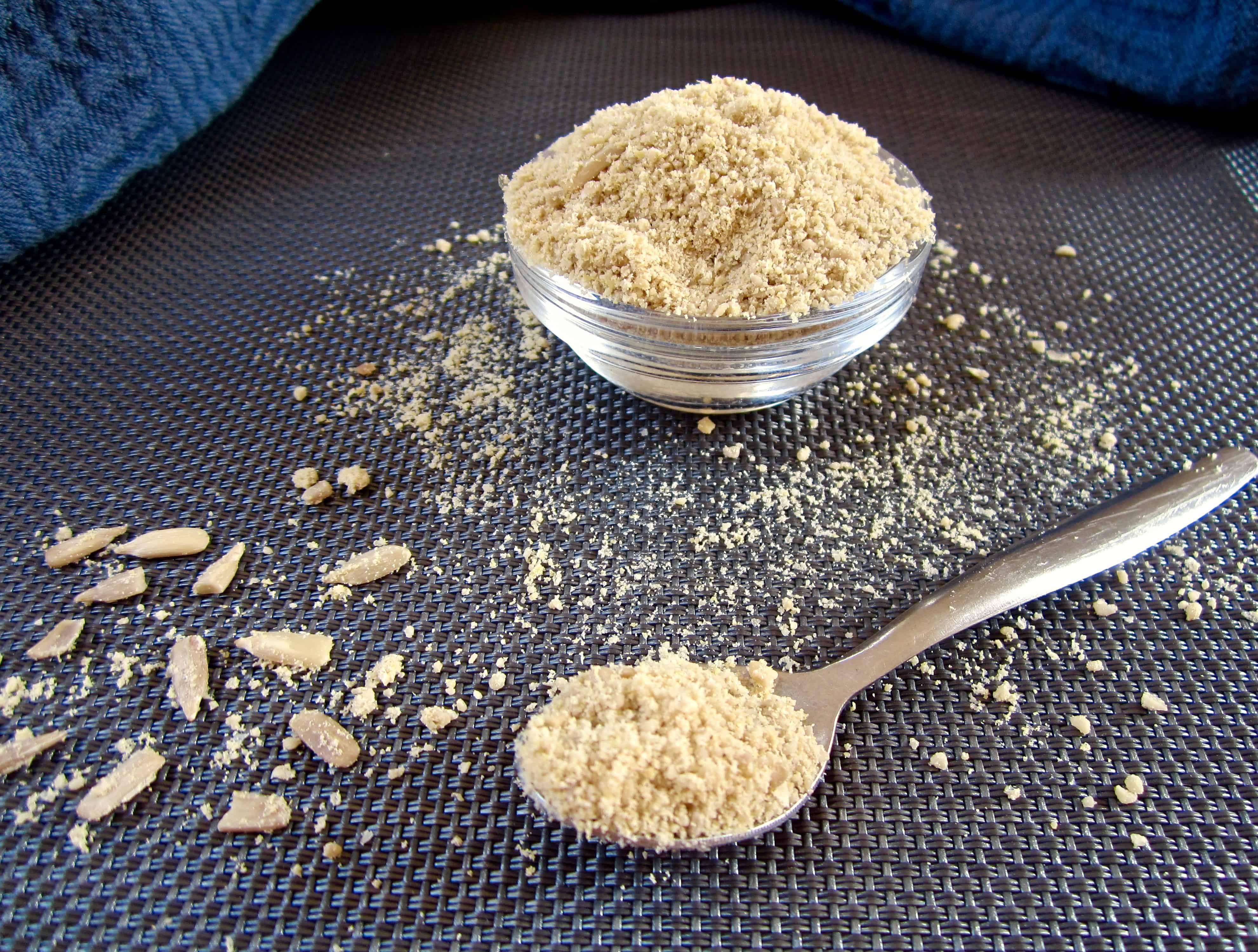 I love the versatility of this recipe – you can use sunflower seeds, cashews or almonds. Sunflower seeds and cashews create a balanced finish, whereas the more pronounced flavor of almonds comes through if you use almonds. You could even consider experimenting with just about any nut or seed – macadamias, pumpkin seeds, brazil nuts, etc., just keep in mind that each ingredient will lend its specific flavor to the cheese.
The key ingredient here is nutritional yeast

, which despite its strange sounding name is absolutely delicious AND nutritious! It's an inactive yeast that adds flavor to any dish, and is a great source of B-vitamins (particularly B-12 which vegans need), folic acid, selenium, zinc and protein. Not all brands all fortified with B-12 but most are, such as Now Foods

.


Per two tablespoons, Vegan Parmesan has about:
3 grams of protein (this varies depending which nut/seed you use – I calculated this using almonds)
a couple grams of fiber (vs. zero fiber in regular Parmesan cheese)
no cholesterol
about half the sodium of regular Parmesan cheese
Enjoy adding this staple into your plant-based pantry!
Sarah, Vegan Chickpea
Makes just under 1 cup
Staple: Vegan 'Parmesan Cheese'
Salty. Savory. Garlicky. Versatile. An unbelievable combination replicating the taste profile of Parmesan cheese!
5 minPrep Time
5 minTotal Time

Ingredients
3/4 cup (90 g) raw sunflower seeds, cashews or almonds
3 Tbsp (9 g) nutritional yeast
1/4 tsp garlic powder
3/4 tsp sea salt
Instructions
Add all ingredients to a food processor or grinder, and combine until a fine meal is created.
Store in the refrigerator to keep fresh. This lasts for several weeks!
Notes
You can use just about any nuts or seeds - macadamias, pumpkin seeds, brazil nuts, etc. - just keep in mind that each ingredient will lend its specific flavor to the cheese
This is not my unique combination. It's origin is unknown to me, but this recipe is prevalent in the vegan culinary world.
7.8.1.2
4
https://veganchickpea.com/staple-vegan-parmesan-cheese/
Sarah Newman, SKN Creations
This post contains affiliate links. If you make a purchase on Amazon after clicking one of my links, your costs stay the same but I receive a small commission to help support Vegan Chickpea. Thank you for your support!