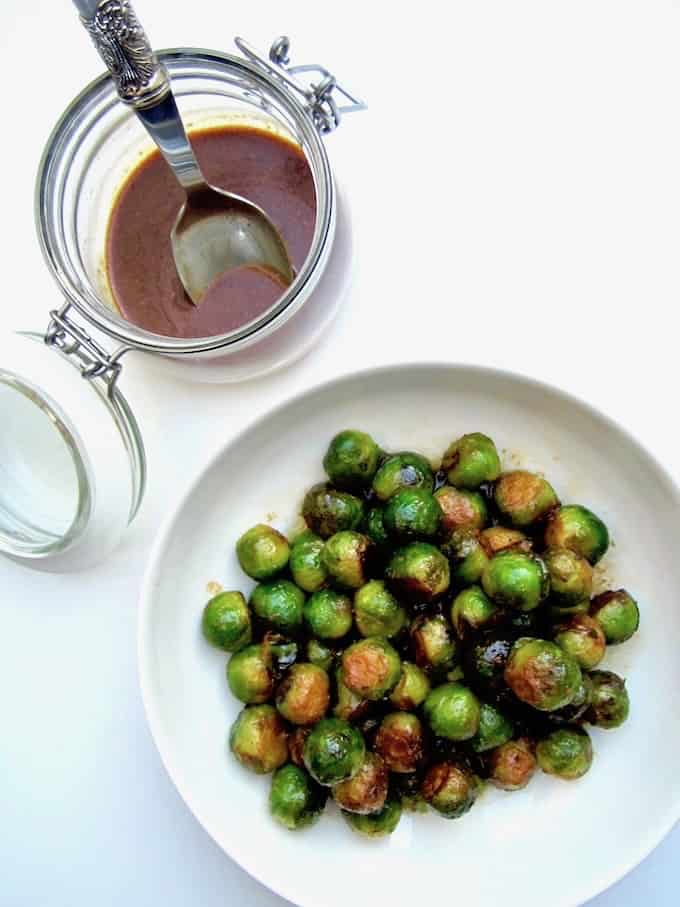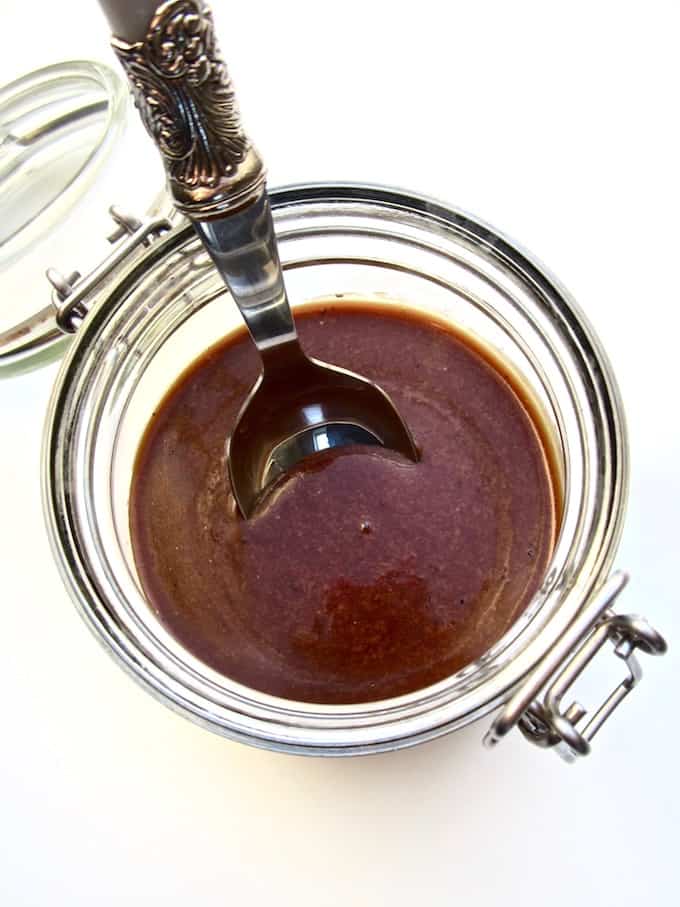 Y'all, this stuff is my latest obsession. I typically hesitate to say 'the best' anything when it comes to recipe titles, but… well, this sauce just totally rocks and has a surprising amount of depth. It's super easy to thrown together – just 3 ingredients and 5 minutes. You have that, right?
This sauce is…
rich
cheesy
umami flavored
salty
BONUS: Each serving (2 Tablespoons) has 9 grams of protein, 4 grams of fiber and 0 cholesterol! *happy dance*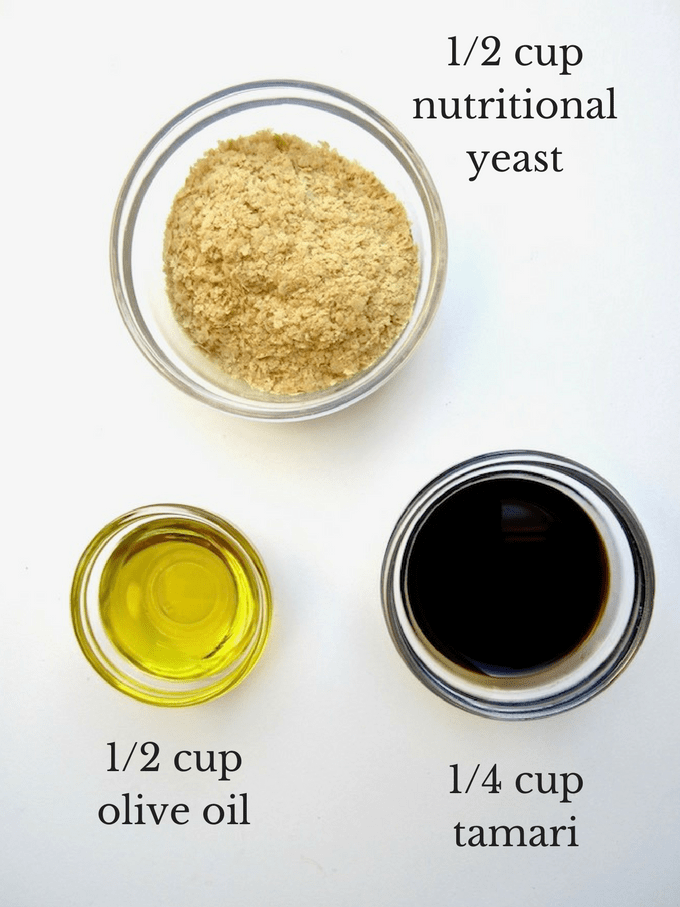 Serve it with your favorite grains, beans, noodle stir frys, budda bowls, or veggies cooked any which way. You'll see here that I poured it over brussels sprouts which I HIGHLY recommend!! I simply steamed the brussels, then seared in a pan with a little coconut oil and poured the sauce on top. Wahla! If you're a fan of veggie leftovers (I love having leftover cold vegetables for lunch the next day on top of some greens), then this sauce will hit the spot again on day 2 (or day 3, or day 4… if it lasts that long)! 😉
Today's post is going to be short and sweet. I'm in Germany right now with my parents and we're having a wonderful time exploring the middle Rhein, Bavaria and the Alps! It's been so beautiful… check me out on top of Zugspitze, the highest mountain in Germany!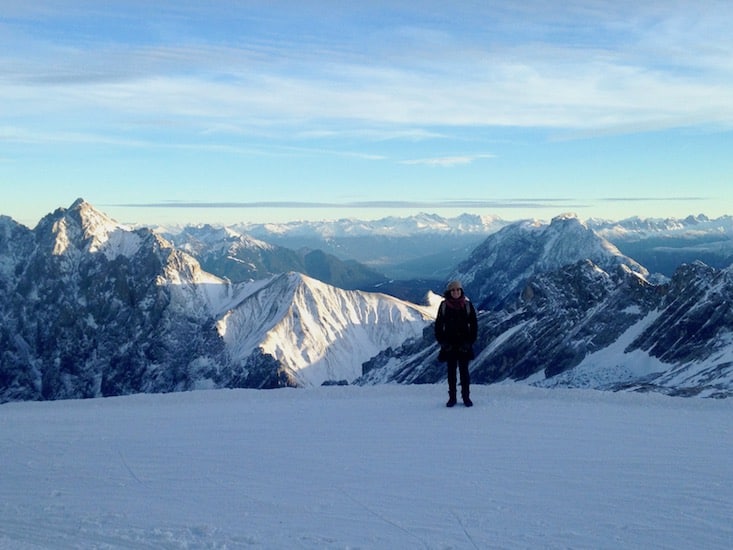 Enjoy and let me know your thoughts on this sauce in the comments below. Do you have a favorite 'everything' sauce? I'd love to hear from you in the comments!
INGREDIENTS I USED IN THIS RECIPE: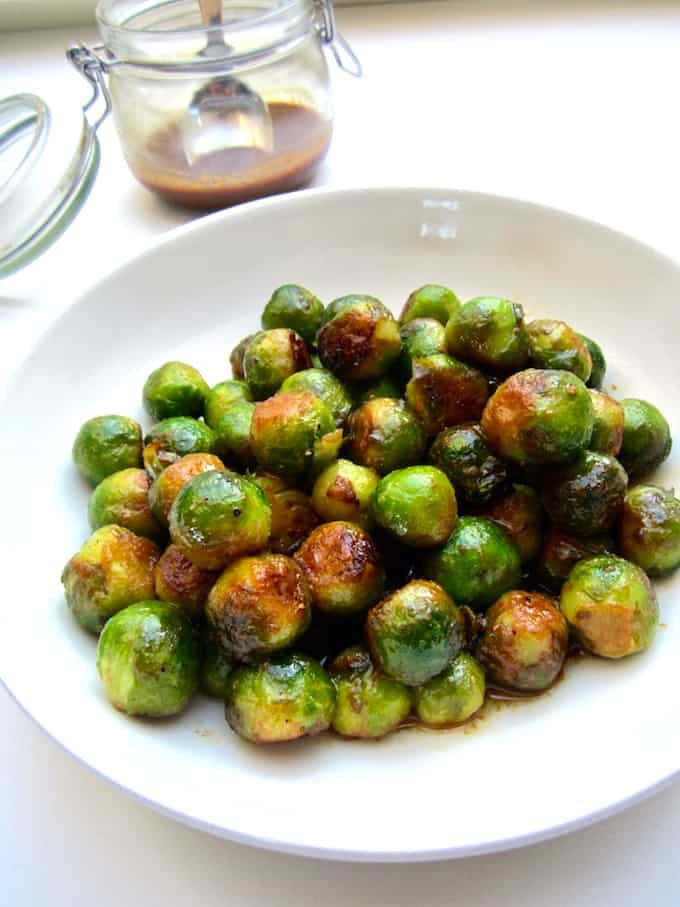 Sarah Newman
1 cup, 8 servings (1 serving is 2 Tbsp)
The Best Vegan 3 Ingredient EVERYTHING Sauce
The easiest and most delicious sauce to go with any vegetable, grains or starch. Bonus - each serving has 9g of protein, 4g of fiber and 0 cholesterol!
5 minPrep Time
5 minTotal Time

Ingredients
1/4 cup reduced sodium organic tamari
1/2 cup nutritional yeast
1/2 cup olive oil

OPTIONAL:

Fresh cracked pepper, to taste
Instructions
Thoroughly whisk or blend all ingredients together until smooth.
Notes
If you can't find reduced sodium tamari, you can use regular tamari - just know the result will be saltier. (I tested it and found it wasn't too salty once I added it to my veggies and meal.)
To make soy free, substitute coconut aminos.
7.8.1.2
34
https://veganchickpea.com/the-best-3-ingredient-vegan-everything-sauce/
Sarah Newman, SKN Creations
Save
Save
Save
Save
Save
Save