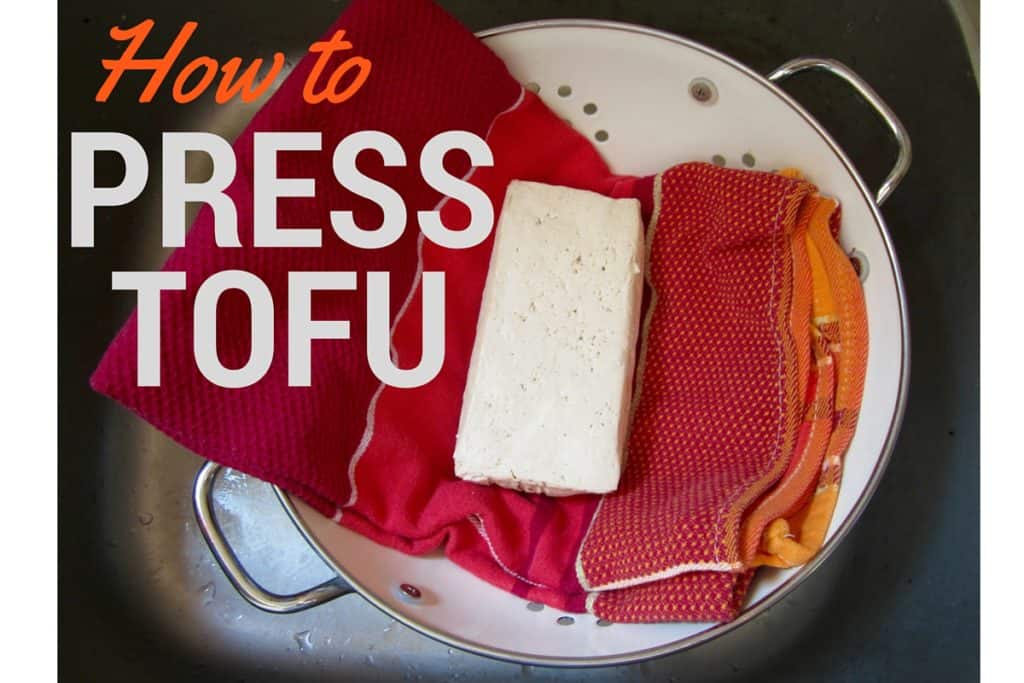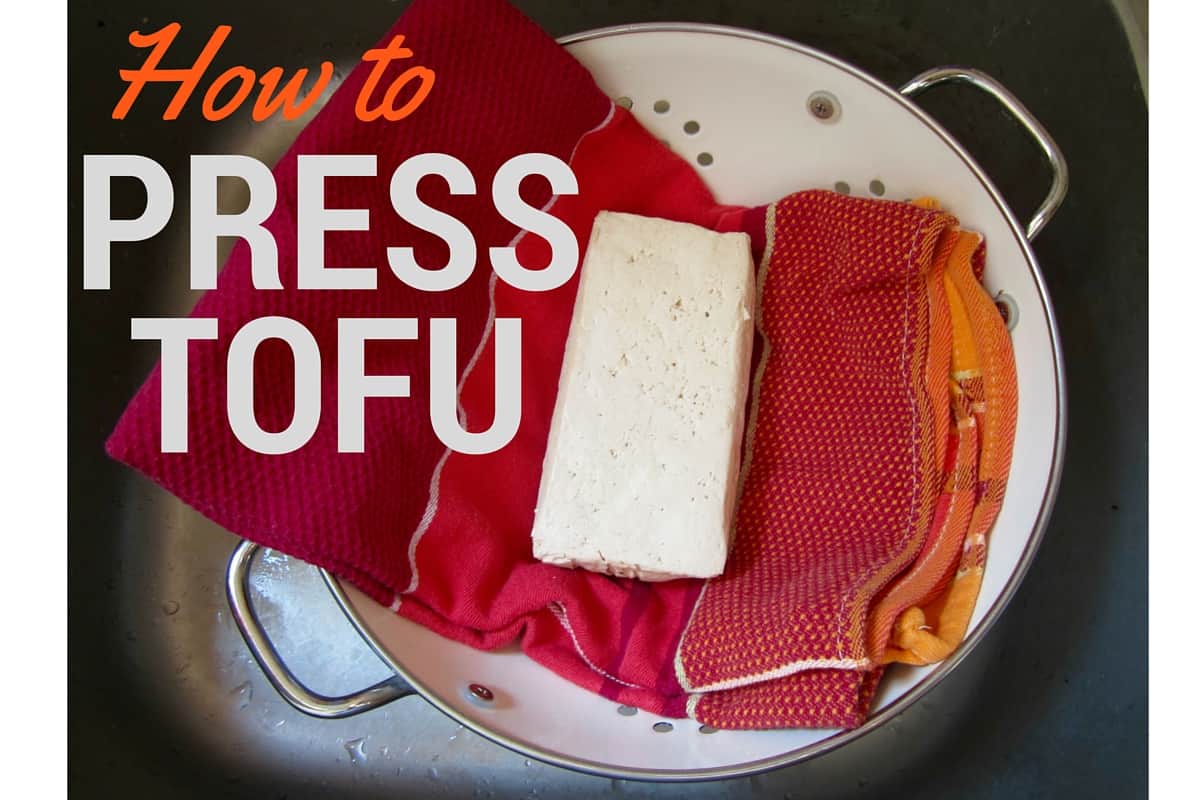 I really love tofu. It can get a bad rep, because left on its own it can be bland and boring. Plus, there is some controversy around soy and its health effects, but there is plenty of research showing that organic soy has a myriad of health benefits. I personally find organic soy digests well in my body and believe that organic soy (in moderation) supports a vegan diet. Of course, listen to your own body's wisdom and trust what does and doesn't work for you!
Soapbox moment:
Getting ORGANIC soy is particularly important due to the fact that about 90% of USA grown soy is GMO (genetically modified), and studies show that GMO soy has less nutrients, more allergens and protein digestion inhibitors. Not to mention the scary reality that this GMO soy (as well as corn and cotton) is sprayed with excessive amounts of Monsanto's Roundup, a weedkiller that has more and more growing evidence to prove it's a pathogen and carcinogen, disrupting the gastrointestinal tract and causing fertility issues. To ensure you're receiving maximum health benefit from soy without the risks, buy organic!
***
So, back to this tofu tutorial on how to press tofu. You don't always need to press it; in fact, it's totally unnecessary when you buy silken tofu for the purposes of making vegan cheeses, quiches, desserts or anything where you want a softer consistency. If you want tofu for stir frys and the like, then I recommend buying firm or extra firm tofu, draining out the liquid and pressing it in the sink for at least 15 minutes, but ideally closer to 30 minutes or more. This allows the liquid to further drain out, resulting in an optimal absorption-ready state when you marinade it.
Think of tofu like a sponge – if a sponge is already soaking wet, it can't absorb any more liquid if you were to dump it in a bucket of soapy water. If you wring the sponge out first, then you can dump it into the bucket and come out with a dripping wet, soapy sponge.
What you'll need:
a colander
a clean dish cloth (or paper towels, but a dish towel creates less waste)
something heavy, like extra large cans, jars or containers
30 minutes
Alternative option: There are tofu presses on the market, but I've yet to use one so can't personally vouch for a specific brand. It looks like this particular press

has great reviews and delivers high quality, while still being cheaper compared to some other models out there.
Why would you want a gadget that simply cinches tofu, you may be wondering? Tofu presses are known to press the tofu more evenly, are easier and less messy, press faster (5 – 15 minutes) and result in tofu that soaks up more flavor due to being pressed more densely. Wait a minute now – why DON'T I have a tofu press?! They seem awesome! I WILL get one, one day… excuse me a moment while I go add this to my Amazon wish list

!


In the meantime, this ad hoc option as outlined below serves its purpose for now, so let's get to pressin'!
Sarah, Vegan Chickpea
How to Press Tofu
Easy directions for how to press your tofu to ensure better texture and more flavor!
PTH30MPrep Time
PTHMCook Time
30 minTotal Time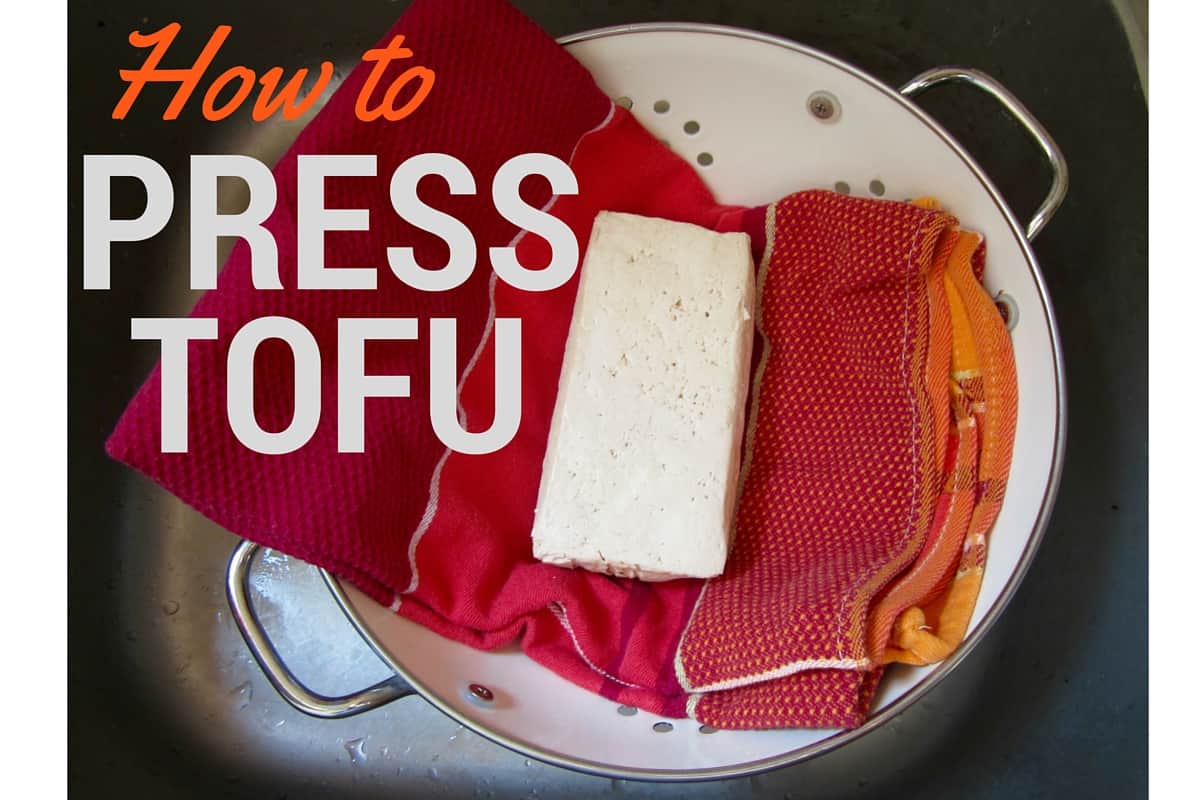 Ingredients
Block of firm or extra firm tofu

Supplies:

Colander
dish towel or paper towels
Instructions
Drain excess water from the tofu packaging.
Wrap the tofu in a clean dish cloth (or a few layers of paper towels).
Place in a colander in the sink.
Place heavy objects on top - jars, containers, books - whatever you have laying around!
Wait 15 minutes in a hurry, or 30 minutes or more if you have the time.
Unwrap the tofu and then slice and marinade as desired.
See my Asian Baked Garlic Tofu recipe for how to deliciously prepare your tofu.
Presto, you're done!
7.8.1.2
3
https://veganchickpea.com/how-to-press-tofu/
Sarah Newman, SKN Creations
This post contains affiliate links.
If you make a purchase on
Amazon after clicking one of my links, your costs stay the same but I receive a small commission to help support Vegan Chickpea. Thank you for your support!